You may have heard of the famous "Philly cheesesteak Sandwich", but chances are, if you aren't from the area that you haven't tried an authentic one that's actually made in Philadelphia. The Philadelphia staple is one made with thinly-sliced rib eye meat and melted cheese on a long roll, usually topped with sautéed onions, peppers and mushrooms. There's no other way to describe it than delicious and dreamy; the combination of flavors alone makes it worth trying at least once in your life. So where should you go for the best cheesesteak in Philly? Read on.
Max's Steaks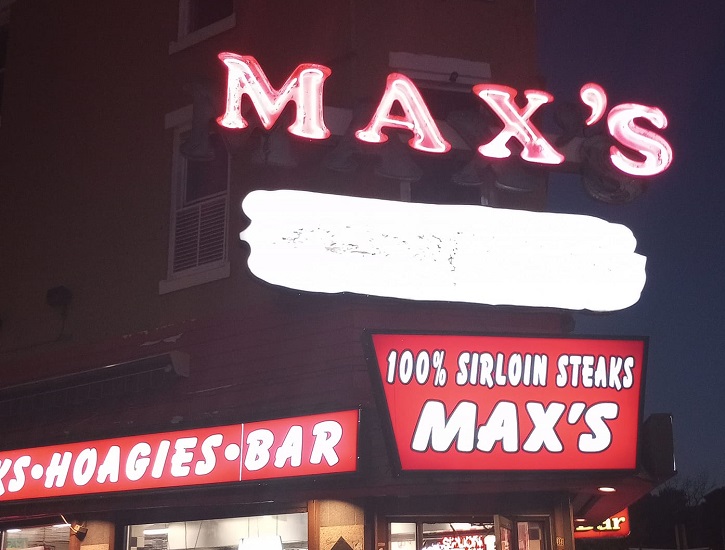 https://www.facebook.com/photo
Max's is a Philadelphia institution located at 3653 Germantown Avenue, that has been around for decades, and it's got the Hollywood cred to prove it. Max's had a guest appearance in "Creed", one of the Rocky film franchises, and in Mandy Moore's series "This is Us". They have enormous cheesesteaks and a full bar where you could order people's favorite daiquiris and other the other specialties they have. While you're there why not try recreating those Hollywood scenes too with your friends or family!
Geno's Steaks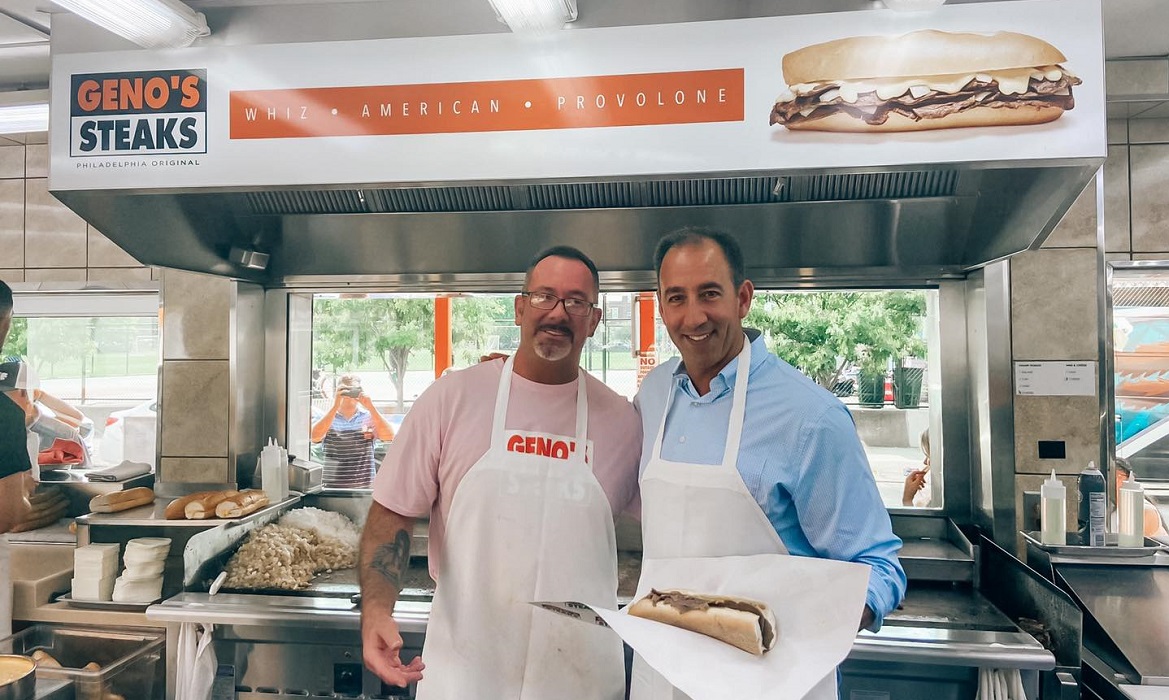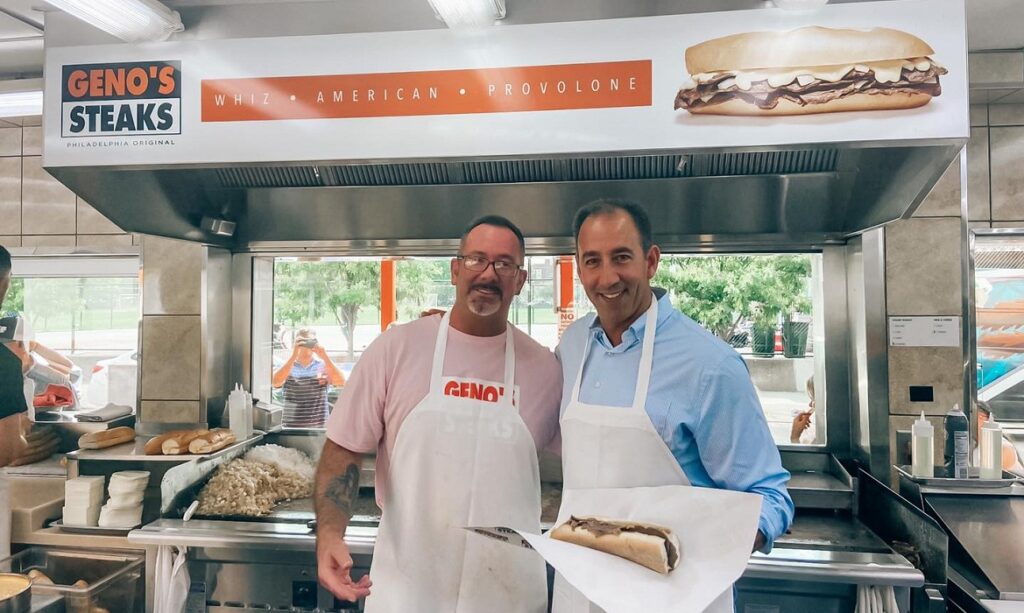 Image source: https://www.facebook.com/genossteaks/photos/
Geno's has been serving up its famous cheesesteaks from the same location since 1966. Add a little extra flavor to your life with a trip to the 24/7 spot, where you can enjoy a juicy rib-eye steak with your choice of freshly sliced onions and house-made bread. Located at 1219 S. 9th Street, Philadelphia, PA. The line might look long at first, but don't worry—Geno's quick employees move quickly through the line of customers with speed and ease.
Ishkabibble's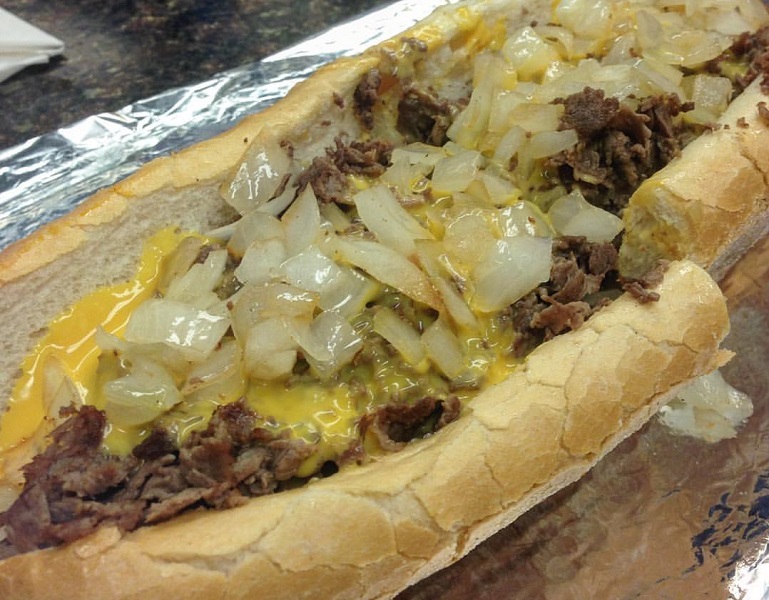 Image source: https://www.facebook.com/413798515432445/photos/
You don't need to be a local to love Ishkabibble's cheesesteaks located at 337 South Street, Philadelphia. The spot has been cooking up cheesesteaks since 1979 and is known for its unique toppings. You can get their OG Chicken Cheesesteak and an original Gremlin, which is a half-lemonade/half-grape juice combo. You can also try the Spanish fries topped with hot peppers and onions or sweet potato cheese fries.
Woodrow's Sandwich Shop
Image source: https://www.facebook.com/SavagePhillyMedia/photos/
Woodrow's is a specialty sandwich shop located at 630 South Street, with delicious coffee, barbecue brisket, falafels, sandwiches, and more. They also make one heck of a cheesesteak. Their signature "Woodrow's Whiz Wit" topped with ribeye shavings, cherry pepper mayo, caramelized onions, and truffle flavored Cheese Whiz.
Campo's Philly Cheesesteaks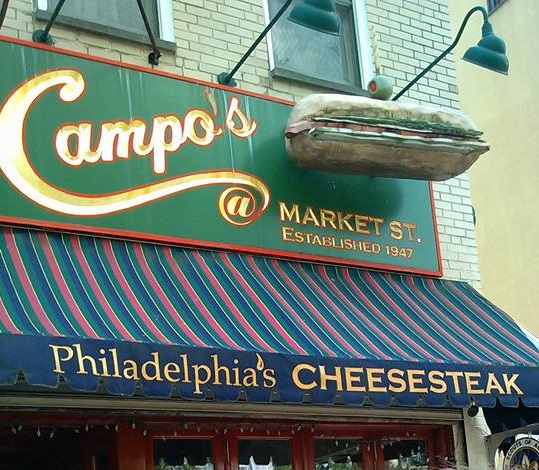 Image source: https://www.facebook.com/photo/
As old as the city itself, Campo's is a Philadelphia institution that's been open since 1947. A great spot to sample authentic flavor in authentic surroundings, with options great for vegans as well as gluten and dairy free dishes. Located at 214 Market Street, it's easy to spot from its signage with red and green warm colors. You can enjoy their delicious Philly Cheesesteaks on the sidewalk for alfresco seating. Catch up with a friend and order a craft beer together with your sandwiches for an authentic Philly experience.
Angelo's Pizzeria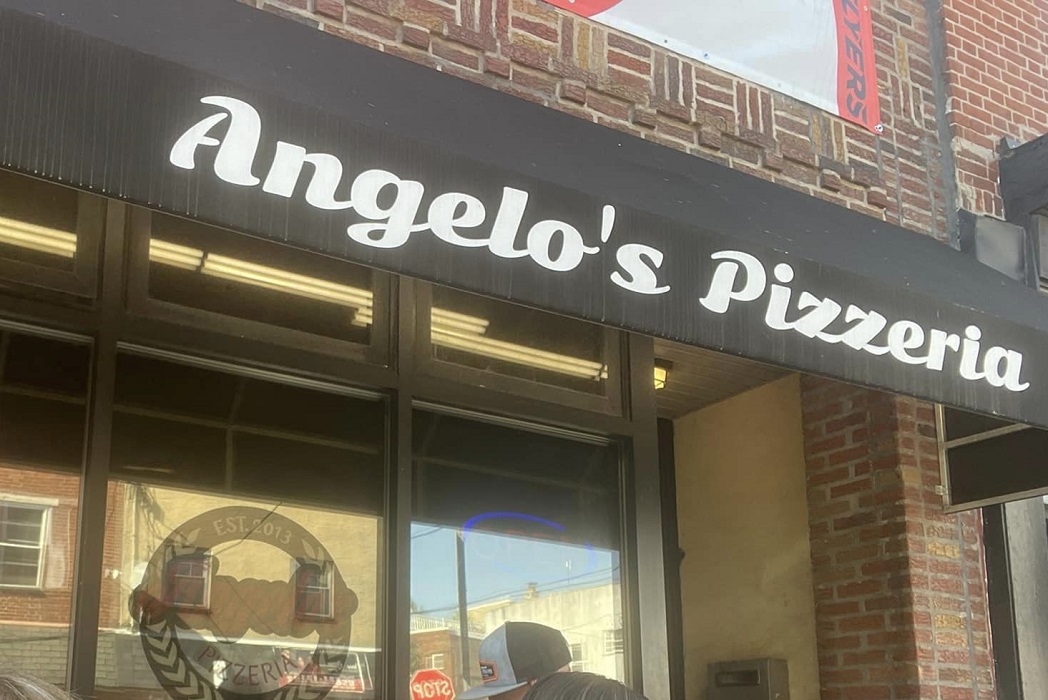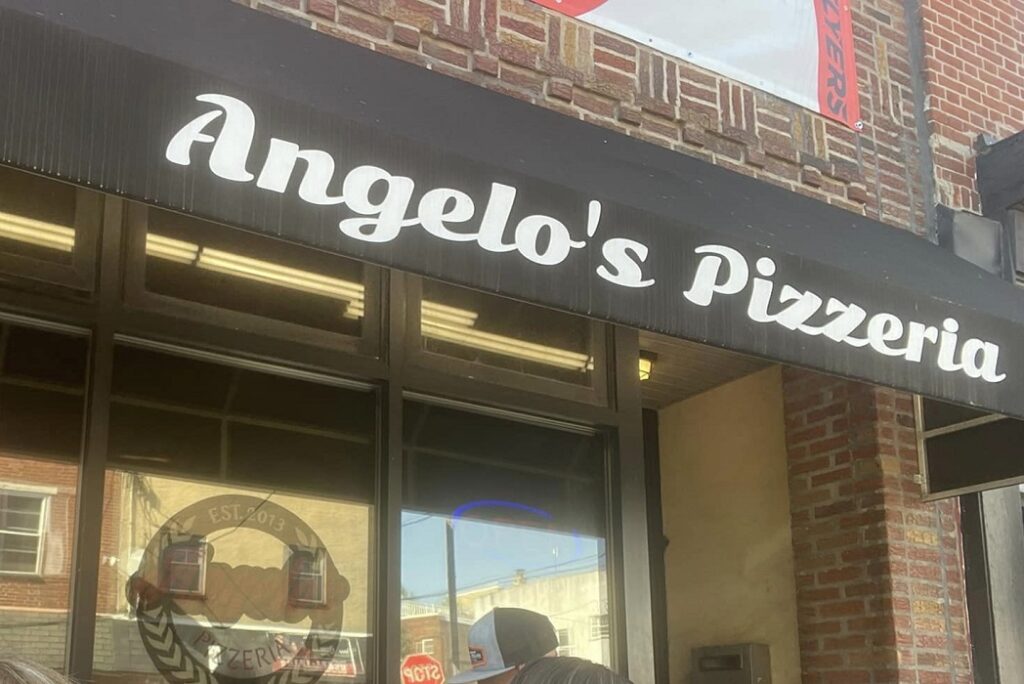 Image source: https://www.facebook.com/photo/
If you're looking for a pizza with a bubbly crust, fermented dough, and toppings that'll make your mouth water, Angelo's is the place for you. But if you want to try something different, we've got you covered too. Their cheesesteaks are served in Sarcone's Bakery rolls and come oozing out of the oven with cheese—your choice of Whiz, cooper sharp, American, or provolone—and finely sliced steak. And if sandwiches are more your thing? Angelo's has those too. Located at 736 S. 9th Street, Philadelphia,PA.
Reading Terminal Market
Image source: https://www.facebook.com/readingterminalmarket/
You'll have a bunch of Philly Cheese Steak options at the Reading Terminal Market located at 51 North 12th Street, Philadelphia, PA. You can choose from Carmen's Famous Italian Hoagies & Cheesesteaks, Spataro's Cheesesteaks, and Beck's Cajun Cafe or you can try exploring the area and trying all the other places there! There's loads to choose from!
Jefferson Security Cameras
Jefferson Security Cameras has been the top choice of Security Cameras and Security systems in the Philadelphia area. Their goal is to ensure that their clients feel safe in their homes and businesses by providing surveillance cameras that monitor both the interior and exterior of their property 24 hours a day, 7 days a week. Call them at (610) 937-3377 to learn more!
1315 Spruce St, Philadelphia, PA 19107