Key Takeaways
1. Install security cameras to deter crime and capture footage if incidents occur during high-risk holidays.
2. Take preventative safety measures like locking doors, inspecting electrical decorations, using timers when away, and communicating with neighbors.
3. Hire professionals for optimal security camera installation, configuration, and ongoing system support and maintenance.
Introduction
The winter holiday season is a joyful time of year, but it also comes with increased risks to your home and family's safety. As people decorate, travel, and shop for gifts, opportunities arise for burglars, package thieves, and other criminals. Accidents from fire hazards, winter storms, and driving also spike during the holidays.
Having a security camera system in place is one of the best protective measures you can take. Security cameras do more than just record criminal activity – they act as deterrents and help authorities catch perpetrators if a crime does occur.
This article provides tips to enhance safety and prevent crime this holiday season using security cameras and other protective home devices. We'll cover common winter holiday risks, home protection strategies, travel precautions, and safety measures for decorating, shopping, and celebrating. Follow these tips for a secure, happy holiday season.
Common Crimes and Dangers During Winter Holidays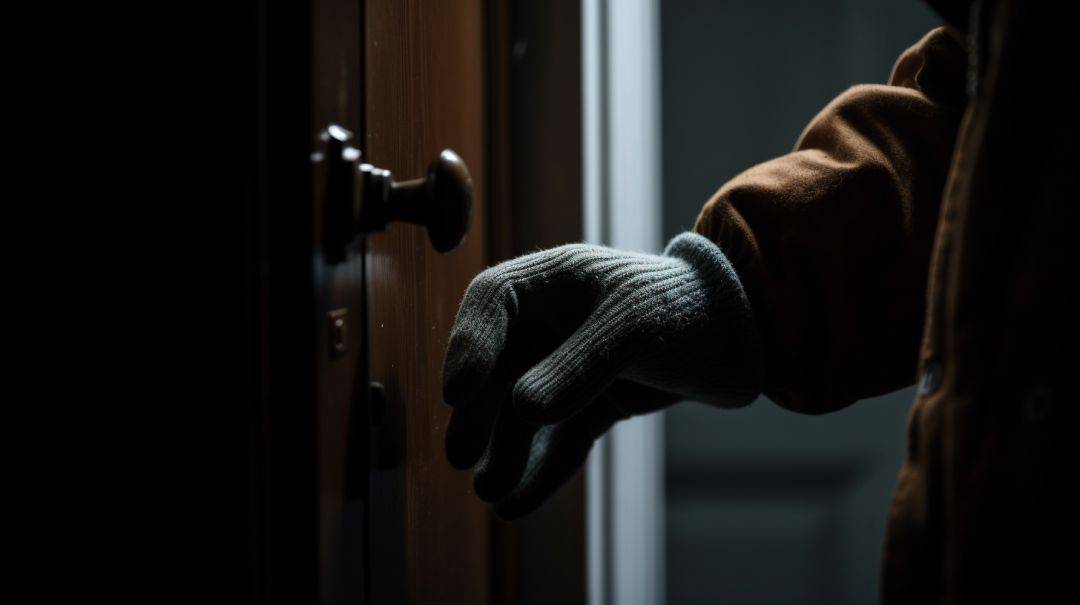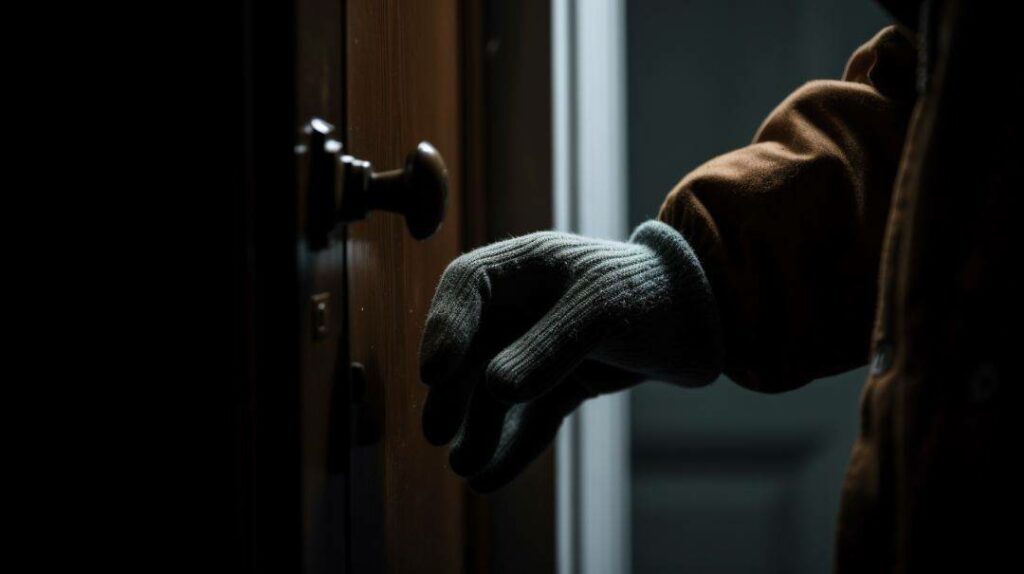 Break-ins – The winter holiday season, unfortunately, sees an uptick in home and business burglaries as criminals know that many residences and establishments will be vacant with families traveling and people away visiting relatives. Dark evenings also provide cover for nefarious individuals looking to enter properties and steal valuables and gifts. According to FBI statistics, over 1.4 million burglaries occurred nationwide in 2021, with December seeing the most break-ins out of any month at 9.1% of the yearly total. Experts recommend homeowners take measures like installing security camera systems, placing lights on timers, not posting travel plans on social media, and having neighbors regularly check on their property if going out of town. Taking these precautions can deter would-be robbers and give you video evidence if a burglary does occur.
Package theft – The massive increase in online shopping for holiday gifts leads to a huge uptick in package deliveries left on doorsteps, which criminals take advantage of. According to a study by SafeWise, an estimated 210 million packages were stolen from homes between November 2020 and November 2021. Apartment buildings and homes near busy streets are particularly vulnerable to "porch pirates" who follow delivery trucks and swipe packages quickly. Tips like requiring signatures, shipping to secure locations, and installing security cameras can help mitigate this risk. Footage of package thefts assists law enforcement in catching thieves. Video alerts also notify homeowners to retrieve packages quickly before they can be stolen. Taking preventative actions protects gifts and holiday purchases from theft.
Rape and sexual assault – Unfortunately, the spike in holiday parties, increased alcohol consumption, and end-of-year stress contribute to an observed increase in rape and sexual assault cases every winter holiday season. The Rape, Abuse & Incest National Network (RAINN) reports that nearly 70% of sexual assault cases involve alcohol use by the perpetrator, victim or both. Staying alert and aware at holiday gatherings, avoiding excess drinking, designating sober drivers, and maintaining plans to withdraw from uncomfortable situations can help lower risks. Having security cameras on entrances and outside areas can also deter assaults and assist police if any incidents occur. Taking active preventative measures enhances safety for everyone.
Domestic violence – Financial anxiety, holiday stress, and too much alcohol consumption frequently escalate domestic disputes around wintertime holidays, according to analyses by the National Resource Center on Domestic Violence. Law enforcement reports and hospital data show spikes in domestic assault cases around Thanksgiving, Christmas, Hanukkah, and New Year's. Having security cameras on property exteriors, entrances, and common interior rooms can provide important evidence if abusive situations occur. Footage aids criminal investigations and provides support for obtaining restraining orders. Experts also recommend identifying safe spaces, and planning emergency contacts and escape routes in advance if violence seems likely. Seeking help from domestic violence resources and services can also assist greatly.
Driving accidents – The heavy holiday travel period unfortunately brings an associated rise in motor vehicle accidents and fatalities on the nation's roads and highways. According to National Highway Traffic Safety Administration (NHTSA) data, an average of 102 people died in traffic crashes every day during the 2019 holiday travel periods between Thanksgiving and New Year's. Common factors involved were drunk driving, speeding, rain, snow, and ice. Having dashboard and rear-facing security cameras properly installed in vehicles can provide video evidence if any collisions or liability disputes occur. Footage aids insurance claims and supports law enforcement investigations. Avoiding distracted or impaired driving, allowing extra commute time, and taking necessary precautions for winter weather driving can help minimize accident risks for yourself and others.
Fire hazards – The winter holidays lead to an increase in residential fires due to greater usage of electrical decorations, Christmas tree and candle accidents, and fireplaces. The National Fire Protection Association states that U.S. fire departments responded to an average 160 home fires per year started by Christmas trees and another 150 fires annually from holiday lights and wiring. Using non-flammable decorations, keeping trees watered, inspecting wiring and fireplaces, avoiding overloads on electrical circuits, and properly extinguishing candles or yule logs can help prevent fires. Install smoke alarms on every floor and test them monthly. Have fire extinguishers easily accessible. Security cameras that include heat and smoke detectors can alert homeowners and authorities promptly if fire issues arise both inside and outside the home. Taking preventative measures enhances safety and preparedness.
Home Safety Tips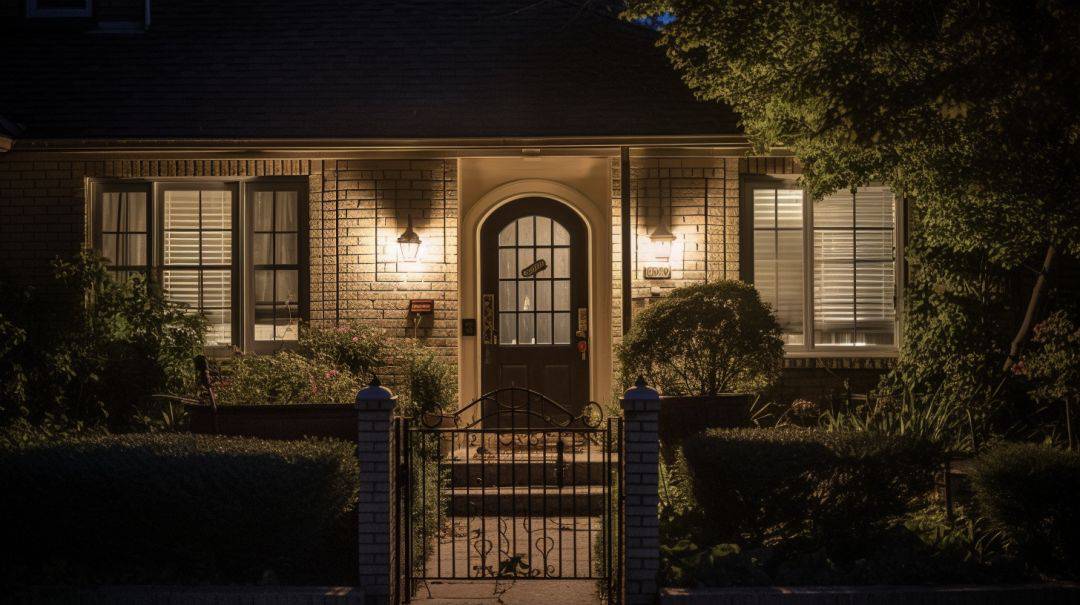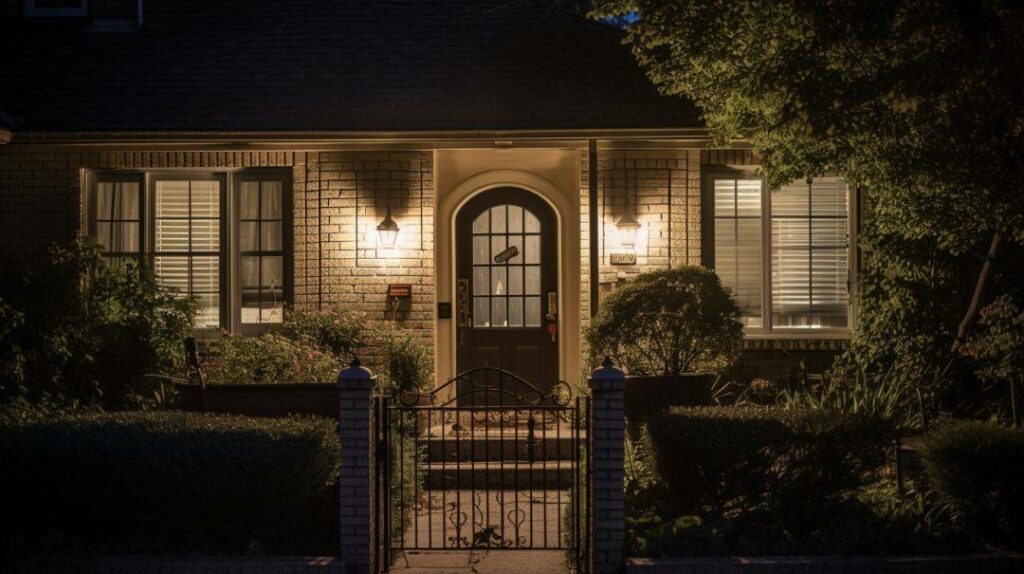 Install security cameras – Having indoor and outdoor security cameras installed provides 24/7 monitoring and recording of all activity on your property. Features like high-definition recording, night vision, motion activation, mobile app access, and cloud storage ensure any criminal incidents are captured in detail both day and night. Strategically place cameras covering entry and exit points, high-value items, and vulnerable areas inside and outside the home. High-quality systems withstand winter weather elements. Footage aids police investigations and can lower insurance rates. Professional installation ensures proper positioning, features, and ongoing maintenance.
Benefits of Security Cameras
Deter Break-Ins
Evidence if Crime Occurs
Aid Police Investigations
Lower Insurance Rates
Use motion sensors – Installing exterior motion-sensor spotlights and internal motion detectors provides real-time alerts to activity on your property. Exterior motion-activated spotlights deter criminals from approaching doors or windows by illuminating them. Motion sensors inside the home trigger alarms and notifications of any interior movements while away. Have professional installers position motion detectors effectively in vulnerable areas like entryways and near valuables. Test systems regularly to ensure proper functioning. Consider linking motion sensors to automated camera recording and alerts for enhanced protection.
Motion Sensor Recommendations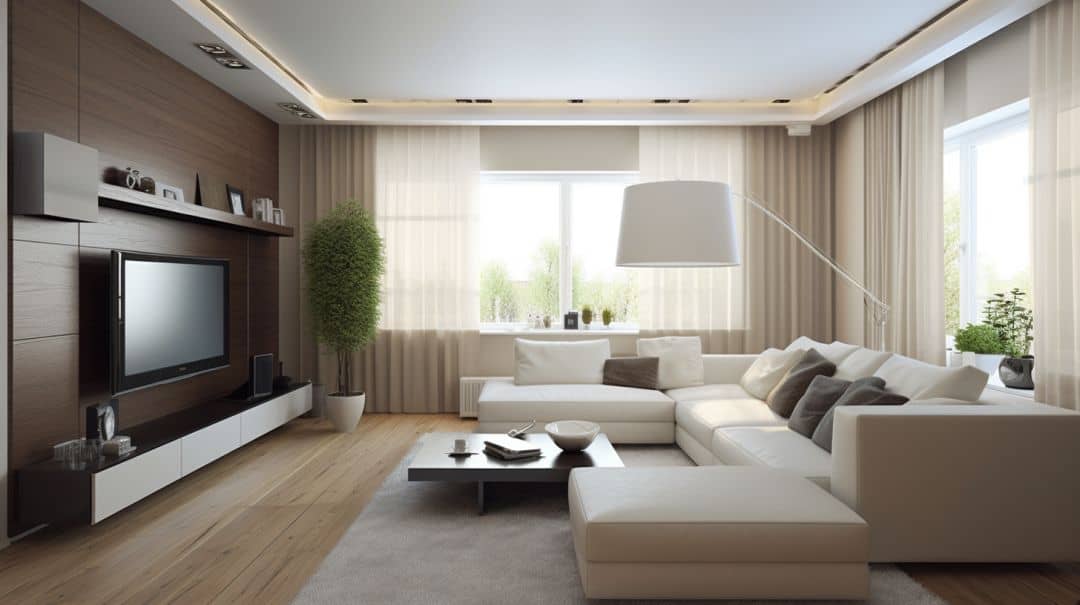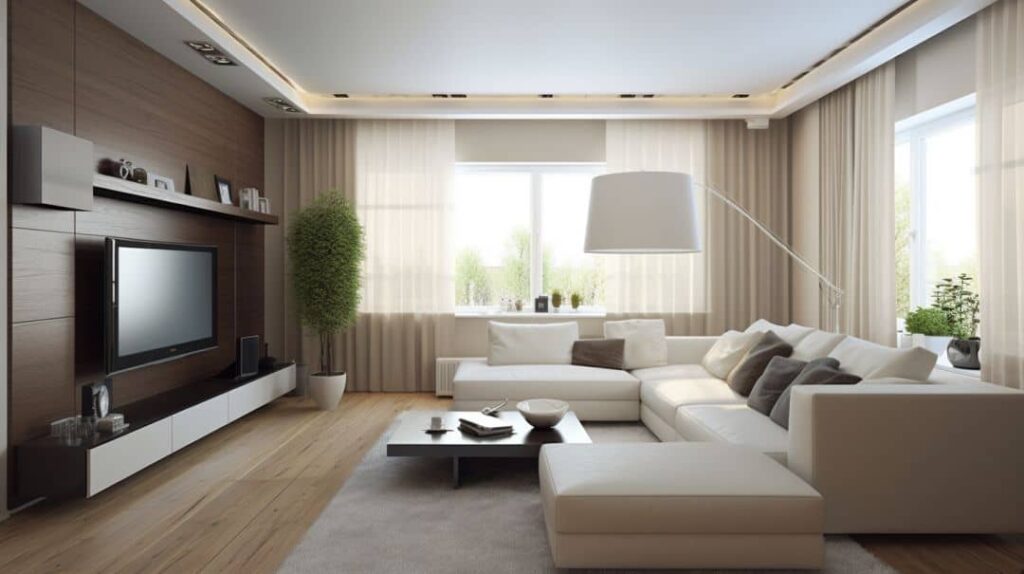 Exterior spotlights covering entryways
Interior sensors near doors, windows, valuables
Link to security camera alerts
Professionally installed and tested
Keep doors and windows locked – Make sure all exterior doors and windows are properly secured before leaving your home vacant during holiday travels. Check that door deadbolts and window latches are functioning well and cannot be easily pried open. Lock garage doors and interior entryways between garage and home. Install secure screens and bars on windows if necessary. Have a professional assess entrances and recommend reinforcement options like metal doors, high-security locks, and jam-proof technologies if warranted. Keep keys and codes restricted to only trusted individuals.
Lock Checklist
Front and back doors
Garage doors
Interior garage entrances
Ground floor windows
Balconies and sliding doors
Install contact sensors – Installing contact sensors provides real-time notifications when doors, windows, or other entry points are opened or closed. Helpful for monitoring activity when away, contact sensors trigger alerts if any access points are breached unexpectedly. Sensors also notify if windows or doors are left unlocked accidentally. Have professional installers place contact sensors on vulnerable and likely points of entry for complete coverage. Test systems periodically to ensure proper functioning. Integrate sensors with your security camera system for recording upon unexpected openings.
Contact Sensor Locations
Front and back doors
Side and garage doors
Ground floor windows
Fence gates
Medicine cabinets
Gun safes
Files and valuables
Professional Installation vs. DIY: Pros and Cons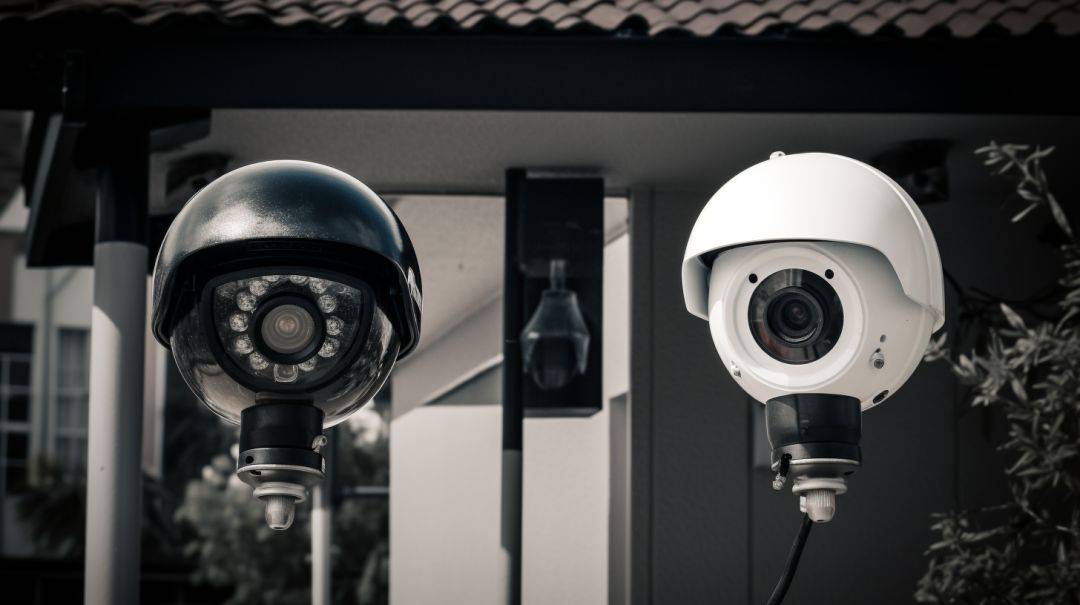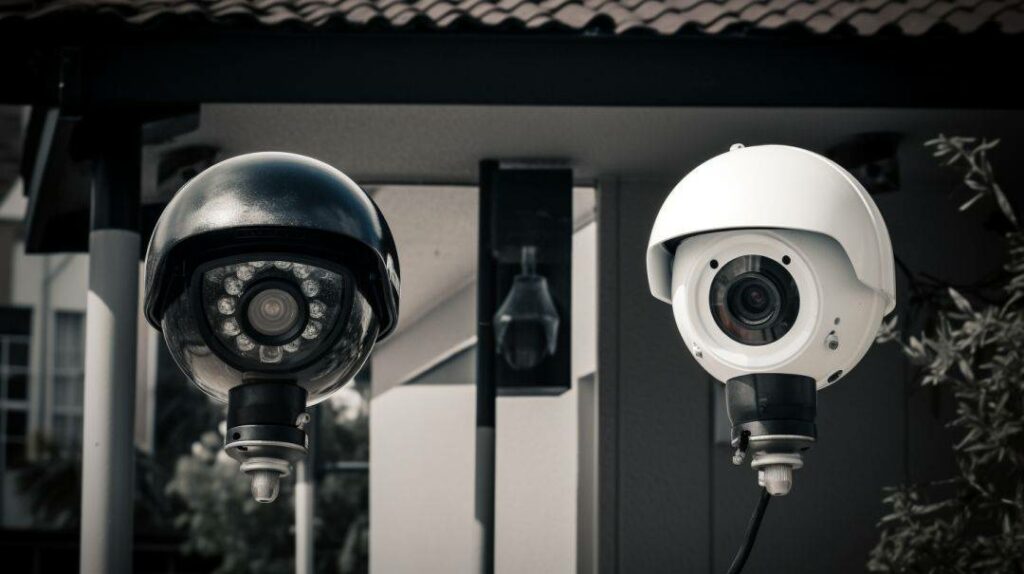 Expertise and quality assurance – Hiring professional installation of security systems rather than DIY provides expertise, quality assurance, and reliability. Trained technicians properly site, install, and test cameras, wiring, sensors, and electrical components to meet codes and optimize performance. They ensure cameras have correct angles and ranges to eliminate blind spots and fully monitor property vulnerabilities. Professionals select top equipment to withstand elements and integrate systems seamlessly for remote access and alerts. High-quality professional installation results in effective, functioning security systems. DIY lacks specialized knowledge and carries a greater risk of improperly working components.
Professional Expertise Benefits
Proper camera placement
Code compliance
Weatherproof equipment
Integrated components
Eliminate blind spots
Ongoing maintenance
Maintenance and ongoing support – Professional security companies provide ongoing maintenance and support to keep systems updated and operational. Technicians are available for issues like wiring problems, installing camera upgrades, adjusting motion sensors, replacing worn equipment, and optimizing performance. DIY systems often degrade without continual upgrades and maintenance. Professionals also keep software updated and monitor connectivity issues. Having reliable support results in better-functioning security systems long-term.
Professional Maintenance Services
Camera upgrades
Adjust motion sensors
Electrical wiring fixes
Software updates
Cloud storage management
Connectivity monitoring
General troubleshooting
Customization to specific needs – Security professionals assess a property's unique risks, layout, landscaping, lighting, entryways, and valuables to customize optimal security solutions. They recommend camera types and features to effectively monitor vulnerabilities without gaps based on each home's needs. Professionals also suggest complementary technologies like sensors, alarms, and hardware to enhance protection. DIY installs often use a one-size-fits-all approach. Professional customization results in tailored security for your specific property, family, and concerns.
Customized Protection Assessment
Analyze property layout
Identify vulnerabilities
Lighting and landscaping
Entryways and access points
High-value rooms and items
Family habits and concerns
Cost comparison – While professional installation and ongoing service fees are greater than DIY equipment purchases alone, the enhanced expertise, quality, and long-term functionality can outweigh higher costs. However DIY systems with self-monitoring are significantly less expensive, especially for smaller properties needing basic coverage. Compare service plan rates and contract terms if selecting professional installation. Get quotes from multiple companies before deciding. Weigh cost versus effectiveness, features, and reliability tailored for your specific home.
Cost Considerations
Professional installation fees
Service and monitoring monthly costs
DIY equipment purchase alone
Scale needed for property size
Value of customization and expertise
Safe Shopping Tips for Winter Holidays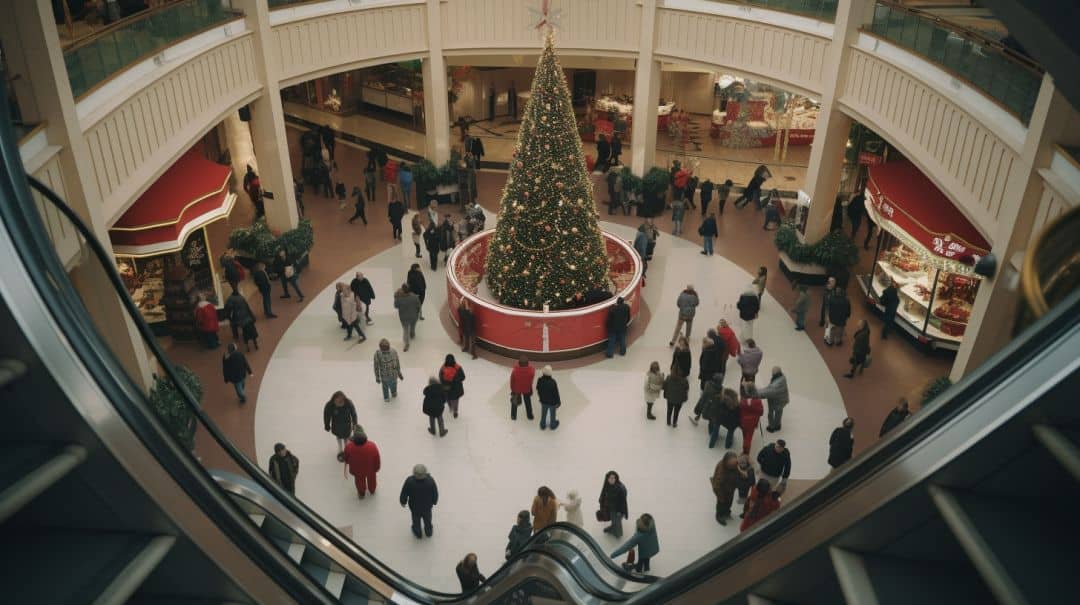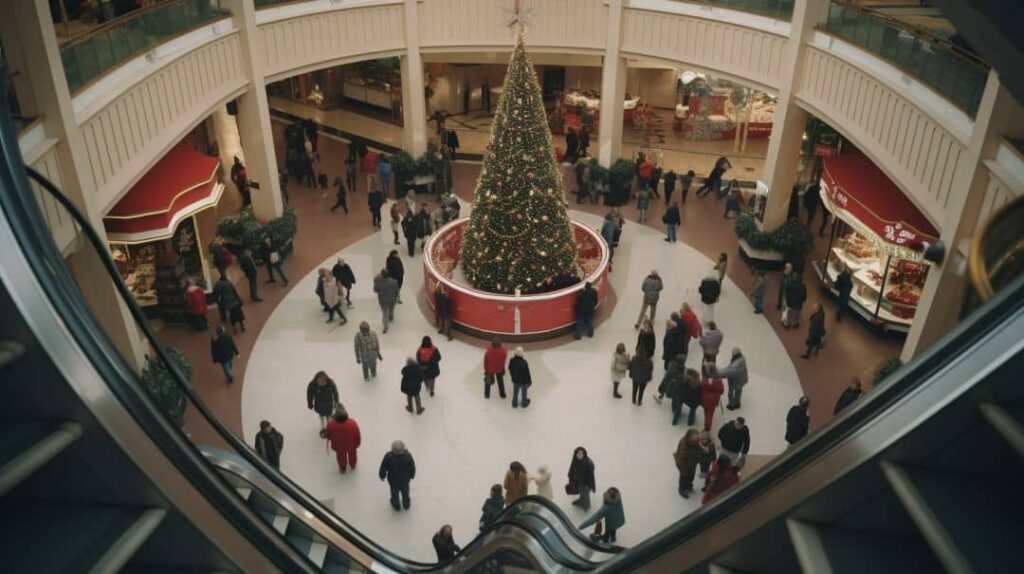 In-store safety precautions – When shopping in stores, be aware of your surroundings, park in well-lit areas, and avoid carrying large amounts of cash. Keep valuables hidden and locked in vehicles. Carry small amounts of cash in front pockets rather than purses or backpacks. Have keys ready when approaching your vehicle and check the back seat before entering. Shop with others when possible, especially at night. Avoid overloading yourself with packages that obstruct your view. Be alert when exiting stores and have your phone available if needed.
In-Store Safety Tips
Park in well-lit areas
Lock vehicles fully
Hide valuables from sight
Carry phone readily available
Carry small cash amounts in front pockets
Avoid carrying overflowing bags
Shop with others at night
Stay alert when exiting vehicles
Online shopping safety – When shopping online for holiday gifts, look for the lock symbol in web addresses and stick to known, reputable sites. Avoid providing personal information unless encrypted pages. Use credit cards rather than debit cards when possible to allow greater fraud protection. Retrieve packages promptly or require signatures. Select in-store pick-up options where available. Track shipments diligently and confirm expected delivery dates with senders. Monitor credit card and bank accounts regularly for fraudulent charges.
Online Safety Recommendations
Verify seller ratings and reviews
Check for secure website URLs
Avoid entering unencrypted info
Use credit cards over debit cards
Require signatures for expensive items
Choose in-store pick-up when possible
Track shipments closely
Inspect packages upon arrival
Monitor accounts for fraudulent charges
Winter Holiday Decorations and Safety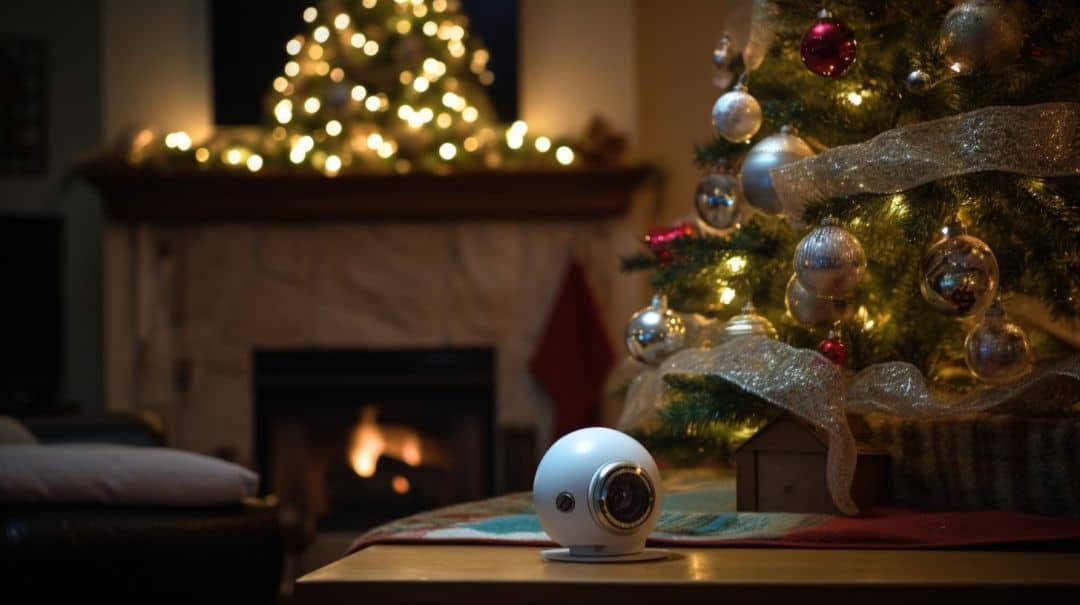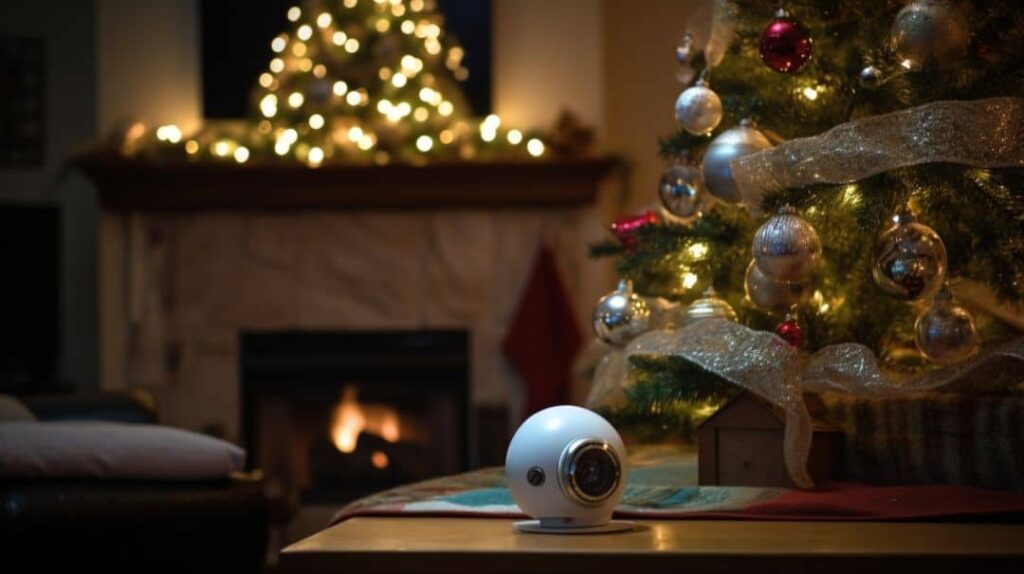 Christmas trees and lights – When putting up live Christmas trees, select fresh ones and keep them well-watered to reduce fire risks. Place trees away from heat sources and high-traffic areas. Only use non-flammable decorations and monitored electric lights. Check all lighting for worn wires, loose bulb connections, and overload risks. Use surge protector power strips rather than overloading outlets. Turn off lights when away from home or sleeping. Properly dispose of dry trees immediately after the holiday.
Christmas Tree Safety
Select fresh, well-watered trees
Avoid placing near heat sources
Use non-flammable decorations
Check wires for wear and connections
Surge protector power strips
Turn off when unattended
Promptly dispose when dried out
Electrical cord and outlet safety – Avoid overloading outlets when decorating for the holidays. Use surge-protecting power strips. Ensure cords are not pinched behind furniture or in high-traffic areas to prevent fraying. Do not staple or nail cords to walls or surfaces. Periodically inspect all decorative lighting cords for damage, and promptly dispose of worn strands. Outdoor electrical decorations should be rated for exterior use. Only display decorations when home and awake to monitor for issues.
Electrical Decor Recommendations
Avoid overloading outlets
Use surge-protecting power strips
Inspect cords for damage
Do not staple or nail cords
Use exterior-rated outdoors
Turn off when unattended
Promptly replace worn cords
Gas fireplace inspection – If your home has a gas fireplace, have professional technicians inspect the pilot light ignition system, gas lines, exhaust flue, and ventilation prior to use during the holidays. Confirm proper functioning, carbon monoxide venting, and leak detection. Avoid excessive continuous burning. Install carbon monoxide detectors on every level of the home. Keep fireplace screens secured during use. Properly extinguish fires before bedtime or leaving home.
Gas Fireplace Safety Steps
Annual professional inspection
Test pilot light ignition
Check gas lines for leaks
Install CO monitors in the home
Use fireplace screens
Properly extinguish fires
Avoid excessive continuous use
Securing front porch areas – Take measures to secure decorative front porch items from criminal theft and winter wind damage. Ensure wreaths, garlands, lights and inflatable decorations are firmly affixed using quality materials. Avoid displaying high-value decorations publicly. Use motion-sensor security spotlights pointed at vulnerable decorative areas. Install security cameras with views of front porch zones. Lock decorative items to bannisters or structures. Take down inflatables during high winds. Consider moving valuables inside when away.
Front Porch Protection Tips
Secure decorations firmly
Avoid high-value public displays
Use motion-sensing lights
Install security cameras
Lock items to banisters
Deflate inflatables in high winds
Move valuables inside when away
Pet and appliance safety – Keep potentially dangerous winter holiday plants like poinsettias and mistletoe out of reach from pets and children. Secure Christmas tree water stands to avoid tipping. Avoid dangling tinsel which can choke pets if swallowed. Unplug appliance cords when not in use to prevent pet chewing risks. Test smoke detectors and carbon monoxide monitors to ensure protection. Check security camera views and alerts to monitor pets when away.
Pet and Appliance Recommendations
Avoid toxic holiday plants
Secure Christmas tree stands
Remove dangling tinsel
Unplug appliance cords
Test smoke and CO detectors
Check cameras on pets when away
Fire and Flood Prevention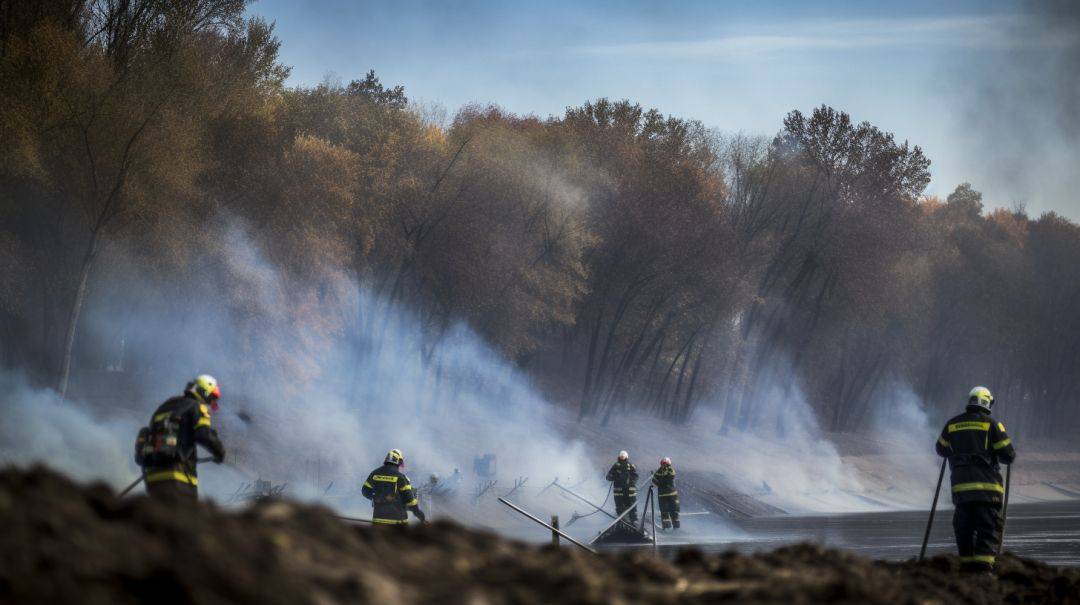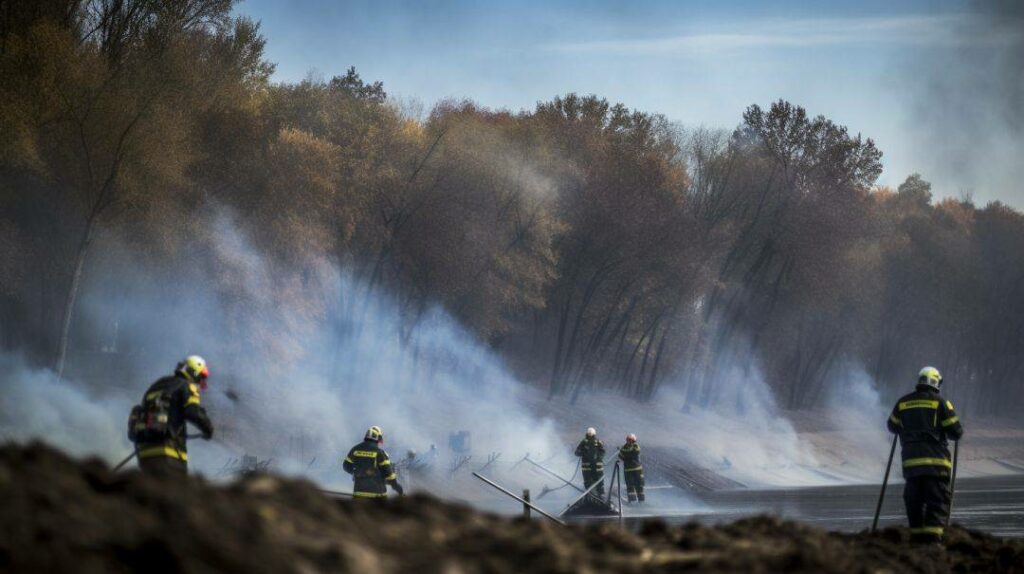 Moisture detectors – Install moisture sensors in areas prone to water leakage risks during the holidays, like near Christmas trees, laundry rooms, bathrooms, and basement areas. Detectors placed under sinks, near plumbing, and at room edges where flooding occurs first can provide early alerts. Check that water supply lines are fully shut off to exterior spigots and irrigation systems to avoid freezing and leaks. Inspect pipes and seals around showers, tubs, and toilets. Ensure drains and gutters are not clogged by ice or debris. Have a professional check sump pumps for proper operation.
Moisture Detector Locations

Near Christmas tree stands
Laundry rooms and bathrooms
Basements and crawl spaces
Under sinks and plumbing
Room edges and doorways
Attics housing water heaters/HVAC

Smoke and carbon monoxide monitors – Properly install smoke detectors on every level of the home and inside each bedroom before the holidays. Test detectors monthly by pressing test buttons. Replace batteries 2x per year. Ensure devices are not expired – replace per manufacturers' expiration timelines. Also, install carbon monoxide monitors on every home level near sleeping areas. CO detectors are crucial if using fireplaces, gas stoves, or furnaces during winter months when windows stay closed.
Smoke and CO Monitor Tips

Install smoke detectors on each level
Install CO monitors on each level
Test detectors monthly
Replace batteries 2x per year
Replace per expiration dates
Have fire extinguishers accessible
Travel Safety Tips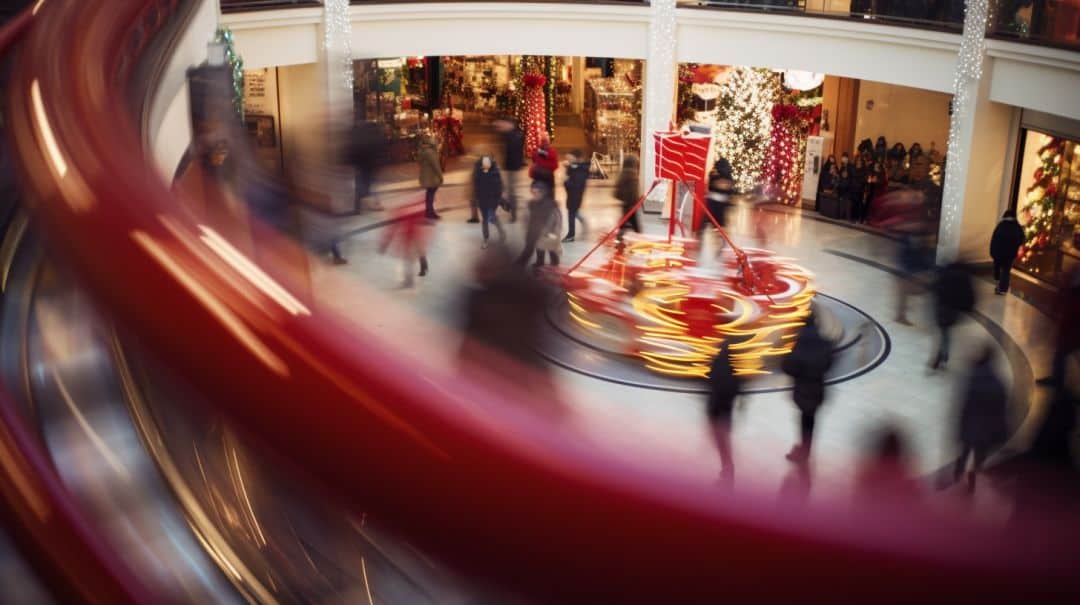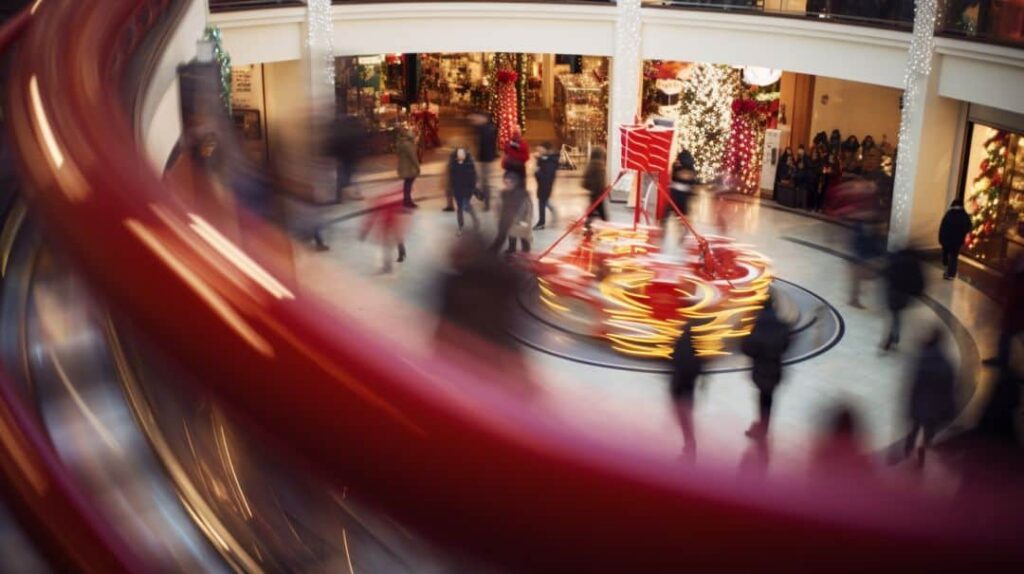 Keep doors and windows locked – Ensure all external doors and ground floor windows are properly locked when leaving for holiday trips. Check that deadbolts and security bars are engaged. Place locks on garage doors and interior garage entry doors also. Make sure gates, sheds and fences are secured. Inform a trusted neighbor you will be away and provide an emergency contact number. Suspend newspaper delivery or arrange for neighbor pickup. Install smart locks allowing remote access for house sitters.
Locking Checklist

Front and back doors
Garage doors
Interior garage entry doors
Gates, sheds and fences
Ground floor windows
Balconies and sliding doors

Have someone check on your house – If traveling for an extended holiday period, arrange for a friend, neighbor, or family member to regularly check on your home while you are away. Have the house-sitter walk through periodically to inspect for damage or risks like burst pipes, appliance issues, or intruders. Ask them to remove packages or flyers building up. Provide instructions for surveillance camera access to virtually monitor the property. Offer to return the house check favor when your helpers are away.
House-Sitter Tips

Walk through the interior periodically
Check for water or appliance issues
Remove accumulating mail/packages
Monitor via security cameras
Exchange check-ins with neighbors

Use timers on electronics – Make your home look lived-in while traveling for the holidays by using smart plugs and timers on lights and a television or radio. Set them to operate at natural times in the early morning, evening, and late at night. Avoid patterns like lights going on and off at exactly the same time. Also, place lamps or holiday lights on timers inside to vary. Motion-activated exterior security spotlights help make homes look occupied.
Interior Timer Tips

Vary morning wake-up lights
Mimic evening living room TV viewing
Imitate late-night reading lights
Avoid obvious predictable patterns
Use motion security spotlights outside
Neighbor Safety and Support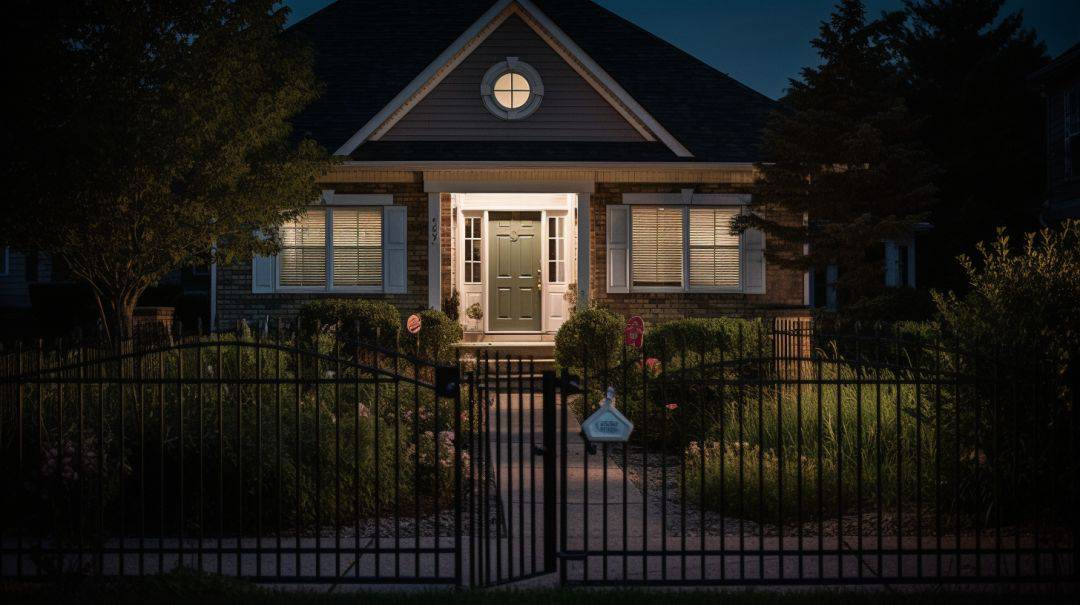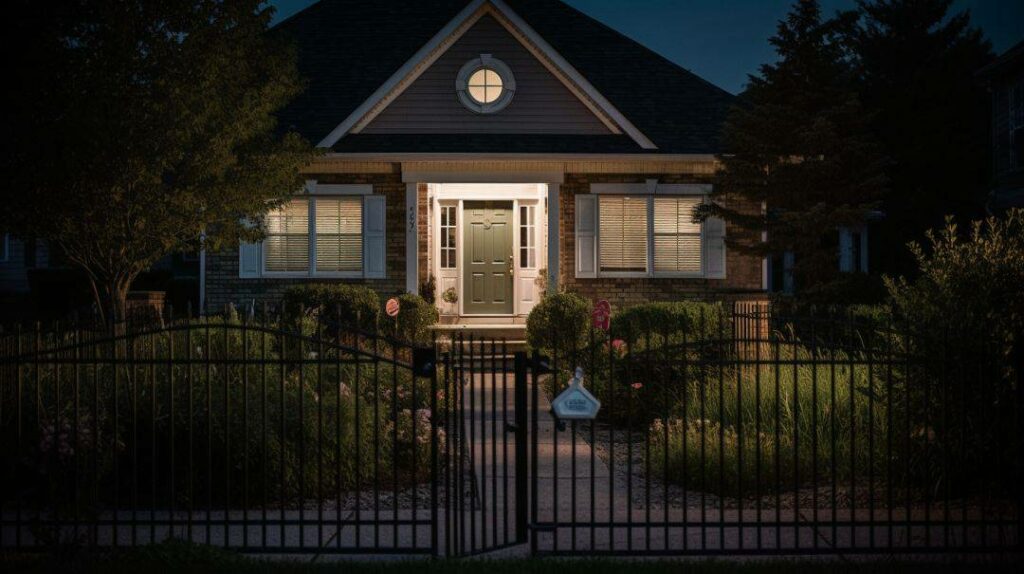 Communicate with neighbors – Let trusted neighbors know in advance when you plan to be away for holiday trips. Provide them with emergency contact information and details like your travel dates, car descriptions if left at home, house-sitter names, and instructions for retrieving mail or packages. Offer neighbors access to security camera feeds to help virtually monitor your property while traveling. Ask them to alert you and other neighbors about any suspicious activities.
Neighbor Communication Tips

Share travel dates and emergency contacts
Provide vehicle and house-sitter details
Offer access to security cameras
Request alerting you to any concerns
Exchange phone numbers before trips

Ask for help with house-sitting or check-ins – Request neighbors to help keep watch over your home when away for winter holidays. Ask them to regularly remove mail, packages, and circulars from doorsteps to avoid signaling an empty house. See if willing to park a car in your driveway occasionally or put out garbage cans on pickup days. Offer to water indoor plants or outdoor landscaping. Having neighbors drop by deters criminals from targeting vacant residences. Offer to reciprocate favors when your neighbors take trips as well.
House Help Request Tips

Ask for mail/package removal
See if willing to park in driveway
Offer to water plants
Request garbage can duty
Exchange reciprocal favors
Conclusion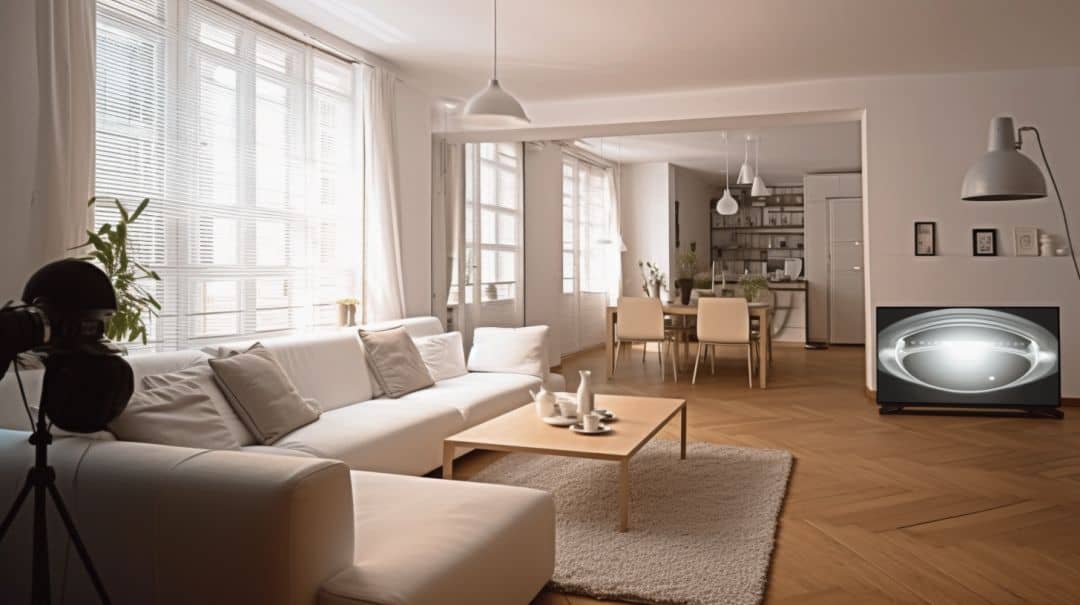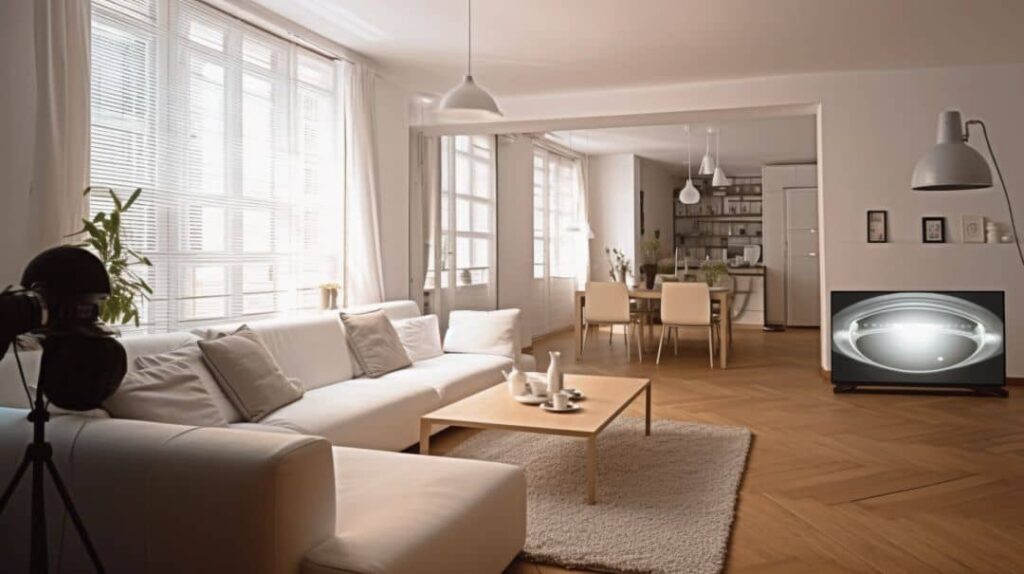 The excitement and joy of the holiday season can make it easy to overlook increased risks to your home. As discussed in this article, dangers like burglaries, package thefts, accidents, fires, and other crimes unfortunately escalate during the busy winter months. Luckily, proven protective measures can help deter these threats and provide vital recordings if any incidents do occur.
Installing security cameras is one of the most effective precautions for securing your home during the holidays. Both interior and exterior high-definition cameras provide 24/7 monitoring of all activity on your property. Features like motion activation, night vision, mobile access, and weather resistance ensure any criminal activity is documented. Camera footage aids police investigations and insurance claims. Properly positioned systems also deter crimes from happening in the first place.
Complementary devices like motion sensor lights, smoke detectors, carbon monoxide monitors, contact and moisture sensors, and smart locks further enhance home protection. Taking preventative actions like locking doors and windows, being alert when shopping, using timers when away, checking winter appliances, and communicating with neighbors are also simple but essential holiday safety steps.
Following the comprehensive tips covered in this article guides you in fully securing your home, family, and property during the hectic winter season. Enjoy peace of mind knowing your home is well-protected so you can relax and find the joy of the holidays.
For expert holiday home safety advice and professional installation of the highest quality security camera systems, rely on the experienced technicians at Jefferson Security Cameras. We provide 24/7 local monitoring services, customized equipment packages, and lifetime support to keep your home protected. Contact Jefferson Security Cameras for a free site evaluation and quote tailored to your unique needs. Invest in protecting what matters most this holiday season with a professionally installed security camera system.
FAQs
What are the benefits of security cameras during the holidays?
Security cameras deter crime and provide evidence if any incidents occur during busy holiday times when more people decorate, travel, and ship packages. Cameras provide 24/7 monitoring, capture criminal activity, and aid police investigations. Systems with motion activation and mobile alerts notify homeowners of any concerning activities.
What security camera features are most important for the holidays?
Key holiday security camera features include high-definition recording, night vision, weatherproofing, motion activation alerts, mobile app access, and integration with other devices like sensors and alarms. Remote access allows monitoring while traveling.
Should I install security cameras myself or hire a professional?
Professional installation is recommended to properly place cameras, configure features, ensure electrical codes are met, and provide ongoing service. DIY systems can work for basic coverage but lack expertise. Pros outweigh costs for most homeowners during high-risk holidays.
What complimentary devices boost home security along with cameras?
Adding outdoor motion sensor lights, contact sensors on doors/windows, moisture detectors, smoke/CO monitors, timer lights, and smart locks provides layered protection and alerts beyond security cameras alone.
How can I encourage neighbors to help keep watch over my home during the holidays?
Ask neighbors to hold mail/packages, park in the driveway, take out trash cans, and monitor via your security cameras when traveling. Offer to do the same in return. Share contact info and emergency numbers. Building relationships aid neighborhood security.