Home and business security has entered a new era with the rise of remote access security cameras. These network-connected cameras provide real-time video monitoring and alerts from anywhere through mobile apps and web dashboards. Professional installation services ensure your system is set up properly to leverage the latest remote viewing and smart home capabilities.
At Jefferson Security Cameras, we specialize in remote access security camera installation for residential, commercial, and industrial applications. Our expert technicians will help you select the right equipment, install and configure the cameras to your needs, and provide ongoing maintenance. Read on to learn the key benefits of having remotely viewable security cameras professionally installed.
The Benefits of Remote Access Security Cameras
Remote access security cameras offer many advantages over traditional closed-circuit systems. With professional installation from Jefferson Security Cameras, you can easily tap into these benefits to protect what matters most whether you're home or away.
Improved Security and Protection
Remotely viewing your security cameras allows you to visually verify activity and events when an alarm is triggered. You'll be able to clearly see what's happening in real time and determine the appropriate response from anywhere.
High-resolution cameras with night vision, motion alerts and smart integrations provide 24/7 monitoring of your home or business. We'll perform a thorough site evaluation to position cameras with optimal coverage. Expert installation ensures maximum security.
Real-Time Surveillance
Instead of needing to be on-site to check security cameras, remote access allows you to quickly view live feeds on your smartphone, tablet or computer. Check in on your property anytime for peace of mind. Easily monitor deliveries or keep an eye on pets while you're at work.
Remotely zoom, pan and tilt cameras to survey the area in detail. With remote access cameras, you're instantly connected to what's happening on your property from anywhere the internet is available.
Cloud-Based Storage
Professionally installed remote security systems have secure cloud storage for accessing recorded video 24/7. Local DVR and NVR recording may be disrupted during a break-in, but cloud storage keeps your footage safe offsite.
We'll configure continuous or motion-activated recording so you have an easily accessible video record if an incident occurs. Cloud plans provide expanded storage capacity for longer-term access to key events and tracking.
Types of Remote Access Security Camera Installation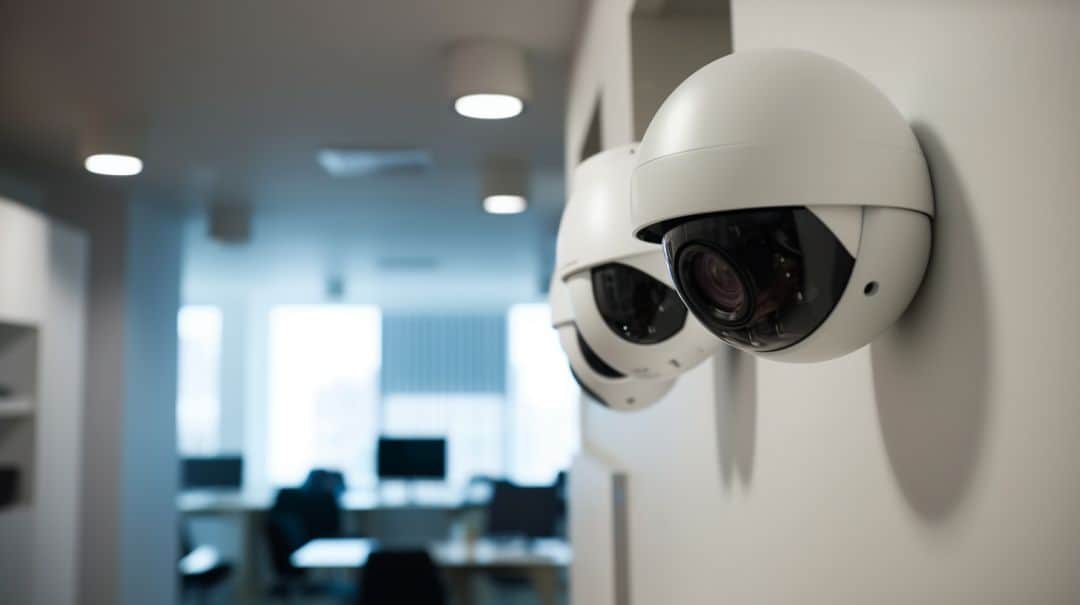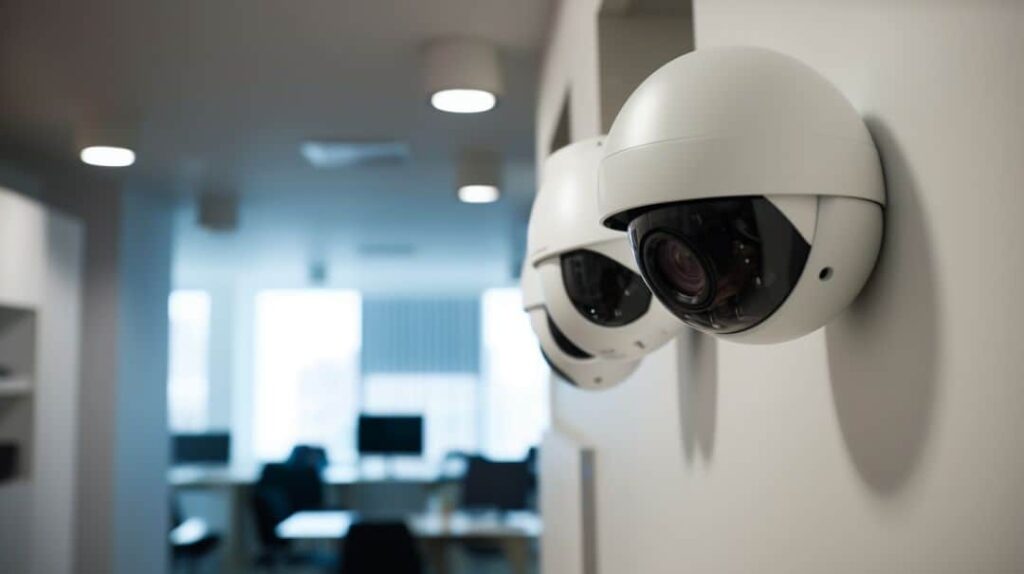 When considering a new remote-viewing security camera system, you'll want to think about the type of installation that best fits your needs. Professional installation, cloud-based systems, and video management software each provide advantages that our experts at Jefferson Security Cameras can help you evaluate.
Professional Installation
For robust protection and seamless performance, trust our experienced technicians for your security camera installation. We'll conduct site surveys to strategically position cameras with overlapping fields of view. Proper placement is key for capturing clear video. Our installers neatly run cabling, mount equipment securely, and configure optimal settings. We'll demonstrate the system and instruct you on usage, settings, and maintenance. Rely on our expertise to implement best practices tailored to your property layout and goals.
Cloud-Based Systems
Modern security cameras use cloud services to enable remote viewing, receive motion alerts, and securely store video. We recommend professionally installed cloud camera systems for reliable connectivity and intuitive mobile access. We'll register devices to the cloud platform, ensuring proper bandwidth for smooth video. With cloud-managed surveillance, you can check feeds anywhere without needing to be on-site. We handle technical details like port forwarding for easy remote access.
Video Management Software
Our installers expertly configure video management software to customize notifications, automate recording, adjust camera settings remotely, and more. We'll implement VMS like exacqVision or Milestone for robust control of multi-camera networks. User-friendly clients make accessing high-definition video feeds and recordings simple. Our technicians will train you on using the software dashboard and mobile app. Rely on us for VMS implementation expertise.
Services Offered by Remote Access Camera Installers
Specialized security camera installers like Jefferson Security Cameras offer various services to get your remote viewing system properly set up and maintained. Our comprehensive services ensure you get the most out of your investment.
Parking Lot Security Camera Installation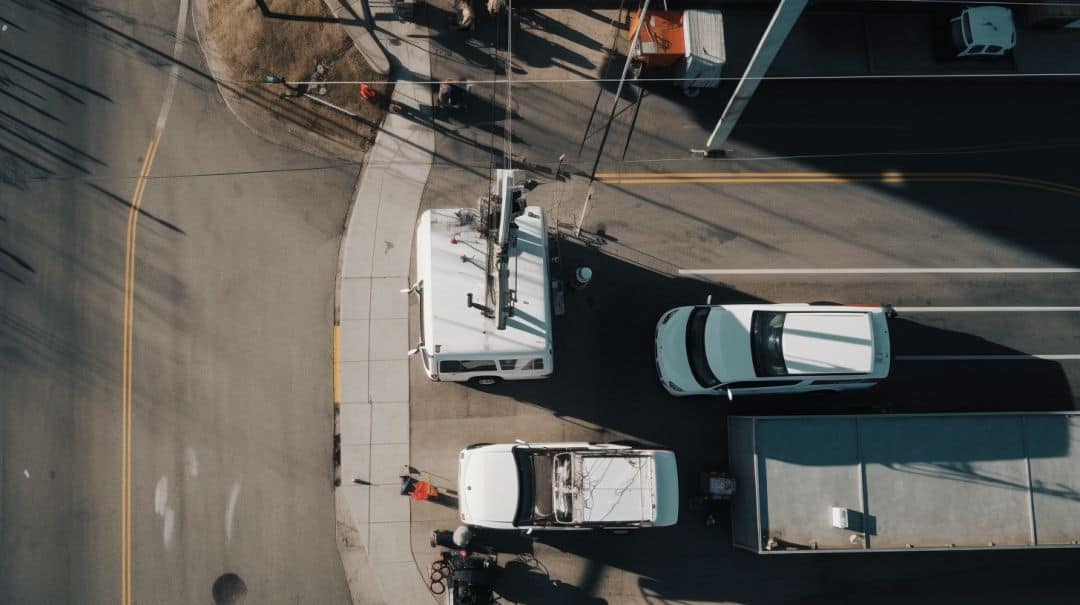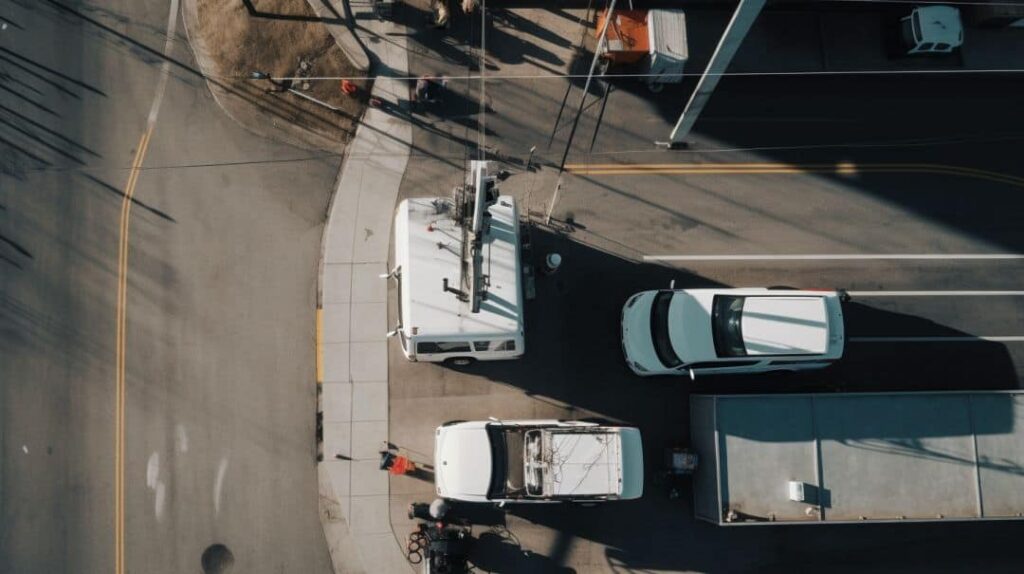 We install customized parking lot camera systems to monitor vehicle and foot traffic outside your business. Outdoor-rated cameras placed at key choke points provide multiple views of the entire lot. We'll aim cameras to capture license plates and faces. Robust night vision enables 24/7 surveillance. Remote access allows quickly checking activity and footage. Sturdy mounting, weatherproof cabling, and proper lightning protection prevent damage and disruptions.
Integration with Entry Systems
For enhanced access control, we integrate remote cameras with intercoms, door controllers, and access panels. View and record everyone entering with video synced to door logs. Remotely visually verify visitors and unlock doors from anywhere. Match faces to credentials for improved auditing. We handle all wiring and configuration for seamless operation with popular access control brands.
Maintenance and Repairs
Our technicians perform periodic maintenance like cleaning cameras, testing connections, adjusting settings, and updating software. We troubleshoot issues to minimize outages. Damaged equipment can be quickly replaced. System expansions, reconfigurations, and migrations to new platforms are offered. Ongoing maintenance ensures your cameras keep working efficiently.
Installation of Pre-Purchased Cameras
Bring us the security cameras you've purchased, and we'll expertly install and configure them. We'll connect, mount, and position the cameras for comprehensive coverage. Recorders and mobile apps will be set up for remote access and monitoring. Our support ensures DIY cameras are properly implemented in your unique environment.
Solutions for Specific Concerns
Remote access security cameras can help address many specific issues and needs. The experts at Jefferson Security Cameras design customized systems to tackle your unique concerns.
Addressing Regulatory Compliance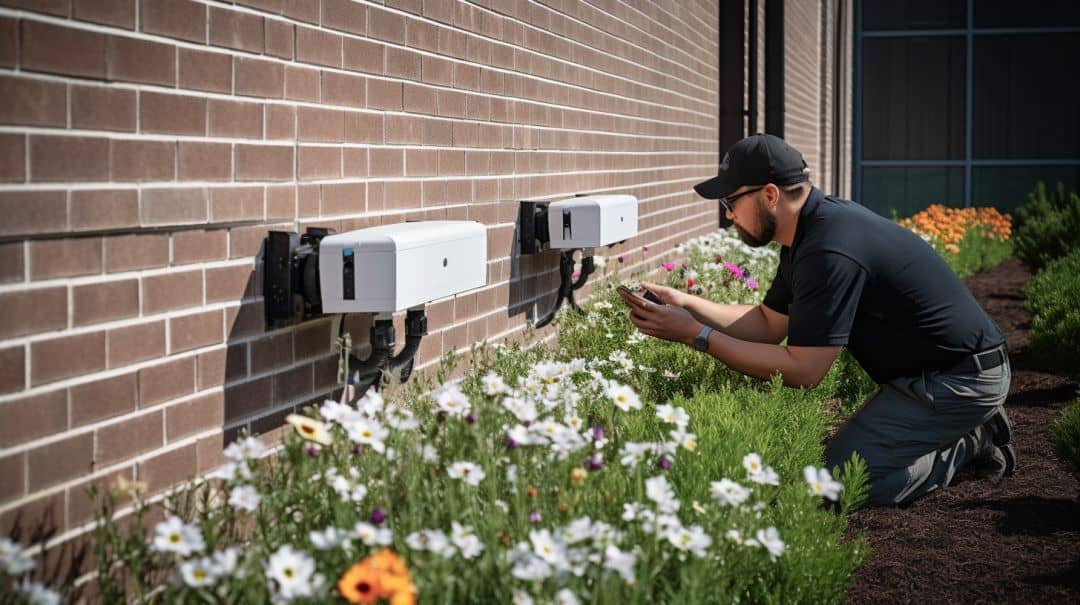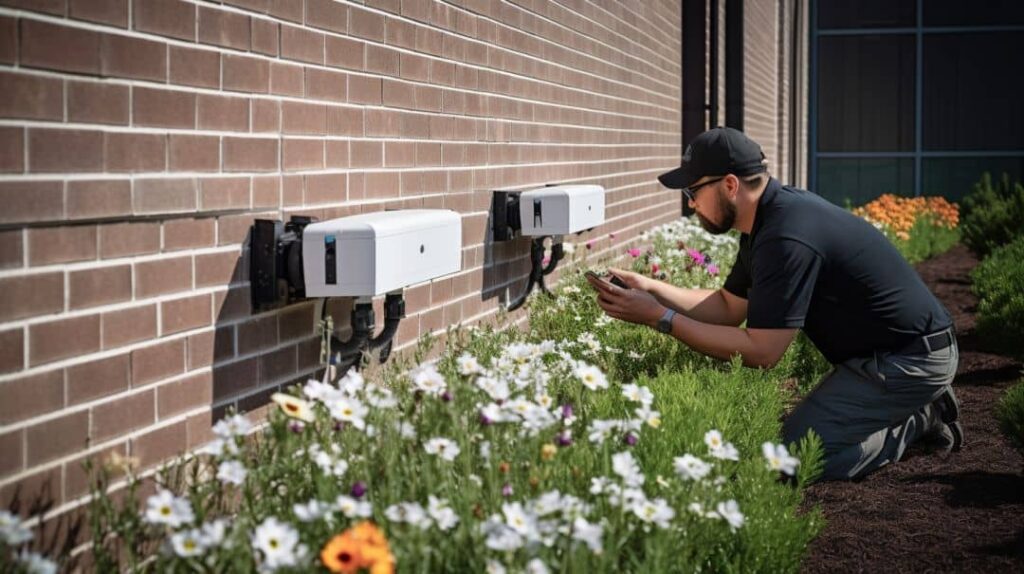 Stay compliant with industry and government regulations like HIPAA that require video surveillance. We'll install cameras covering key areas to provide an audit trail. Features like tamper detection ensure footage integrity. Manage user permissions so only authorized personnel can access regulated data. Remotely export video for audits and investigations. We enable compliance with properly configured systems.
Deterring Loitering
Deter loitering and trespassing outside your building. Place high-resolution cameras at entry points and vulnerable areas. Receive mobile alerts when motion is detected after hours. Remote access allows quickly assessing the situation visually. HD footage aids police investigations. Proper coverage provides evidence if legal action is required.
Capturing Identifying Details
Identify vehicles and people on your property with specialized cameras for license plate capture and facial recognition. High-definition clarity allows reading plates from a distance and getting clear facial shots. Proper positioning at choke points like driveways and entrances ensures visibility. Use findings to verify permitted access or aid investigations.
Preventing After-Hours Intrusions
Deter unauthorized access after business hours with sharp night vision surveillance. Infrared cameras maintain visibility in low light. Motion-activated floodlights expose offenders. Receive real-time alerts of detected activity. Remotely challenge intruders via two-way audio. Video footage aids police response. Monitor after hours to protect assets.
Features and Benefits of Deep Sentinel Security Camera Monitoring
Deep Sentinel takes security camera monitoring to the next level with live monitoring by professional guards combined with advanced AI technology. Deep Sentinel provides true 24/7 vigilance of your property and immediate threat response.
Live Monitoring by Professional Guards
When your security cameras detect an incident, Deep Sentinel's monitoring center is notified in real time. Highly trained security guards instantly review live footage and can engage potential intruders via two-way audio to deter criminal activity. Human insight is combined with AI for an effective response.
Real-Time Engagement with Potential Intruders
On-site visitors who seem suspicious are addressed immediately by Deep Sentinel's monitoring guards. The guards coordinate the camera system to zoom in and speak directly to questionable people. This real-time engagement is highly effective at stopping crime before it happens. Suspects know they are being actively monitored.
Immediate Alert Notifications
Get notified right away if an incident occurs like someone lingering outside a door. Customizable mobile alerts provide video clips of the event in progress along with threat assessments from Deep Sentinel's AI. See exactly what's happening as it happens from anywhere. Alerts enable promptly taking action.
Privacy Protection
Deep Sentinel only records when needed to capture security events. Constant surveillance footage is not required, so false alarms and recordings of innocent activity are avoided. Intelligent monitoring minimizes privacy concerns while still enabling a rapid response to real threats. Guards can be restricted from accessing private interior areas.
Deep Sentinel delivers the next generation of intelligent security camera monitoring. Contact Jefferson Security Cameras to implement Deep Sentinel's advanced technology on your property today.
PoE Switches
We install Power over Ethernet (PoE) switches to centrally connect and power IP cameras. PoE allows the transmission of data and electricity over a single Ethernet cable from the switch to each camera. This eliminates the need for separate power sources. PoE provides a tidy, efficient infrastructure for networked surveillance systems.
Deep Sentinel AI Technology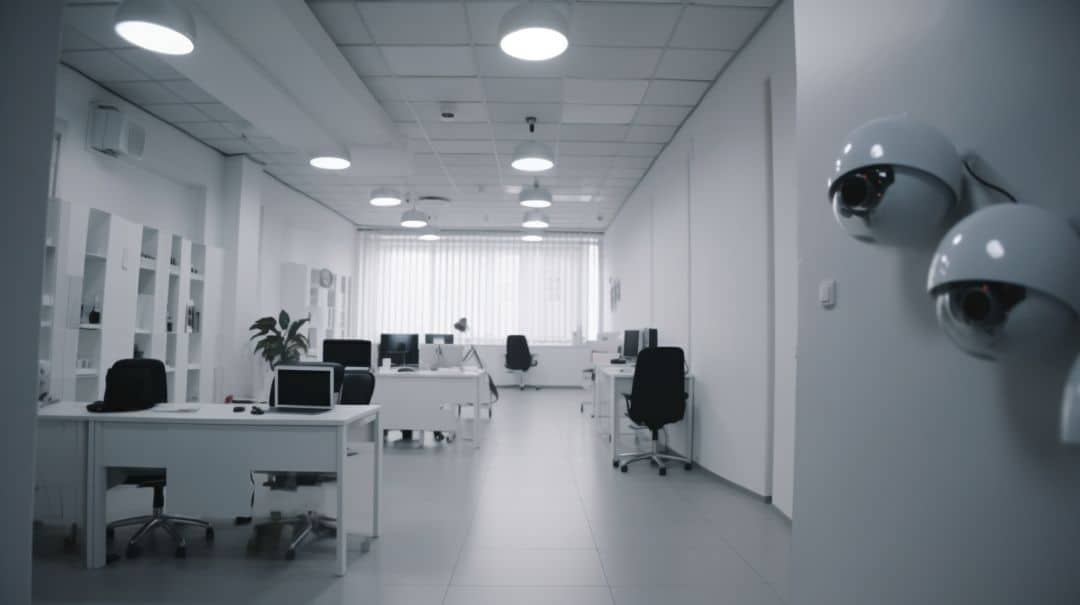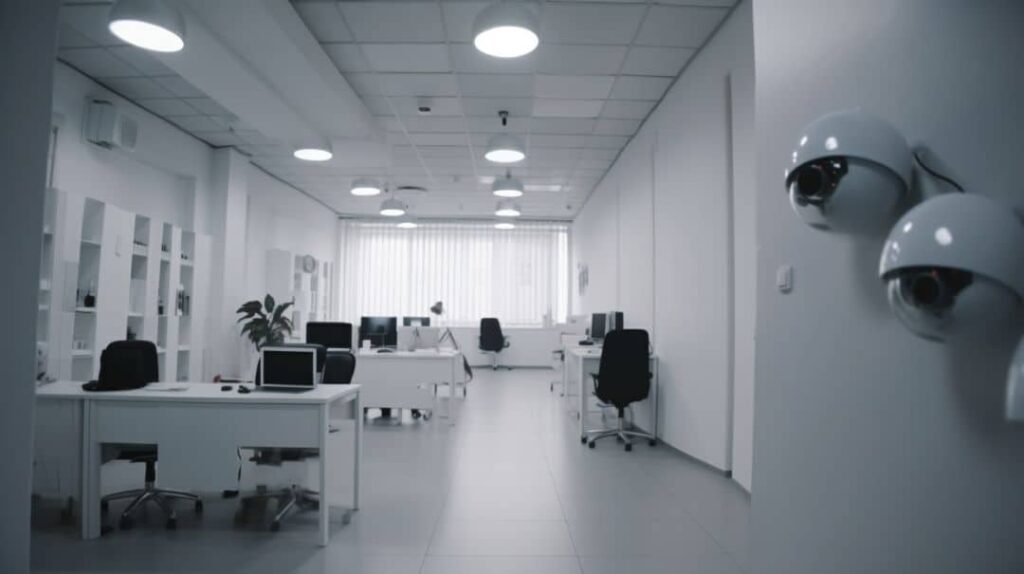 Artificial intelligence adds smarts to camera systems. Deep Sentinel technology leverages AI to differentiate between real threats and false alarms. Advanced analysis detects guns, break-ins, and other crimes. Rich alerts provide video evidence and priority response recommendations. AI enhances monitoring capabilities.
Wireless and Wired Cameras
We offer both wireless security cameras and traditional wired options. Wireless cameras are ideal for expansive outdoor areas, while wired cameras provide maximum image quality. We recommend a hybrid approach with wired connections for interior and perimeter cameras, and wireless units covering broader spaces like parking lots. The right balance provides flexibility and performance.
Simple App for Control
Jefferson Security Cameras specializes in implementing intuitive mobile apps for controlling your cameras, triggers, and system settings remotely. We'll demonstrate the app features during installation and provide instructions for convenient access. Check video feeds instantly, receive customizable motion alerts, and control pan/tilt/zoom with just a few taps. The simplicity of quality apps like Eagle Eye, Arlo, and others makes accessing your cameras remarkably easy from anywhere. We ensure apps are configured for your specific needs. For additional control options, we can integrate professional monitoring systems like Deep Sentinel that include advanced AI and real-time human insight. Mobile control of your security system provides convenience, peace of mind, and prompt visual verification of property activity.
Enhanced Business Operations
Security camera systems with remote access offer many operational benefits for businesses beyond just security monitoring. Managers can visually oversee workflows, product and material inventory, customer queues, machinery operations, and more to optimize processes without needing to be on site. Activity tracking provides valuable business analytics. Instant alerts notify management of issues like bottlenecks or accidents so corrective action can be taken immediately. Being able to check in visually anytime results in greater operational efficiency and oversight. We install camera networks designed specifically for your work environment, with wide coverage, durability, and remote access tailored to enhance business management and productivity.
Free Security Consultation
Our team provides complimentary expert security consultations to help identify your needs and determine the ideal remote access camera system for your property. We'll survey your property layout and discuss concerns to understand the optimal equipment and placement. You'll see camera types first-hand as we explain resolution, field of view, night vision, and other specs to select the right models. We welcome the opportunity to answer all of your questions and appreciate any budget considerations. Our goal is to offer solutions specific to your situation, not a one-size-fits-all sales pitch. Call today to schedule your free design consultation with one of our system design specialists. We look forward to helping enhance your property's security.
Video Surveillance Solutions for Home and Business
Jefferson Security Cameras provides customized video surveillance solutions for both residential and commercial applications. We have extensive experience installing security camera systems in homes, apartment buildings, office complexes, warehouses, schools, retail stores, and more. Our technicians will design a wired or wireless IP camera network tailored to your specific property's layout and needs, implementing the appropriate equipment and features for optimal security in your unique environment. Trust our expertise to get your property protected with remote access cameras that keep you visually connected. Call for a free consultation to discuss protecting your family or business assets with a professionally installed video security system from Jefferson Security Cameras.
Conclusion
Remote access security cameras provide invaluable protection and connectivity for both home and business applications. With professionally installed systems from Jefferson Security Cameras, you can monitor your property in real time from anywhere using a simple mobile app.
Advanced AI integrations take surveillance capabilities to the next level. New innovations like Deep Sentinel enable live professional monitoring with an immediate response to threats. Cloud-based systems keep your footage readily accessible while avoiding privacy concerns.
For businesses, remote access cameras help enhance operations by allowing managers to visually check locations and track activities remotely. Robust integrations with existing access control and building automation systems help unify management. Properly placed cameras also aid in regulatory compliance and risk mitigation.
Jefferson Security Cameras has served the Jefferson area for over 25 years with customized security camera system design, professional installation, and ongoing maintenance. Our experienced technicians stay current on the latest developments in remote access surveillance. We help both residential and commercial customers implement solutions that best meet their unique needs.
Contact us today for a free security consultation at your home or business. We'll provide expert recommendations tailored to your property layout, concerns, and budget. Call now to discuss robust wired and wireless security camera solutions or to inquire about remote access monitoring from Deep Sentinel.
We Offer Comprehensive Services Including:
Site evaluations and recommendations for optimal camera placement
Installation and configuration of numerous leading camera brands and models
Wired and wireless security camera network set up
Integration with smart home platforms and existing security systems
Cloud camera setup for flexible remote access and storage
Financing options available
Video management software installation for customizable control
Access control system integration for enhanced monitoring
Deep Sentinel professional monitoring services with AI analytics
Protect your family, home, business, and assets with a remote access camera system designed and installed by the experienced professionals at Jefferson Security Cameras. Our tailored solutions provide robust video surveillance that keeps you visually connected no matter where you are.
Trust the Experts at Jefferson Security Cameras
For expert remote access security camera installation in the greater Jefferson area, trust the experienced professionals at Jefferson Security Cameras. We provide complimentary site evaluations and customized system design.
Contact us today to get started securing your property with the latest in video surveillance and remote monitoring. Our skilled technicians will implement the optimal camera setup for your needs.
FAQs
What are the advantages of professionally installed security cameras?
Professional installation ensures your cameras are optimally placed, mounted securely, connected properly, and configured for ideal performance. Our technicians have extensive experience implementing security camera systems in various environments. We follow best practices to maximize your system's capabilities and minimize issues. DIY cameras often develop problems due to improper placement, configuration, and connection.
How do I access my security cameras remotely?
Remotely viewing your professional security camera system is easy with mobile apps and web dashboards. We handle the networking configuration to enable secure remote access. Simply open your app or log into the dashboard to check live feeds and recordings from anywhere with an internet connection. User permissions can restrict camera access as desired.
Will remote access security cameras work without WiFi?
Absolutely. While wireless cameras are popular for their flexible placement, we recommend wired PoE IP cameras for optimal stability and image quality. Wired cameras transmit data over Ethernet cables and do not rely on WiFi connectivity. We specialize in installing robust wired camera networks with PoE switches for power.
How much bandwidth is required for cloud-based cameras?
Cloud streaming requires at least 2 Mbps upload speed per camera. Light compression can lower bandwidth needs. We optimize settings during installation for smooth remote performance based on your internet capabilities. Faster internet provides the full benefit of HD surveillance. LAN/WAN managed switches also help manage bandwidth.
What are the benefits of AI analytics like Deep Sentinel?
Deep Sentinel's advanced AI detects security threats and sends alerts with video evidence. Human guards in their monitoring center can also engage potential trespassers via two-way audio. This intelligent monitoring and instant response capability provides maximum property protection.