Updating your home or business security system can seem like a daunting task. New technologies emerge constantly, but integrating them with your existing setup doesn't have to be difficult. This article will walk you through assessing your current system, determining the best upgrade path, and smoothly transitioning to a more modern integrated security solution.
Introduction
Whether you've had the same home security system for years or need to update your business' outdated surveillance equipment, integrating new tech with old can maximize your protection. The key is taking a thoughtful approach to identify areas for improvement and find solutions that enhance what you already have. With the right upgrades and integration, you can save money while boosting security monitoring and response.
The Importance of Updating Your Security Setup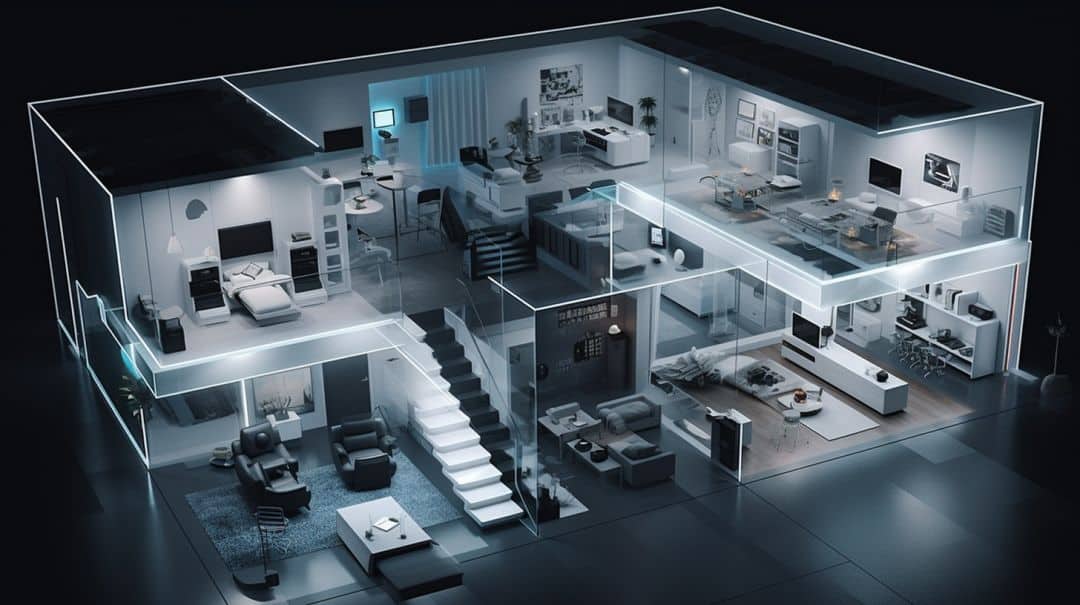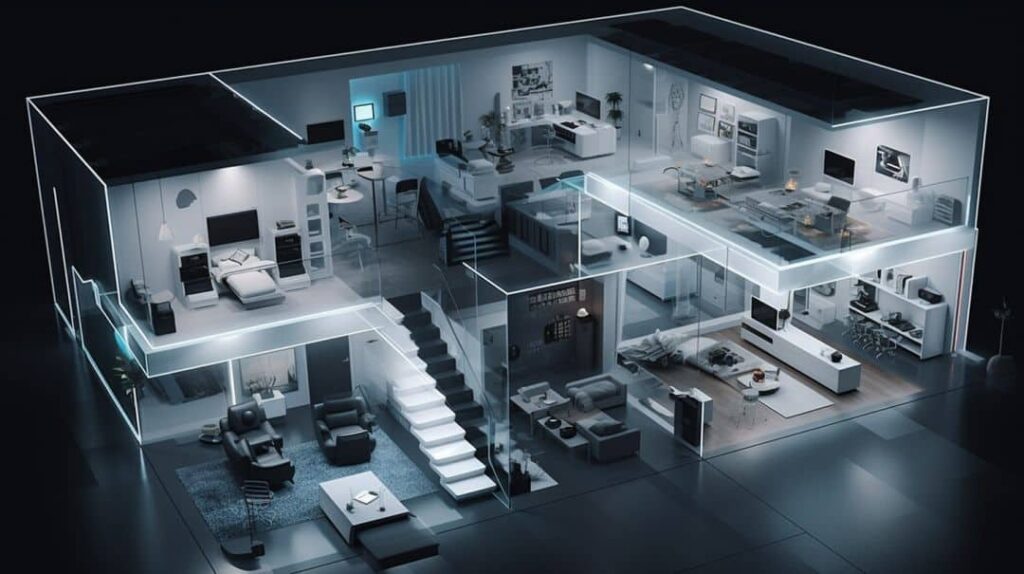 There are many important reasons to upgrade and integrate your current security system:
Improved capabilities – Newer security tech offers better video quality, motion sensing, mobile access and automation. Integrating this expands what your existing system can do.
Close security gaps – Your needs likely have changed over time. Evaluate current weak points like dated cameras or lack of perimeter control. Upgrades address issues in coverage.
Remote access and management – Modern systems make it easier to view footage and control security from anywhere. Integration provides centralized control.
Cost savings – Upgrading key components can be more affordable than a brand new system. You save on installation costs too.
Tech scalability – Integration makes it simpler to add great new features down the road. Your updated system can easily grow with your needs.
Evaluating your current setup and integrating the right new tech ensures you get improved security without the cost of an entire overhaul.
Assessing Your Existing Security System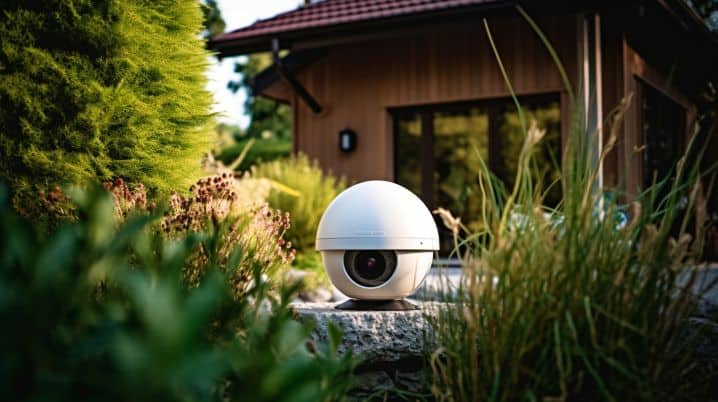 Before upgrading your security, take time to thoroughly evaluate your current system. This helps you identify the optimal path forward. There are three key things to assess:
Identify areas for improvement
Carefully analyze your existing coverage for any gaps or issues. Check for blind spots in camera placement, perimeter sensors not working properly, etc.
Make sure monitoring and emergency response capabilities still meet your needs. If response times are slow or integration with authorities is lacking, these are areas to address.
Look at how user-friendly the system is. Upgrades can make access and management much simpler.
Determine compatibility with new technology
Research what technologies like cameras, sensors and automation hubs can integrate with your current setup. Identify required hardware upgrades or software additions to enable compatibility.
Evaluate the ability to convert proprietary components to open standards for more integration options. This may require replacing elements like control panels.
Consider smart home systems and standards when upgrading for maximum future interoperability.
Consider the cost of updates
Get quotes for different upgrade paths, like adding specific new components versus a whole new system. This clarifies budget needs.
Factor in any installation, testing and labor costs for full transparency on pricing.
Upgrading incrementally can spread costs over time. Prioritize components with the biggest impact or need.
Thoroughly analyzing your current situation will reveal the ideal upgrades to enhance security without significant hassle or expense.
Upgrading Your Existing Home Security System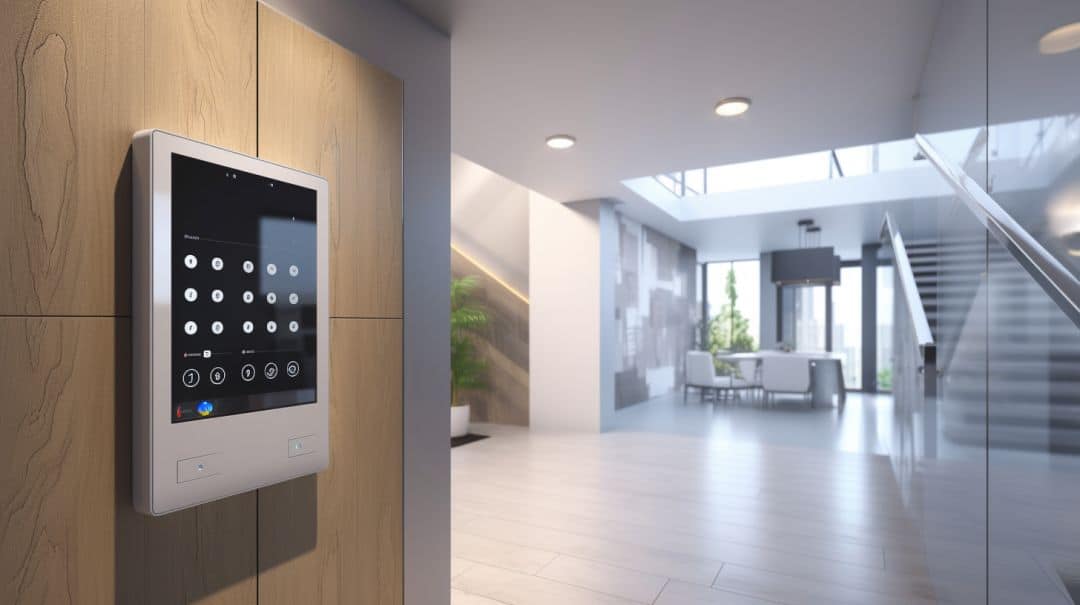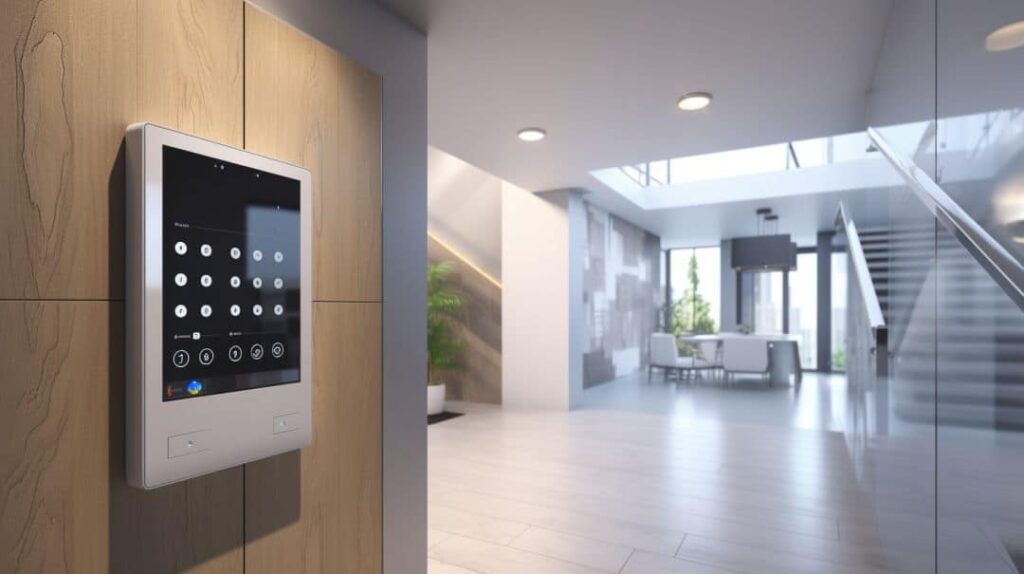 Once you've assessed your current setup, it's time to consider specific upgrades. Here are some of the best ways to enhance an outdated home security system:
Updating old panel boards
Replace outdated control panels with new boards that support modern features and integration. Look for panels with wifi and cellular connectivity.
Ensure the new panel offers encryption, multi-user access and automation capabilities. This bolsters security while adding convenience.
Select a board that works with your existing sensors, keypads and wiring. This prevents having to replace everything.
Switching to wireless monitoring
Add wireless security cameras and sensors versus older wired versions. This increases installation flexibility.
Enable mobile access and real-time control via wireless connectivity to the new control panel.
Wireless systems can be DIY installed more easily as needed. No complex wiring required.
Installing a new keypad
Upgrade to touchscreen keypads that are intuitive and easy to operate.
New keypads allow you to control the system and view cameras, lights, locks and thermostats from one spot.
Select a keypad that integrates with other smart home tech for consolidated management.
Adding smart home features
Integrate door locks, lighting, thermostats and other devices. This automates security.
Smart security panels and wireless connectivity enable easy expansion.
Features like facial recognition and occupancy simulation improve monitoring and deterrence.
With the right upgrades suited to your needs, you can refresh an old security system with modern convenience and connectivity.
Integrating Old and New Technologies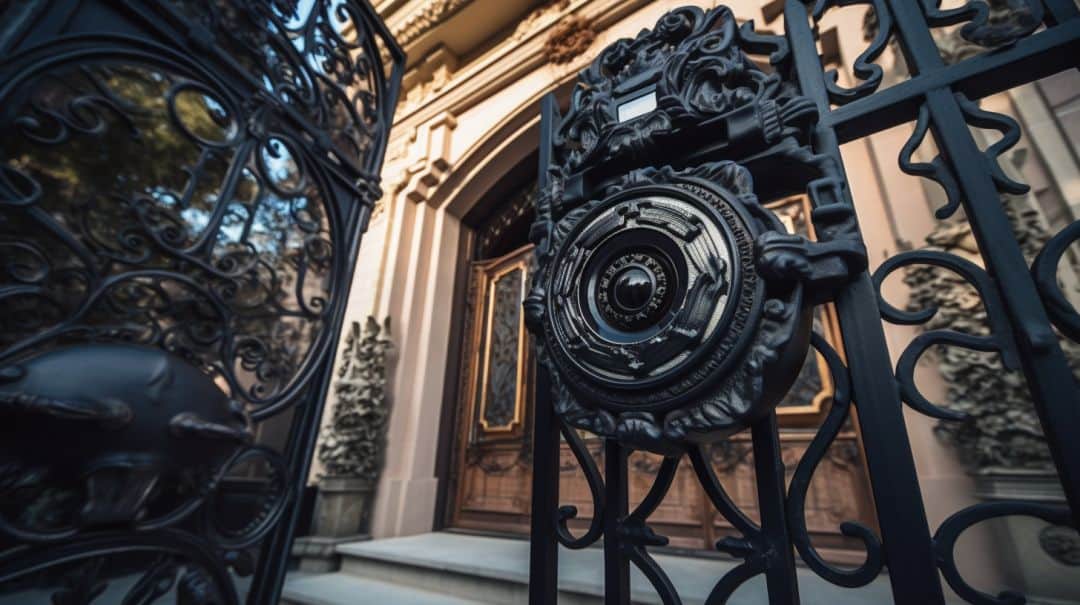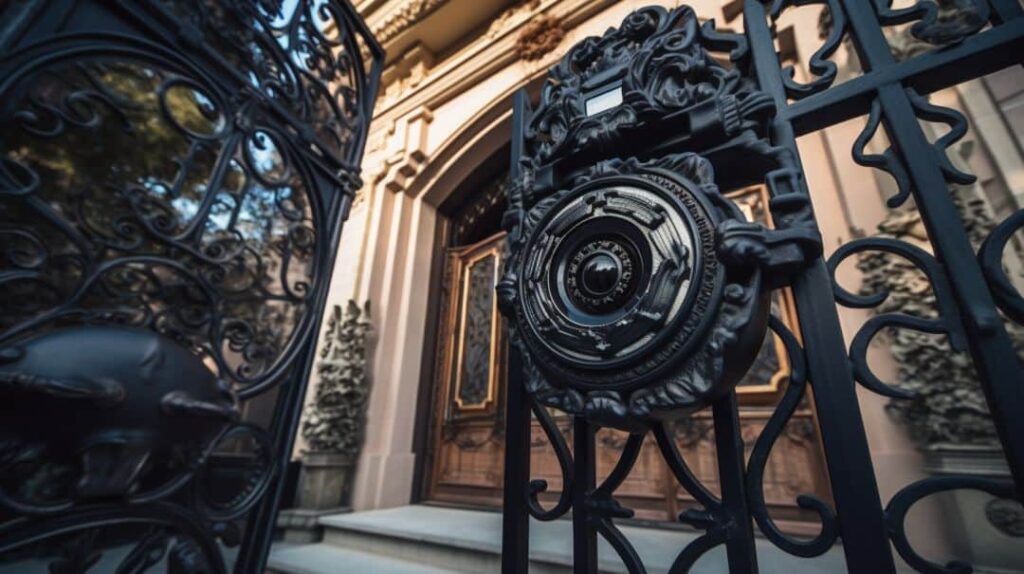 When upgrading your security system, you'll need to properly integrate new technologies with your existing equipment. Follow these best practices for a smooth integration process:
Identifying shared goals and desired outcomes
Determine what issues you want to address or capabilities to expand. This focuses the integration.
Identify overlaps between old and new systems – like shared sensor inputs or video feeds.
Clarify how upgraded functionality integrates with current operations and monitoring.
Finding the right level of integration
Full integration provides unified management but requires more effort.
A segmented approach is simpler but limits connectivity.
Consider costs, complexity and staff capabilities when determining integration depth.
Integrating security system data with IT and business operations
Connect new access control systems with HR databases for entry privileges.
Enable security analytics integration with IT infrastructure monitoring and incident response.
Tie video feeds, alarms and alerts into physical security information management systems.
Following a step-by-step integration process
| | |
| --- | --- |
| Stage | Description |
| Planning | Define integration goals, assess systems, choose approach |
| Design | Map out connectivity, data flows, user roles |
| Configuration | Enable required integrations, permissions, settings |
| Testing | Validate seamless operations, no gaps or issues |
| Go-Live | Launch integrated solution into production use |
Collaborating with security installation and IT teams
Alignment between physical security and IT is crucial for smooth integration.
Provide necessary training and documentation to support new integrated workflows.
Have regular check-ins to optimize operations, troubleshoot problems and identify improvement opportunities.
Properly integrating new technology expands capabilities while leveraging previous investments.
Benefits of Integration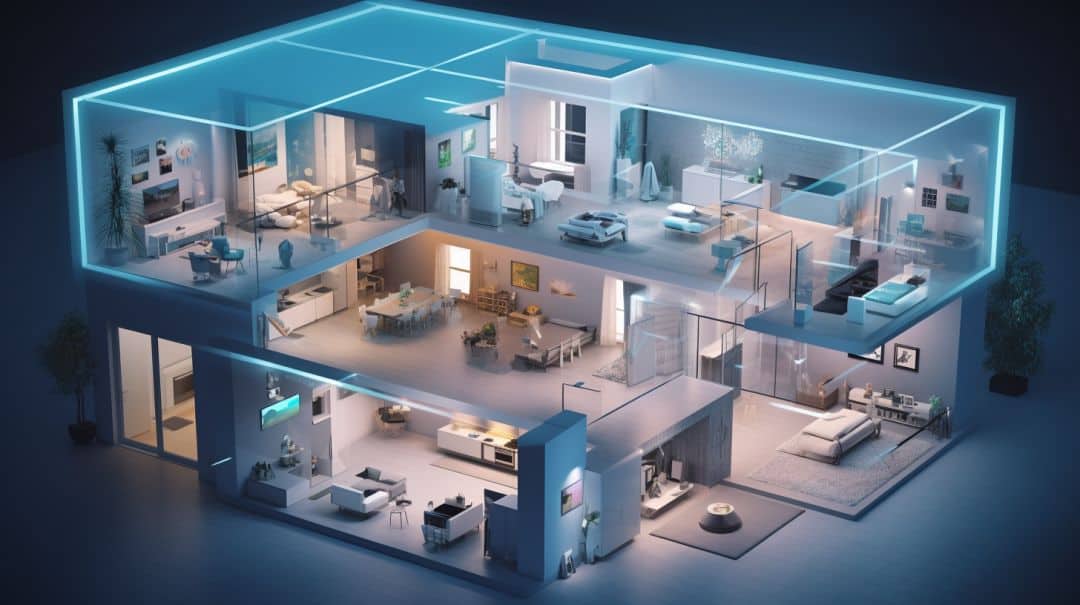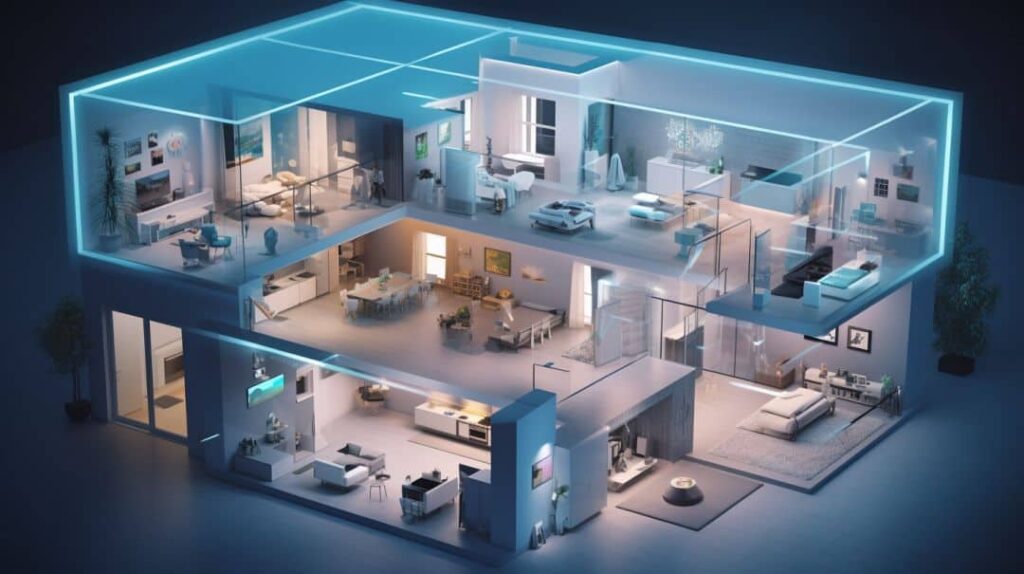 Integrating new security technology with your existing systems has many advantages. Key benefits include:
Improved efficiency and effectiveness
Unified management interfaces reduce duplication and complexity.
Shared data and connectivity breaks down siloes between subsystems.
Automated workflows powered by integration optimize security operations.
Enhanced data management and analysis
Integrated systems allow combined analysis of risk patterns and trends.
Centralized data enables better informed, targeted security strategies.
Open data architecture provides flexibility for future analytics needs.
Greater flexibility and scalability
An integrated platform makes it easier to test and deploy new capabilities.
APIs and open standards support simple expansion of integrated ecosystem.
Component upgrades or additions don't require overhauling entire systems.
Cost savings
Preventing standalone systems avoids redundancies and unnecessary spend.
Existing infrastructure can be repurposed versus replaced as part of upgrades.
Ongoing maintenance, training and licensing costs are reduced through consolidation.
Improved incident response
Embedded connections between access control, video, forensics and alerts enable fast coordinated response.
Enterprise-wide interoperability ensures no threat or breach falls between the cracks.
Integrating security systems amplifies their effectiveness and extends their value by enabling technologies to work together seamlessly.
Next Steps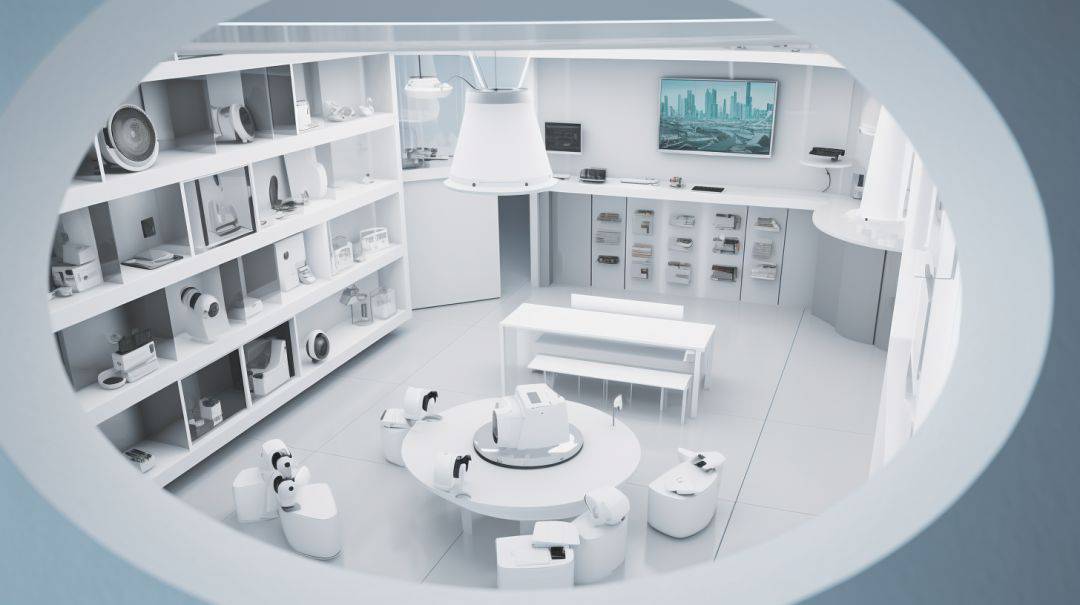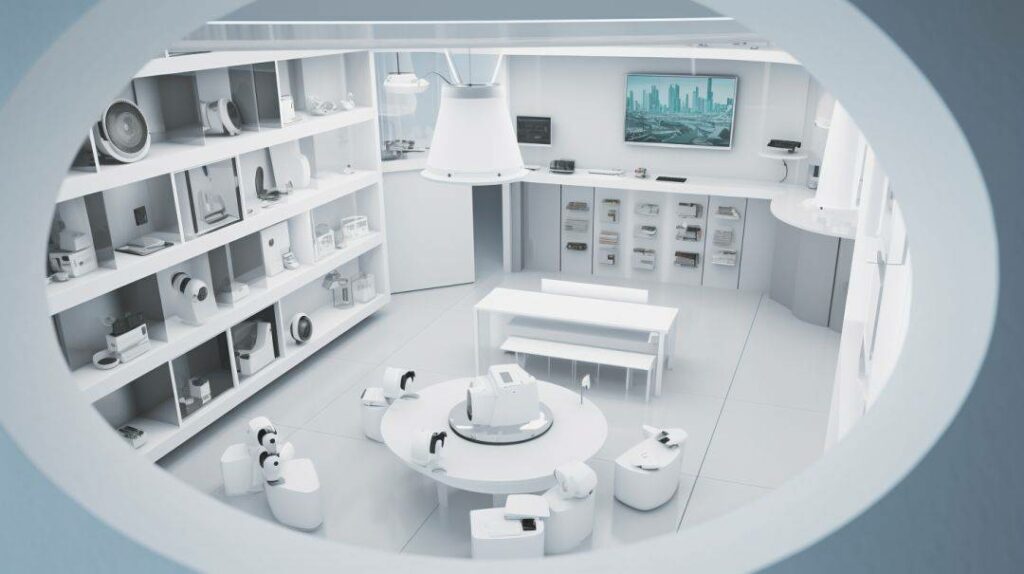 Once you've evaluated your current security setup and integration opportunities, it's time to take action upgrading your systems:
Choosing the right security solutions to add
Select technologies that address your highest priority gaps and risks.
Ensure any new systems complement your existing infrastructure.
Leverage solutions that integrate out of the box through open standards.
Setting up two-way integration
Enable older systems to work with new ones and vice versa for robust connectivity.
Build in APIs and data flows for centralized monitoring and control.
Appoint cross-functional teams to manage integrations between physical and IT systems.
Receiving proposed findings from security integrators
Have certified security professionals assess your environment and integration goals.
Review their recommendations on optimal upgrade pathways.
Get quotes for recommended options covering costs, risks and benefits.
Creating a multi-phase integration roadmap
Don't try to overhaul everything at once. Take an incremental approach.
Identify quick wins to build momentum as well as longer-term priorities.
Schedule in testing, training and go-live milestones for each phase.
Budgeting for change management and adoption
Factor in resources to help staff adapt to workflow changes from upgrades.
Provide ongoing training and support to drive integration adoption.
Monitor usage and feedback to refine the solution over time.
With careful planning and review of expert recommendations, you can craft an integration approach that upgraded security capabilities while optimizing existing infrastructure investments.
Tips for a Smooth Transition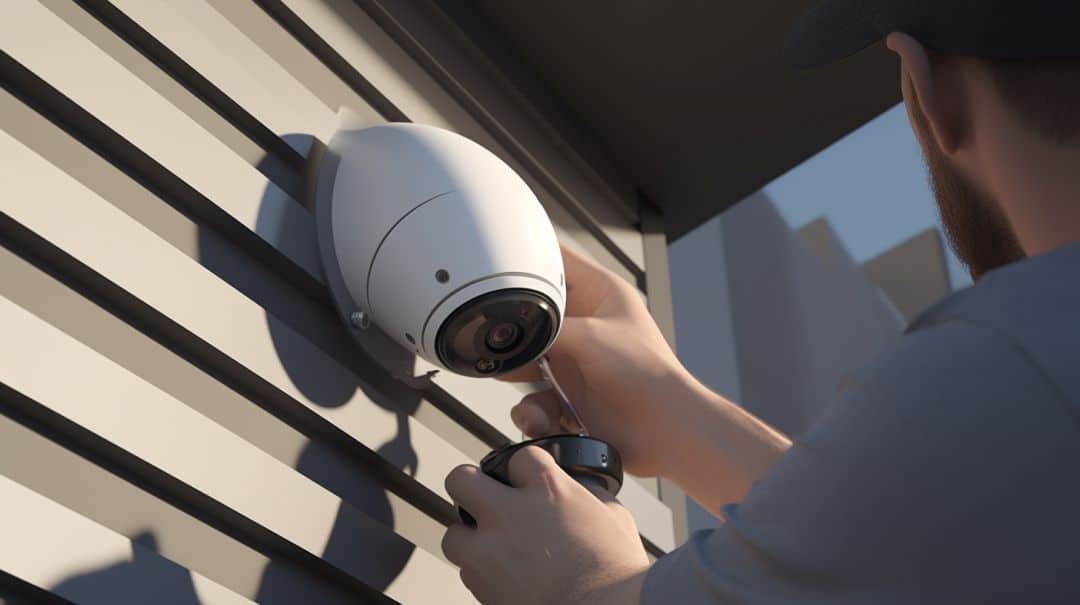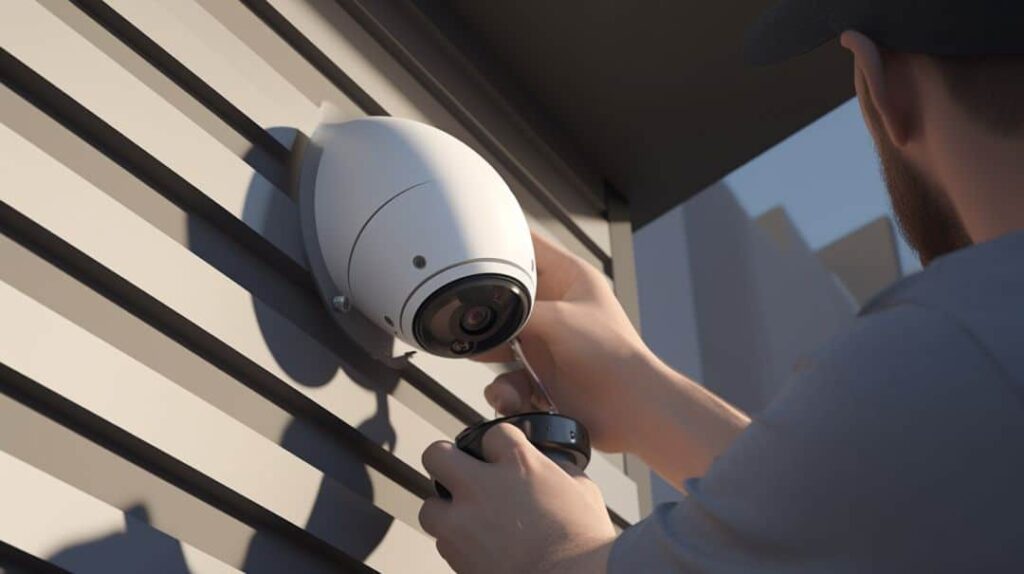 When upgrading your security, a well-managed transition ensures success. Here are tips:
Communicating changes proactively with stakeholders
Early, frequent communication gets people onboard. Review new components, integrated workflows, and training plans with transparency. Listen to concerns and address them.
Providing comprehensive training on new technologies
Hands-on training accelerates adoption of new integrated systems. Break training into manageable modules focused on day-to-day usage. Have experts on hand to answer questions.
Starting with a pilot before company-wide rollout
Piloting with a small group allows working out issues before broad implementation. Gather feedback to improve training and messaging for the full rollout.
Rolling out upgrades in phases
A phased rollout allows refinements between phases. Prioritize high-impact upgrades first. Schedule testing and go-lives for each phase.
Conducting regular maintenance and incremental upgrades
Continue regular maintenance, patches, and minor version upgrades. This ensures ongoing health of integrated systems. Add functionality gradually over time to avoid disruption.
Leveraging external expertise as needed
Third-party integrators provide experience upgrading and integrating security systems. If gaps exist internally, leverage outside specialists for project management, technical configuration, and training.
With proper planning and support, your upgraded security platform will transform capabilities while minimizing disruption during the transition. Reach out to Jefferson Security Systems for a free consultation on upgrading your integrated security.
Customer Testimonials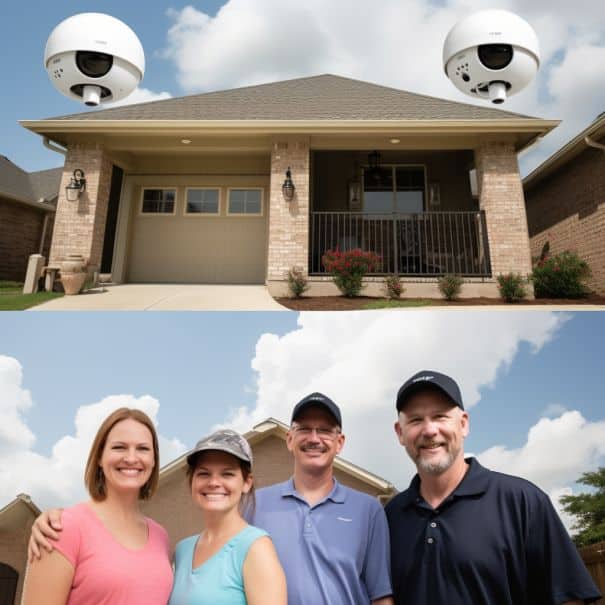 Don't just take our word for it. Here's what real customers have to say about upgrading their security system with Jefferson Security:
"We wanted to upgrade our dated business security system but didn't want to replace everything. Jefferson Security helped us integrate new cameras and sensors with our existing equipment. The improved visibility and remote access have already helped us respond to incidents faster."
John S., Financial Services Company CEO
"As our company grew, our old home security system just didn't cut it anymore. Jefferson Security designed a cost-effective plan to add modern features like facial recognition cameras and motion sensors while still using our current control panel. The integrated solution provides much better protection."
Sarah R., Homeowner
"As a school administrator, improving our security technology was a top priority. Jefferson Security provided a customized integration roadmap to enhance video coverage, access control, and mass notification capabilities across our campus. The project was on time and budget. It's providing the level of security our students deserve."
James K., School District Superintendent
"We wanted to be proactive upgrading security at our warehouses. Jefferson Security integrated new wireless cameras and sensory systems with our legacy wired infrastructure. The improved visibility deters theft while the scalability ensures we can expand protection easily as the business grows."
Allison V., Distribution Company Manager
Jefferson Security proudly services customers throughout Philadelphia and surrounding areas. Contact us today for help assessing your environment and creating a customized integration plan to enhance security capabilities while optimizing previous investments.
Conclusion and Final Thoughts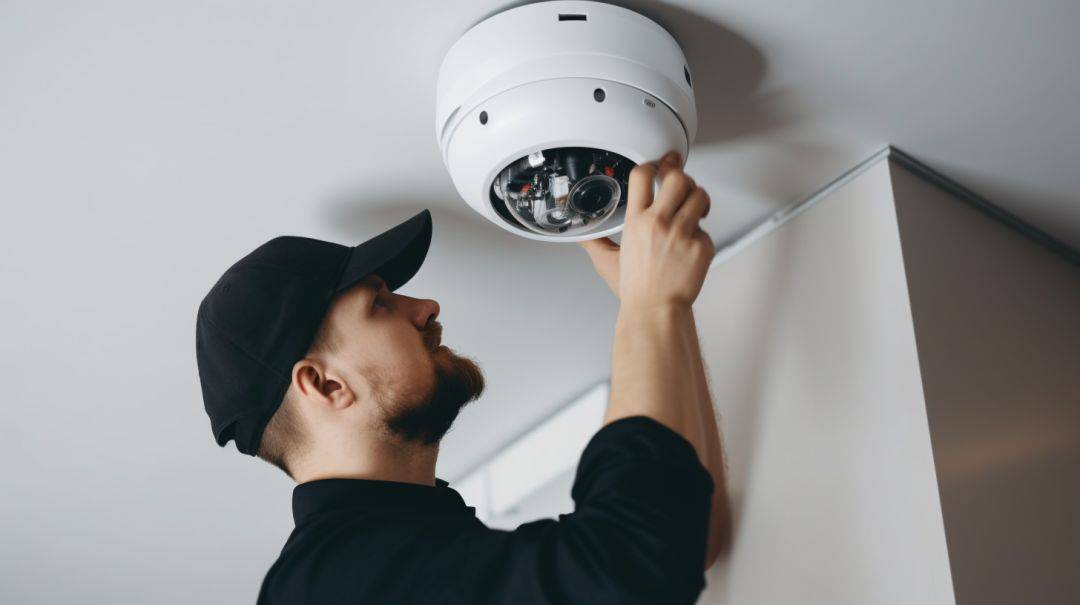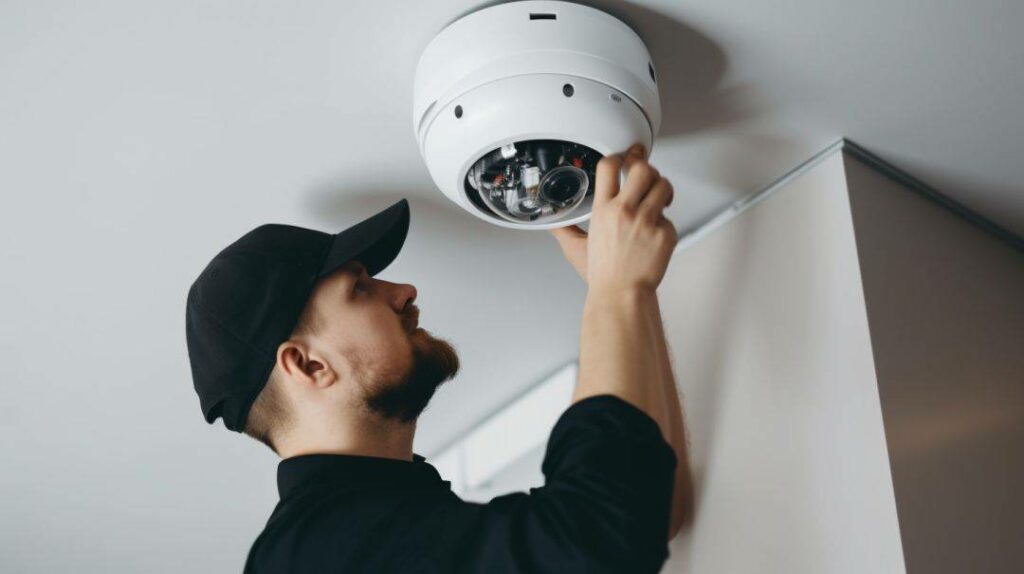 Upgrading and integrating your current home or business security system with modern technology may seem daunting. But following the guidance in this article will ensure you can enhance capabilities and close gaps cost-effectively.
The key is taking a methodical approach:
Thoroughly assess your existing system to reveal current vulnerabilities and integration opportunities.
Research upgrade options that address your highest priority needs first while working with what you already have.
Develop a phased integration roadmap focused on quick wins first then longer term enhancements.
Select solutions using open standards that can unify new and old elements into a centralized, holistic system.
Leverage trusted integration experts like Jefferson Security Systems to advise the best technologies and approach for your unique environment and objectives.
Proactively communicate changes to stakeholders and provide comprehensive training for smooth adoption.
Start with a pilot, then incrementally roll out upgrades in manageable stages.
Conduct regular maintenance, training, and incremental upgrades for continuous improvement.
While integrating disparate security technologies can get complex, the benefits for your protection and peace of mind are immense:
Improved capabilities to deter, detect and respond to threats
More flexibility and cost-efficiency versus rip-and-replace
Enhanced insight through integrated data and analytics
Increased reliability from consolidated systems
Simplified interfaces and workflows to maximize adoption
Scalability to add emerging technologies easily over time
Don't leave gaps in your security. But also don't throw away previous investments. With expertise and planning, you can have the best of both worlds.
Jefferson Security Systems has helped hundreds of residential and commercial customers integrate the old with the new. Contact us for a free consultation and proposal to enhance your protection. Invest wisely for maximum security now and in the future.
FAQs
What are the benefits of upgrading my old security system?
Upgrading an outdated security system provides many important benefits. You can address gaps in coverage, add new capabilities like remote mobile access and automation, improve reliability of aging components, and enable integration with modern solutions. This enhances your protection without requiring a costly full replacement.
Does new equipment need to replace my existing security infrastructure?
Not necessarily. With proper integration, you can often upgrade components of your legacy system while still using key parts like sensors, wiring and control panels. The key is finding the right balance between new and old to meet your needs. A hybrid approach prevents waste and saves on installation costs.
How much does a typical security system upgrade cost?
Costs vary considerably based on the elements upgraded and extent of integration needed. Minor upgrades like adding cameras or a modern control panel board could range from $500 to $2,000. Larger scope upgrades integrating multiple new systems may cost between $5,000 to $10,000. Have an expert assess your needs and environment to provide accurate pricing.
What features should I prioritize when upgrading my security?
Focus first on addressing any major gaps like lack of perimeter sensors on vulnerable entry points or inadequate camera coverage of high risk areas. Also prioritize adding remote connectivity and mobility, integration with other systems, and automation capabilities to maximize efficiency. Start with the most pressing issues.
Will upgrading my security system be disruptive?
Upgrades can be done incrementally to minimize disruption. Install new components alongside existing ones, then phase out legacy gear over time. With proper change management like staff training and transition planning, an upgrade enhances capabilities without interrupting ongoing operations and monitoring. Any disruptions are temporary and outweighed by the security benefits.