Home security systems use integrated sensors, cameras, and smart monitoring capabilities to protect what matters most – your home and family. But how do these systems actually work to deter intruders and keep your property secure?
In this comprehensive guide, we'll explore the inner workings of modern home security systems. We'll look at how the various components like motion detectors, surveillance cameras, and alarm panels function together as a cohesive system.
By the end, you'll understand exactly how the latest home security technologies detect threats and prevent break-ins. You'll also learn about video monitoring, remote access, and smart home integration.
Let's dive in and demystify home security systems!
Key Components of a Home Security System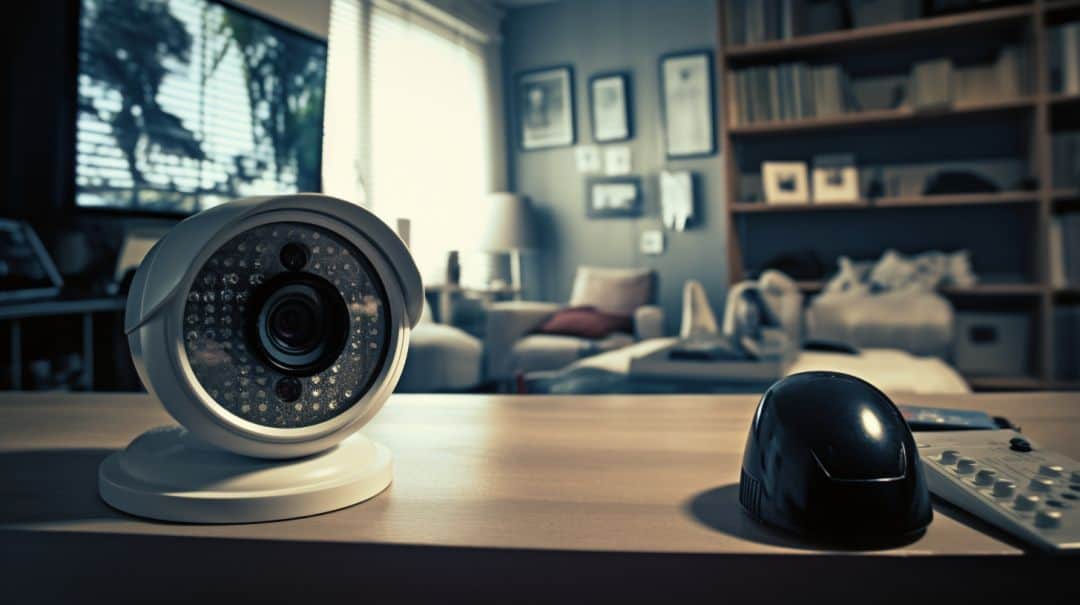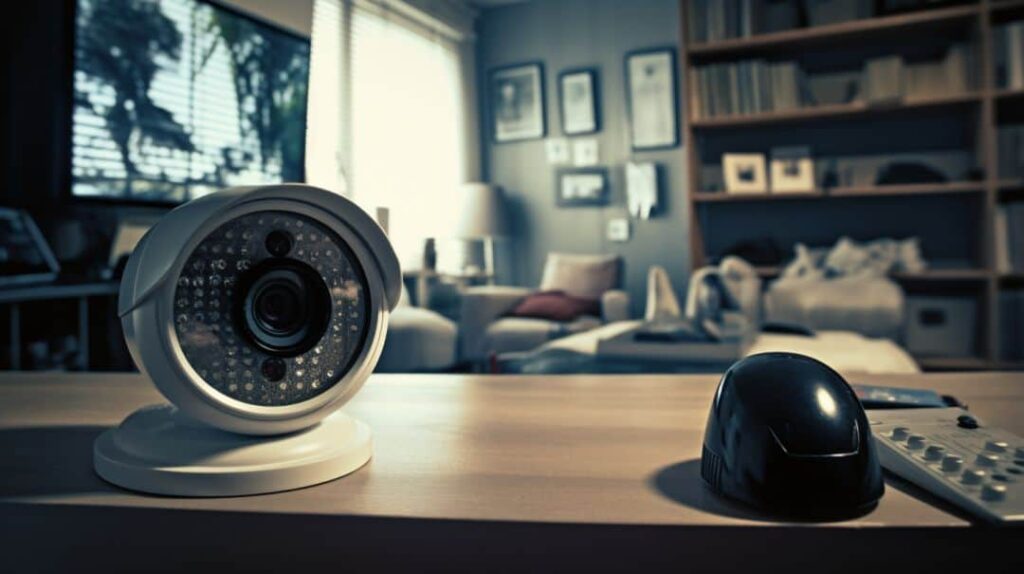 Home security systems are made up of various sensors, alarms, and cameras strategically positioned inside and around a home. Main components found in most systems include:
Security System Panel
The central control panel connects all security devices and coordinates monitoring activity. Control panels can be accessed via integrated touchpads or separate wireless keypads. From the panel, you can arm/disarm sensors, program modes, and control connected devices.
Door and Window Contact Sensors
Door and window sensors detect and monitor openings and closings. Sensors consist of two parts – a sensor and a magnet. When mounted properly on entry points, the two components form an invisible beam. If the door or window is opened, breaking the beam path triggers the alarm system.
Motion Sensors
Motion detectors like passive infrared, ultrasonic, and microwave sensors detect movement within a protected area. The control panel is notified when motion is detected and will trigger alarms if the system is armed. Motion sensors help capture unauthorized activity.
Security and Surveillance Cameras
Surveillance cameras provide video monitoring and recording inside and around the exterior of home. Live and recorded footage provides visual verification of any activity on the property. HD cameras allow identifying faces and important details.
Environmental Sensors
Environmental sensors monitor for potential dangers like high carbon monoxide levels, smoke/fire, extreme temperature changes, moisture, and flooding. Alerts are triggered on the control panel and emergency responders will be notified if environmental threats arise on the property.
Panic Buttons
Panic buttons allow users to manually trigger the alarm system in the event of an emergency. When pressed, panic buttons will sound all sirens and immediately contact emergency responders.
Home Automation Modules
Many modern security systems can integrate with smart home platforms and standards like Z-Wave. This enables conveniences like voice controlling your system and smart actions like automated lighting when entryways are opened.
These main security components work together to detect intrusions and trigger appropriate alarm responses. Well-designed systems strategically combine sensors, alarms, cameras, and integrations to provide comprehensive monitoring and protection.
How Security Systems Detect Intruders and Trigger Alarm Responses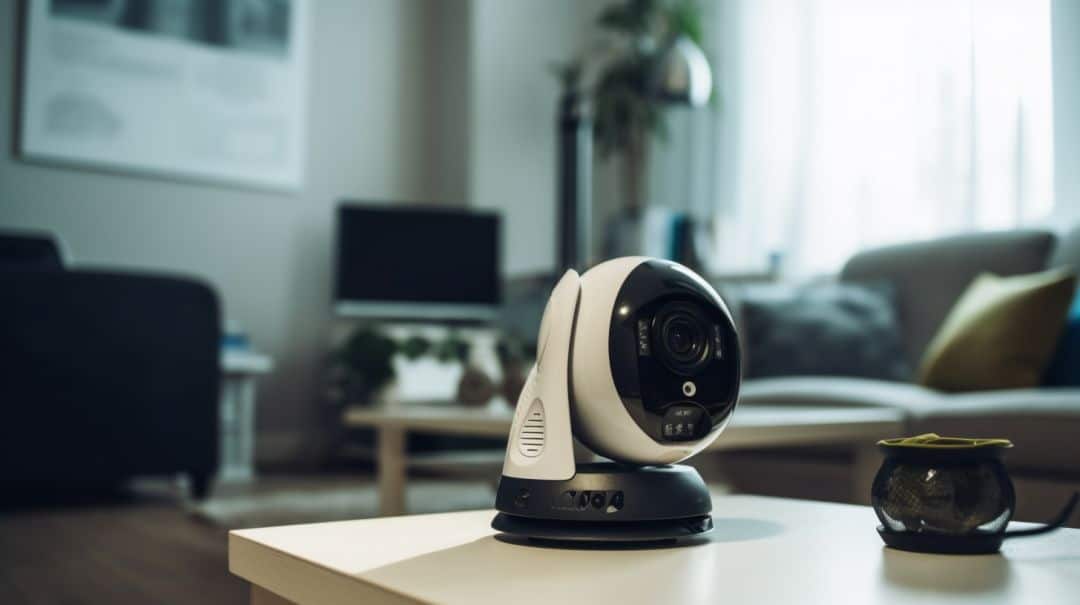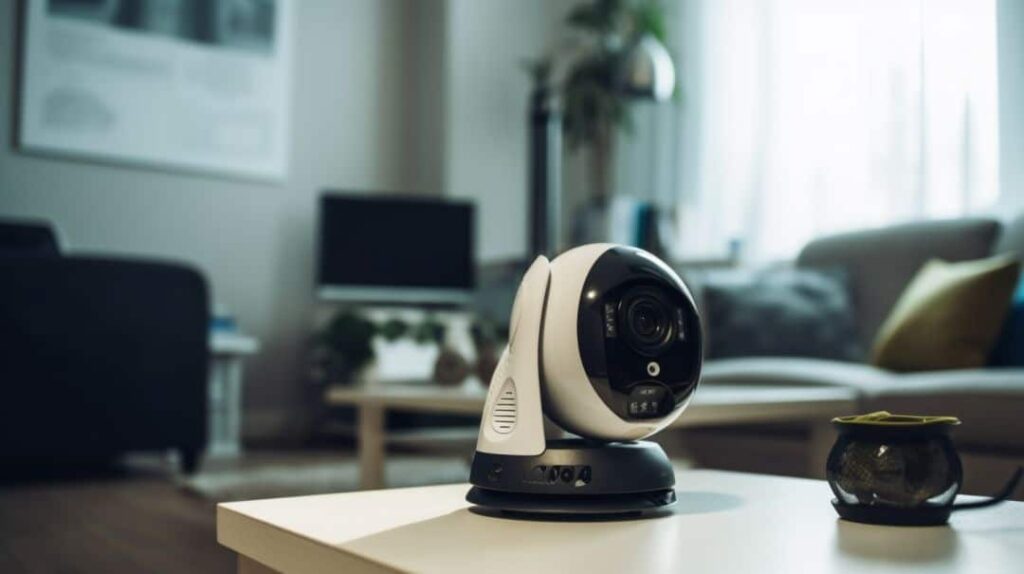 When your home security system is properly armed, how does it actually monitor your home and detect unauthorized entry or activity?
Here is the general intruder detection sequence:
You arm the security system using the control panel, mobile app, or wireless key fob.
Arming the system activates and powers all included security sensors and detectors.
Entry point sensors on doors and windows are monitored for openings which break their invisible beam paths.
If a protected entry point is opened, such as a door or window, while the system is armed, the control panel is immediately notified.
The system then triggers the audible alarm siren throughout your home. This helps scare away intruders.
Emergency alerts are sent instantly to your smartphone and monitoring company if professionally monitored.
Integrated surveillance cameras will also start recording footage when sensors are triggered.
Motion sensors detect movement within protected spaces and trigger sirens and notifications.
Environmental sensors continually monitor for fire, carbon monoxide, flooding, etc. Your security system acts as an always-active complete home monitoring solution.
Strategically combining and configuring sensors, alarms, cameras, and environmental detectors provides 24/7 monitoring against intrusions and threats for a protected property. Visible outdoor cameras and warning signage also help deter potential burglars.
Video Monitoring and Surveillance Capabilities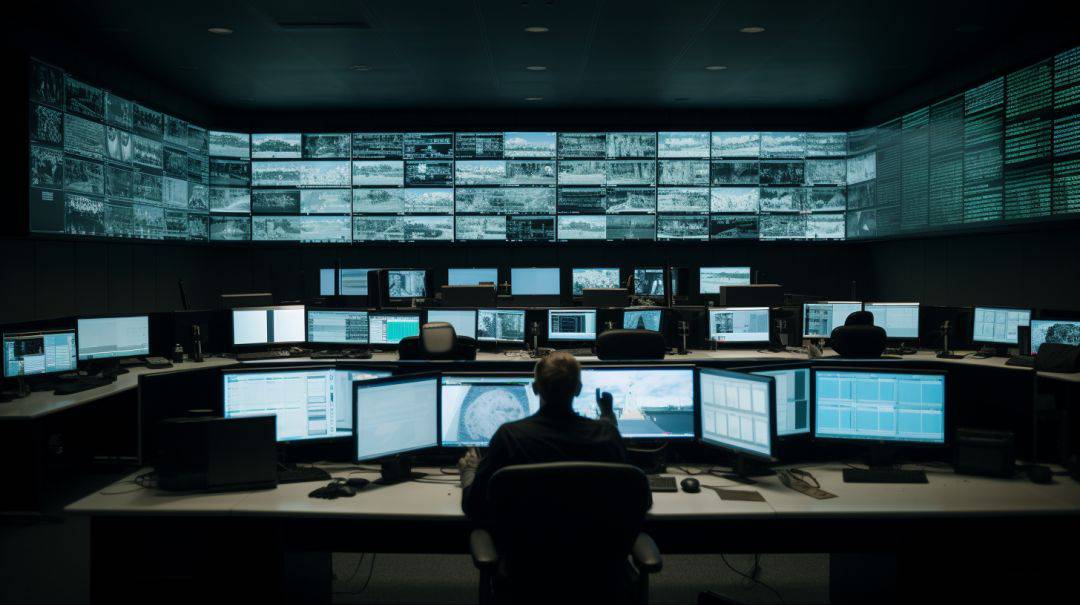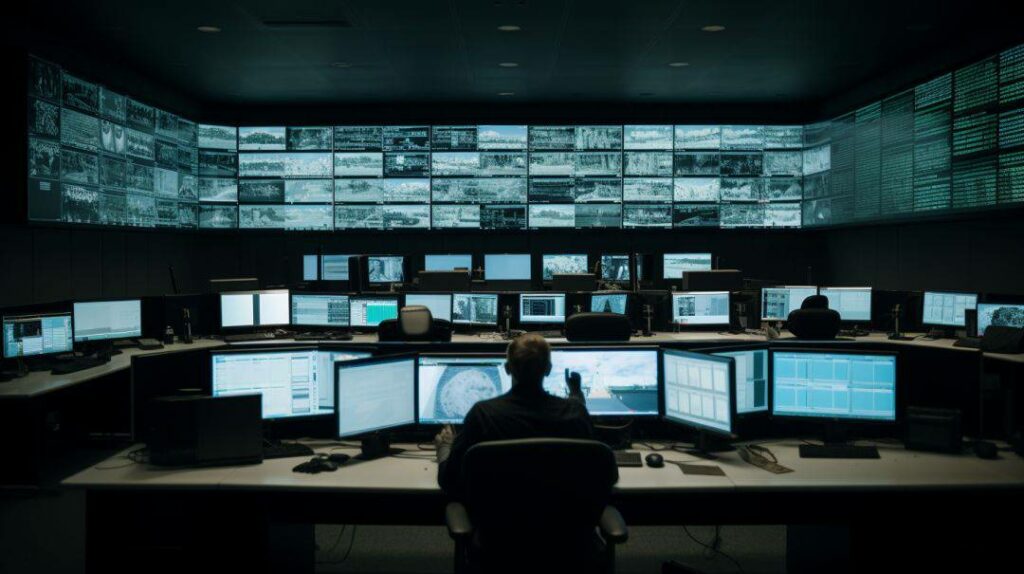 While alarm systems focus on perimeter protection, video security cameras also provide invaluable interior and exterior monitoring:
High-resolution security camera recordings document real-time activity on the property in detail. Footage provides visual verification of events.
If an incident occurs, captured footage can assist police investigations by providing photographic evidence. It can help identify and convict perpetrators.
Intruders are deterred from targeting properties knowing their actions are being recorded on video surveillance cameras around the premises.
Homeowners can conveniently check live feeds and recordings using mobile apps for added peace of mind when away. Playback search makes reviewing footage easy.
Smart motion detection features minimize false alerts by using algorithms to differentiate between true human motion and other movement like trees blowing. Verified intrusion alerts are triggered when people are detected.
Advanced video analytics uses AI to recognize faces, vehicles, animals, and other subjects in footage. Customized activity alerts are possible.
Night vision capability on cameras allows continuous monitoring even in total darkness thanks to infrared LED illumination.
Properly positioning security cameras to complement alarm systems provides 24/7 video monitoring and recording. High-resolution footage enables facial recognition and capture of identifiable details to assist investigations.
Integrating With Smart Home Platforms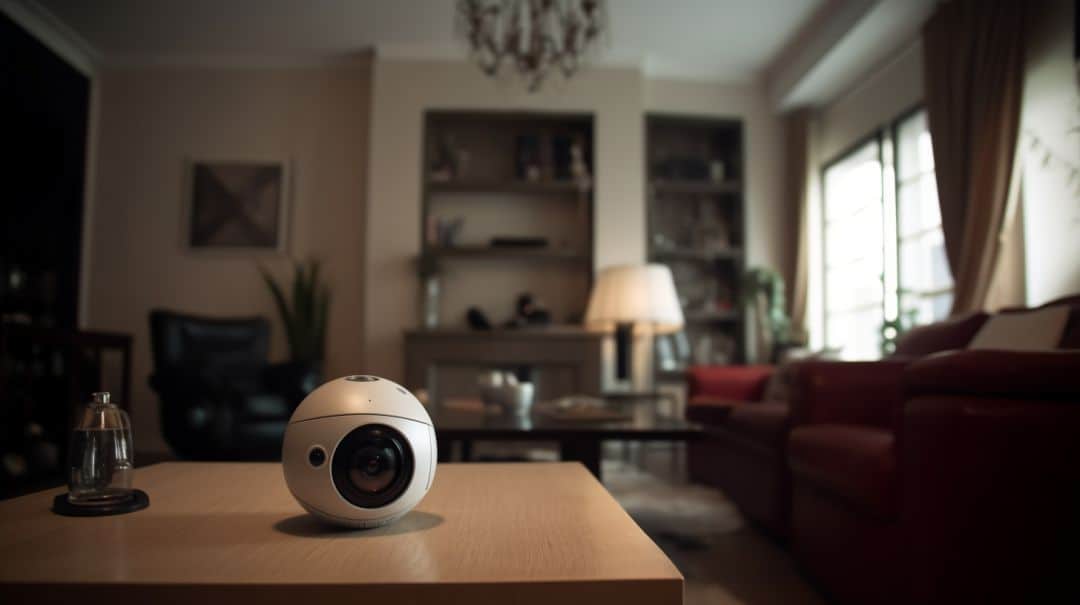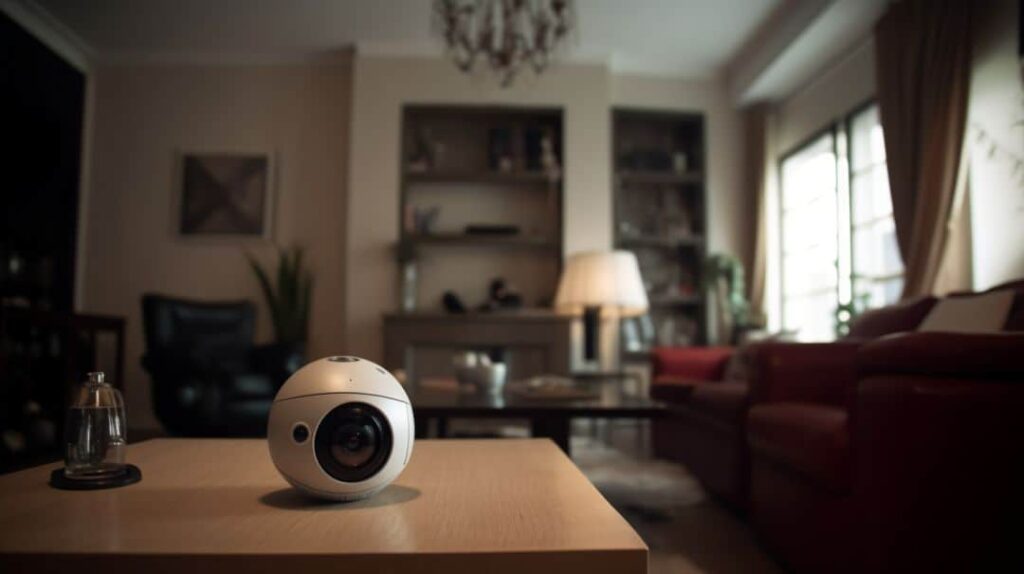 Many modern home security systems can be incorporated into larger smart home ecosystems for enhanced functionality:
Popular platforms like Amazon Alexa, Google Assistant, Apple HomeKit, and IFTTT allow handy voice control of your security system, cameras, and other smart devices.
Smart door locks with keypad and fingerprint access control seamlessly integrate with security systems for streamlined entry monitoring.
Video doorbell cameras add security while enabling home automation interactions with visitors. Live feeds can be viewed on smartphones and TVs.
Smoke, carbon monoxide, flood, and other sensors trigger automated safety responses like turning on lights, unlocking doors, adjusting thermostat and HVAC settings, etc.
Motion detection can activate lights, robots vacuums, or other actions through home automation hubs like SmartThings when activity is detected during armed modes.
Geofencing unlocks the door when you arrive home. The system is automatically armed when everyone leaves based on connected cell phones.
Incorporating home security monitoring into a broader smart home system enhances protection while also adding convenience through automation and remote access. Controlling your home's security is easier than ever.
Remote Access Capabilities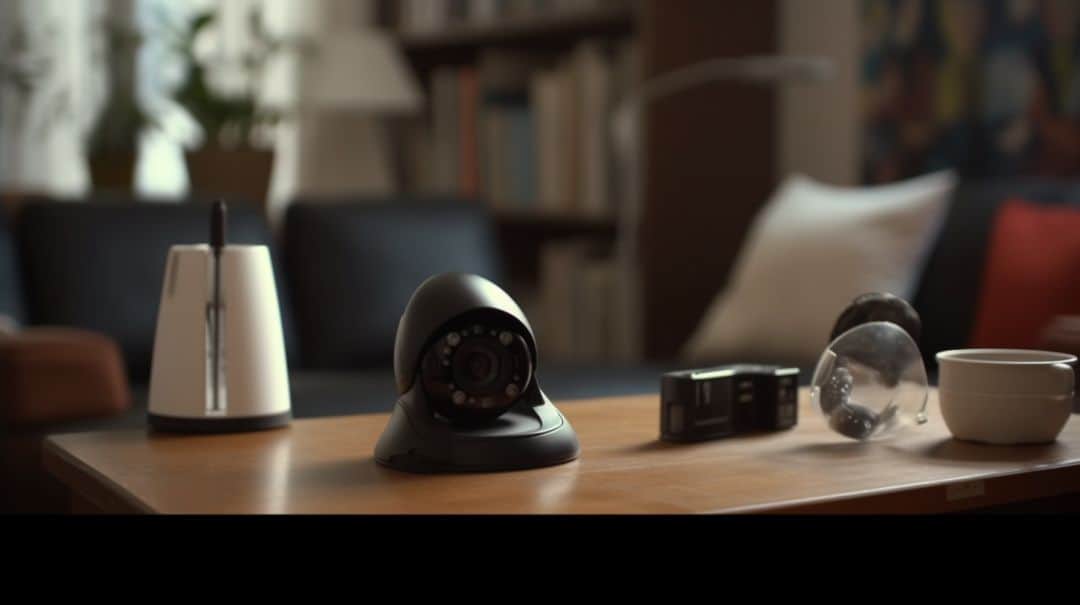 Thanks to modern connectivity and apps, home security systems can now be conveniently accessed and managed from anywhere:
Arming, disarming, configuring sensors, and making adjustments to your system can be done from a smartphone app, even when away from home.
Push notifications enable real-time alerts to be sent to your phone whenever alarms are triggered or activity is detected by sensors.
Live video streaming from integrated security cameras can be viewed on mobile apps. Recorded clips are accessible online via the cloud.
Web and mobile apps allow safe virtual access for other household members like children and grandparents whose phones can be connected.
Remote tech support is available from professional monitoring companies who can remotely access your system to troubleshoot issues and make adjustments through the app.
Checking system status, sensor history, and camera feeds any time provides peace of mind that your home remains protected even while on vacation or a business trip.
Easy DIY remote system access through mobile and web apps provides homeowners with greater flexibility and awareness regarding their home's security from anywhere worldwide. Reliable connectivity makes remote monitoring and control possible.
Monitored Security Systems vs DIY Self-Monitoring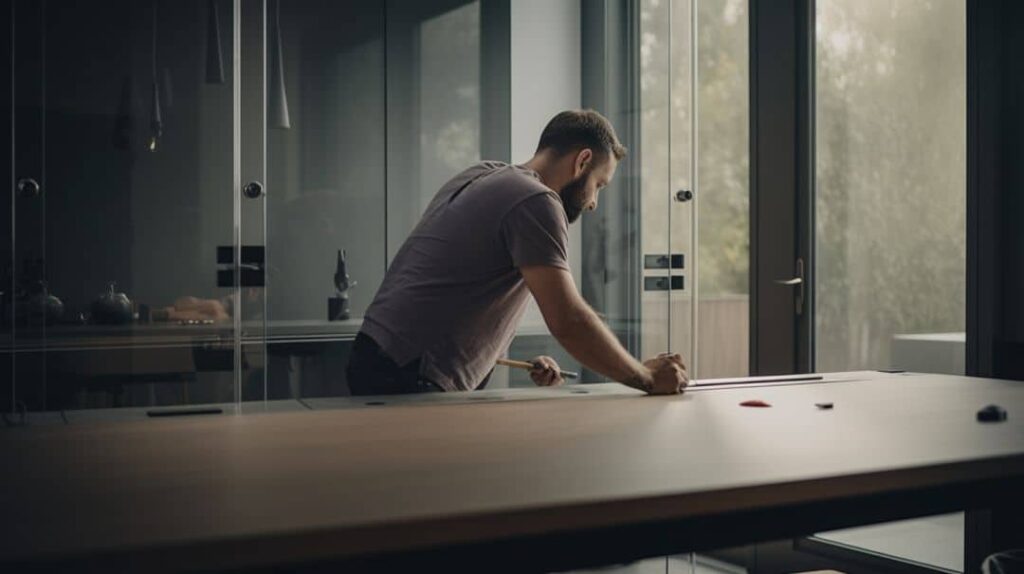 When researching home security systems, you'll encounter two main options:
Professionally monitored security – These systems are installed and supported by third-party security companies that monitor your home 24/7 year-round. They contact police and emergency responders on your behalf whenever alarms are triggered. Monthly monitoring fees apply.
DIY self-monitored security – Self-installed systems with optional monitoring where the homeowner purchases equipment upfront and can install components themselves without ongoing fees. DIY systems are controlled through apps and require self-monitoring.
Professionally monitored security offers experienced rapid response and oversight but costs more in regular monitoring fees. DIY systems empower homeowners with direct monitoring and control without any mandatory monthly costs but require diligent self-monitoring.
Evaluate your security needs and budget to decide which approach works best for your household's home protection. Many providers offer both professional and DIY packages.
Why Invest in a Home Security System?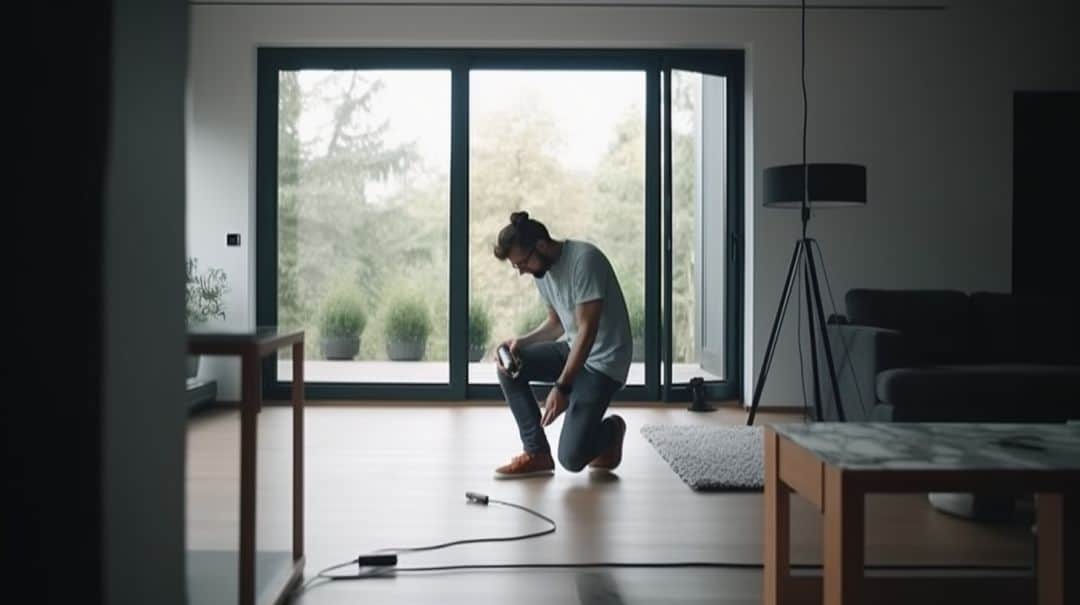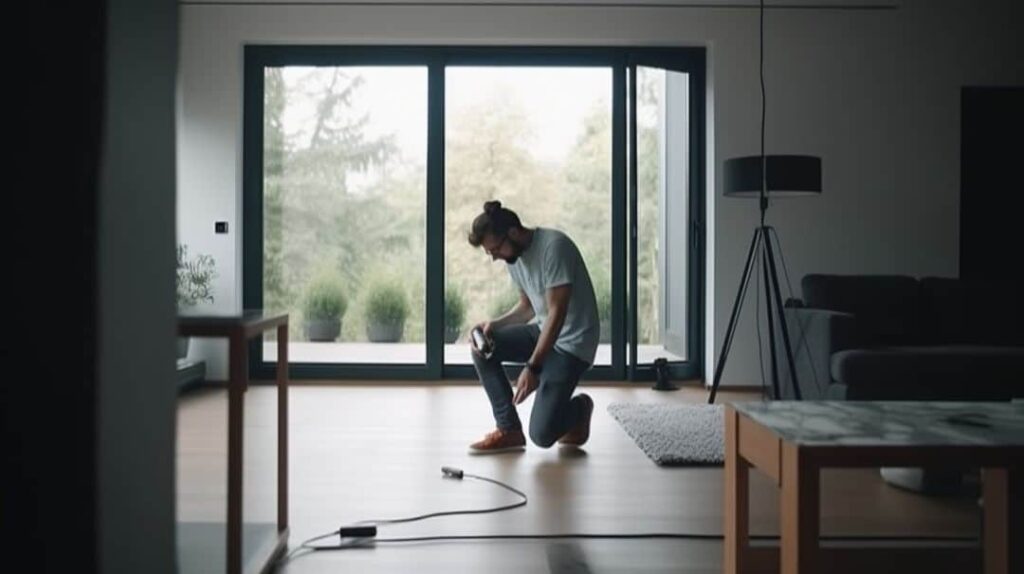 Well-designed home security systems provide numerous valuable benefits:
Sophisticated modern systems can detect and deter over 99% of break-in attempts based on comprehensive industry field data.
Optional professional 24/7 monitoring is available from trained security personnel who can dispatch emergency responders when your alarm is triggered.
Mobile apps enable real-time notifications to alert you immediately of alarms and detected activity at your property even while away.
Surveillance camera footage provides recorded video evidence that aids police investigations and can help convict perpetrators of crimes on your property.
Smart home integrations like voice controls, lighting automation, and GPS tracking enhance safety, security, and convenience through home automation.
Fortifying your home with an end-to-end monitoring solution deters opportunistic property crimes and provides invaluable 24/7 peace of mind.
DIY installation options through reputable providers help avoid the traditionally high upfront equipment purchase and labor costs associated with home security systems.
Remote system access enables arming, disarming, and managing your home's security from anywhere in the world via your smartphone or tablet.
Given the powerful protective capabilities modern smart home security systems offer, investing in one pays dividends when it comes to keeping your family, possessions, and propery safe and secure around the clock.
Professional Installation vs DIY Security System Setups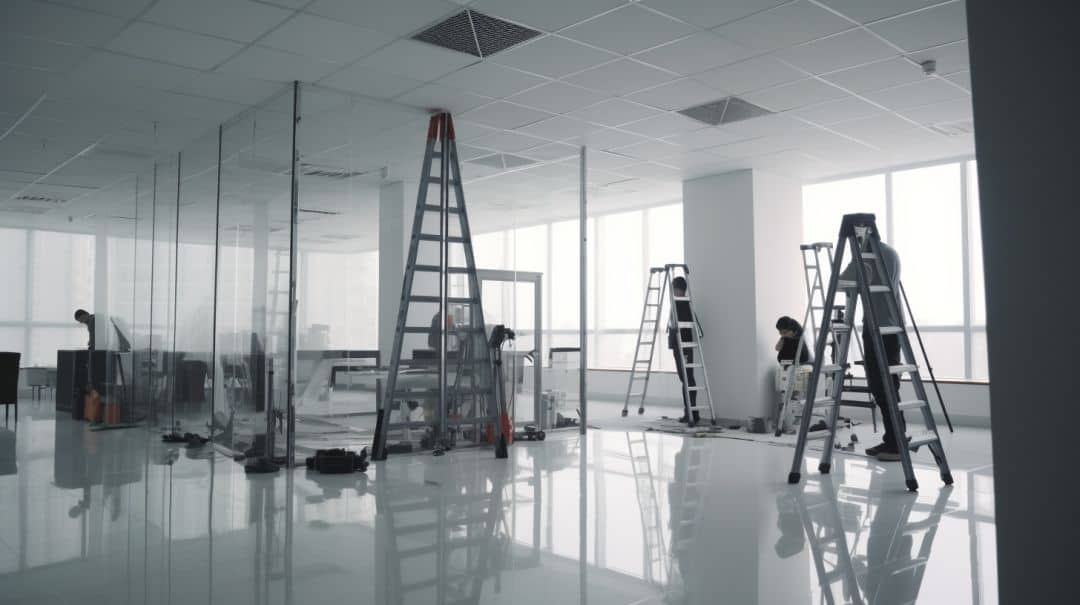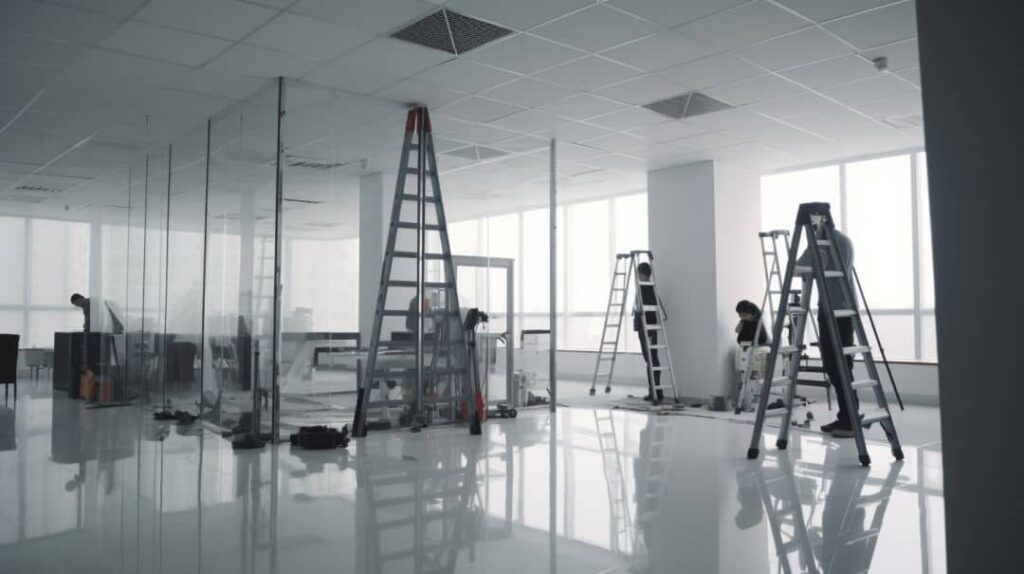 When installing a home security system, a choice to make is whether to use professional installation or take the DIY approach:
Professional installation through a trusted security company ensures proper positioning and setup of all system components like sensors, cameras, and the control panel. Benefits include:
A full in-home security assessment by technicians to identify vulnerabilities and recommend customized camera and sensor placements.
More secure hardwired camera connections with clean hidden wiring routed through walls and ceilings.
Expert programming guidance and system activation assistance from the installing security specialist.
Access to technical support and maintenance services to troubleshoot problems.
DIY self-installation appeals to homeowners who are more budget-conscious or prefer having full control customizing their system:
Avoid paying professional installation, activation, and labor costs which can add hundreds of dollars.
Carefully select your own components that best suit your family's needs.
Flexibly reposition or add sensors, cameras, and components anytime without needing to schedule technicians.
No long-term contracts – cancel or switch monitoring services anytime without early termination fees.
Whichever installation method you choose, following best practices helps maximize system performance. Take time to understand detection zones, camera coverage areas, and contact sensor positioning as you complete installation.
Summary: Key Takeaways About Home Security Systems
Home security systems deter crime and detect intrusions using integrated sensors, alarms, and cameras positioned inside and around a home's perimeter.
Door and window contact sensors monitor entry points while motion detectors capture movement in protected interior spaces and trigger alarms.
When the system is armed, opening doors/windows or detecting motion activates loud audible alarms to scare away intruders and alert homeowners.
Surveillance cameras provide live and recorded video documenting real-time activity on the property from multiple angles.
Smart home platforms like Alexa, Google Home, and Apple HomeKit allow convenient voice control of security systems and connected cameras.
Mobile and web apps enable remote system control and real-time activity notifications from anywhere in the world.
Both professionally installed and monitored systems and DIY self-installed security systems have unique advantages.
Investing in home security provides reliable 24/7 protection, video evidence if needed, and tremendous peace of mind protecting your family and possessions.
We hope this guide gave you a helpful overview explaining how modern home security systems work and how they protect homes using the latest technologies. Please share any additional questions in the comments below!
FAQs
What is the main control panel used for in a home security system?
The central control panel acts as the hub connecting all security sensors, cameras, and components. It coordinates monitoring, sounds alarms, sends alerts, and allows arming/disarming of the system. Control panels can be accessed via touchpads, keypads, or apps.
How are door and window sensors triggered in a home security system?
Door and window sensors consist of two parts mounted on entry points. One part transmits an invisible infrared beam to the other across the opening. If the door or window is opened, breaking the beam path, the control panel is notified which triggers the alarm system to activate.
Can you have a home security system without a monthly fee?
Yes, DIY home security systems are available that do not require an ongoing monthly fee. You purchase equipment upfront and can install the system yourself without needing professional monitoring. Systems are controlled through mobile apps and require self-monitoring.
What are the benefits of professional monitoring?
Professionally monitored security systems provide 24/7 live monitoring by an alarm company. If an alarm is triggered, they will dispatch emergency services on your behalf. Monthly fees pay for emergency response coordination and expert oversight.
Can you set up cameras without an actual security system?
Yes, you can install standalone security cameras without needing a full alarm system. Self-contained wireless cameras can operate independently while allowing you to view live feeds remotely. Lacking sensors and an alarm panel, standalone cameras alone provide limited security.