If you're new to video surveillance systems, this comprehensive guide covers everything you need to know about security cameras and professional installation services. We'll explore common camera types, key features, installation best practices, and recommendations for building an effective system.
Our security camera experts at Jefferson Security Cameras have over 20 years of experience designing, installing, and supporting video surveillance solutions in the region. We created this guide to help educate both residential and business owners on how modern security cameras can protect your home, family, and livelihood.
This in-depth security camera guide will teach you about:
Modern security camera types like IP cameras, domes, bullets, etc.
Important features like high resolution, night vision, wireless options
Differences between indoor vs. outdoor camera models
Placement tips for optimal camera coverage
Hardwired PoE vs wireless security cameras
Local NVR recording vs cloud-based storage
Estimating the number of cameras needed
Why professional installation is recommended
Best practices for DIY security camera projects
How expanded systems can integrate access control
Legal considerations when installing cameras
Let's dive in and explore everything about modern video surveillance and professional security services!
Security Camera Types Explained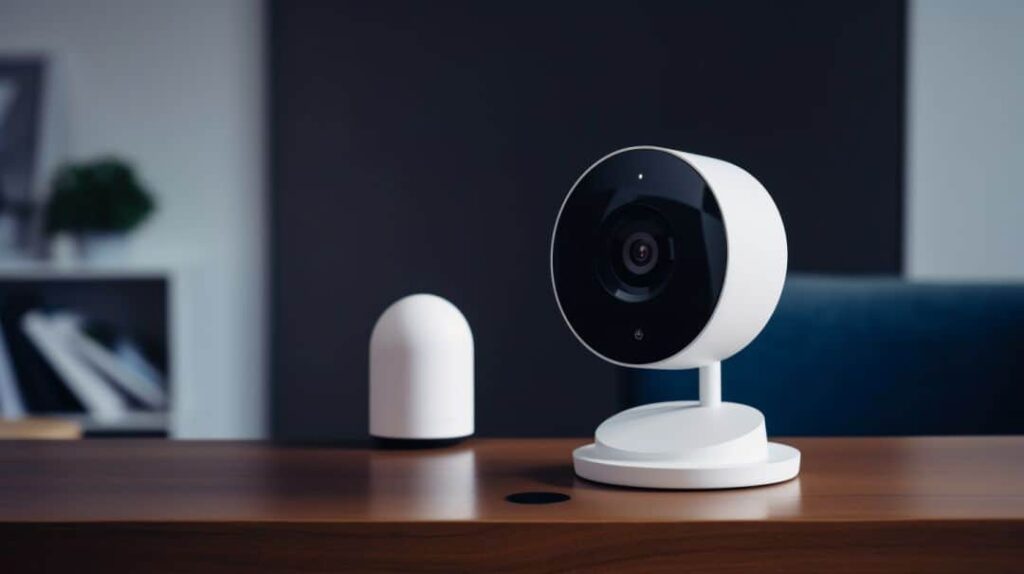 Many physical designs and forms exist for security cameras, each better suited for certain applications and areas. By learning the latest camera styles and forms, you can make the best choice for your needs.
Bullet Cameras
Bullet cameras feature a long, tubular cylinder shape housing. A bullet-style casing protects the camera lens and internal components while keeping a fairly discreet profile when wall mounted. These cameras provide versatile indoor/outdoor use with excellent image quality and range. The fixed lens angle may require multiple cameras for full 180-degree area coverage.
Dome Cameras
As the name suggests, dome cameras have a spherical dome casing that houses the camera and lens. The dome shape makes these cameras very discreet and vandal-proof. Most indoor security cameras feature a dome design. Outdoor models with tinted domes blend into ceilings well. The rounded casing can create a fishbowl effect limiting field of view.
PTZ Cameras
PTZ stands for pan, tilt, zoom. These cameras can remotely pan 360° to monitor a wide area. They also tilt and utilize optical zoom lenses to focus on details in the view. PTZ cameras are ideal for watching large indoor and outdoor spaces with a single unit. The ability to track moving objects is useful for following people or vehicles.
Cube Cameras
Cube cameras have a compact cube-shaped housing typically mounted on ceilings. They offer discreet surveillance for smaller interior spaces like hallways, entryways, elevators, and storage rooms. These mini cube cameras can have fixed or pan/tilt functionality.
As the name implies, hidden cameras are designed to be inconspicuous and blend into surroundings. These ultra-discreet cameras come in everyday items like clocks, smoke detectors, and books. Hidden cameras should only be used ethically and legally after disclosing their presence.
Video Doorbell Cameras
Video doorbells feature a camera, motion sensor, doorbell button, and speaker/mic built into a single exterior unit. When visitors approach, you receive mobile alerts and can see and speak with them through the apps. Doorbell cameras improve security while adding convenience.
Outdoor Cameras
Outdoor security cameras are designed to withstand the elements while delivering crystal clear surveillance footage. Look for weatherproof IP66 rated housing and operating temperatures down to at least -20°F. Night vision, wide field of view, and vandal resistance are also key outdoor camera features.
Wireless Security Cameras
Wireless security cameras utilize WiFi connectivity so no wiring is required. Battery powered options provide flexible and quick positioning. But wireless cameras have lower resolution potential than wired models. Hardwired PoE cameras minimize interference and maximize security.
Evaluate which camera styles best suit your intended mounting locations and performance goals. You may want several different camera types to cover all areas.
Why Professional Installation Is Recommended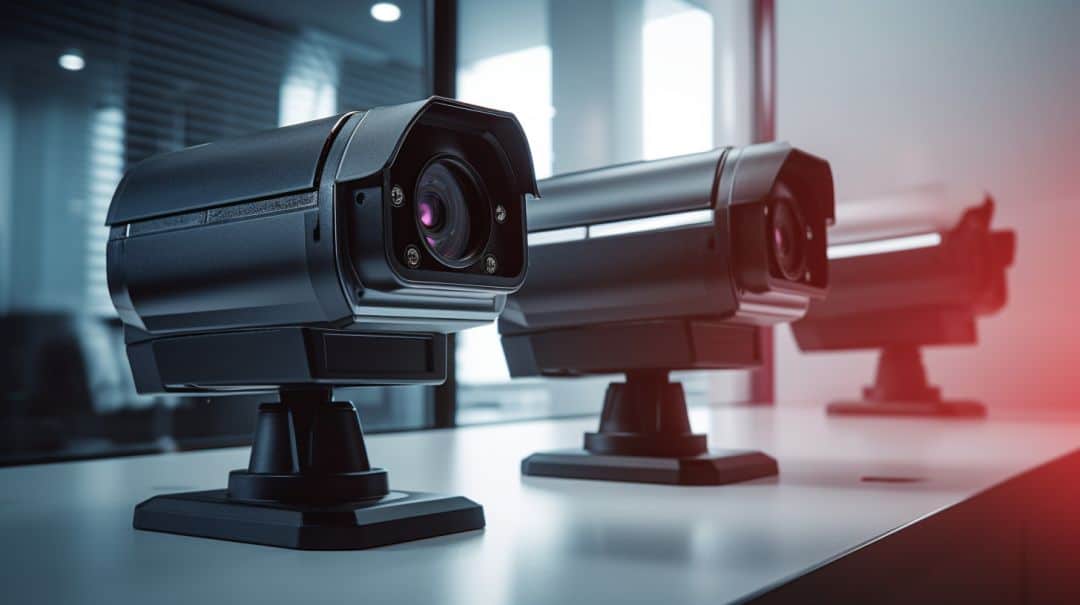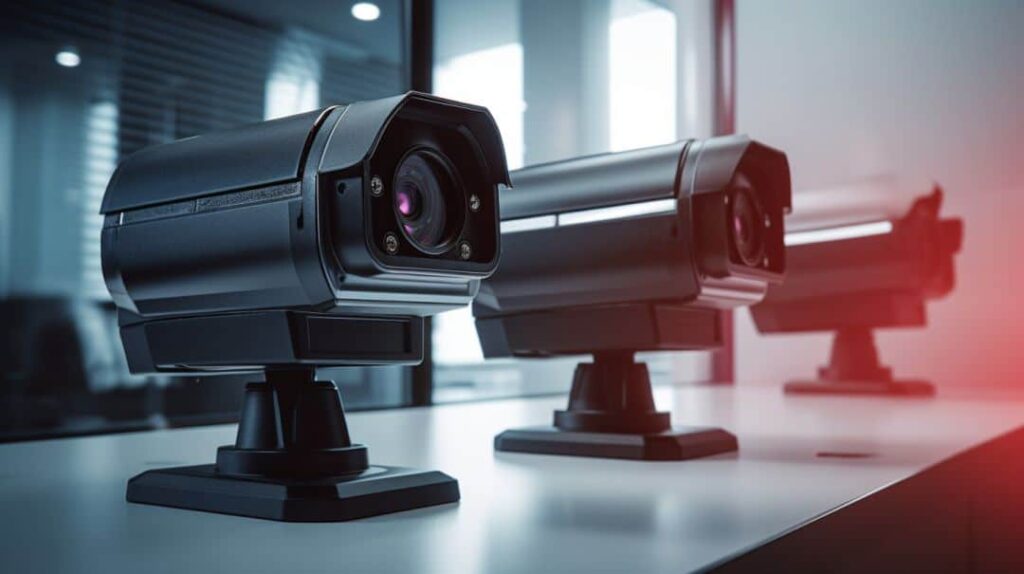 While DIY installation may seem tempting, partnering with security professionals has major advantages:
Optimized camera placement based on expert recommendations to eliminate blind spots
Future-proof wiring and infrastructure to support upgrades and expansion
Seamless configuration and activation with all complex settings pre-programmed
Adherence to local codes and regulations to avoid compliance issues
Ongoing support and maintenance services to maximize uptime
Jefferson Security Cameras offers professional installation and support services in the region. Our experienced technicians handle the entire deployment process efficiently and stand behind our work with multi-year warranties.
Key Factors When Selecting Security Cameras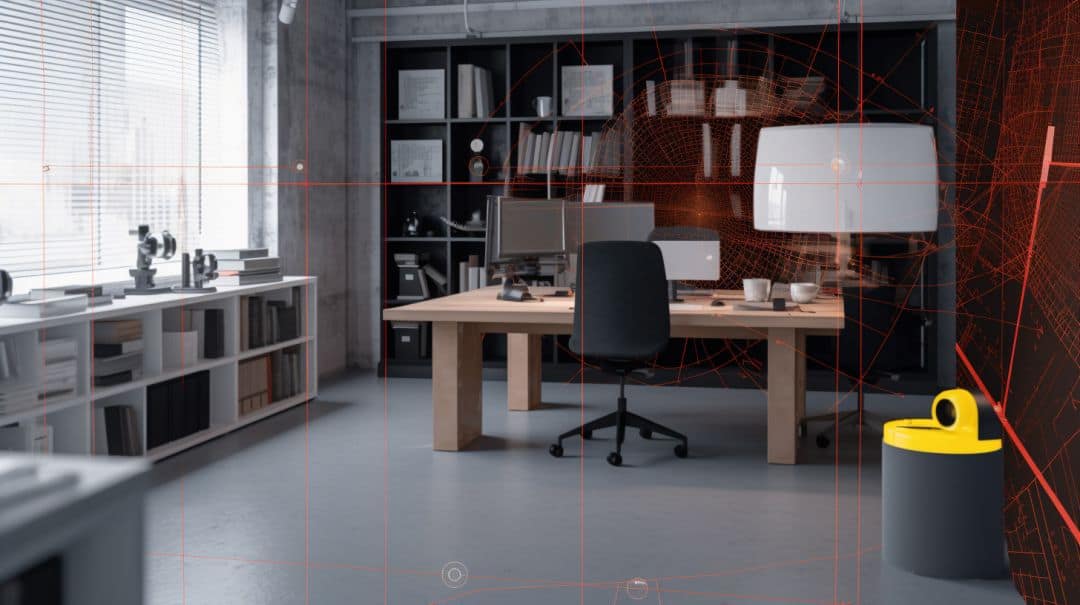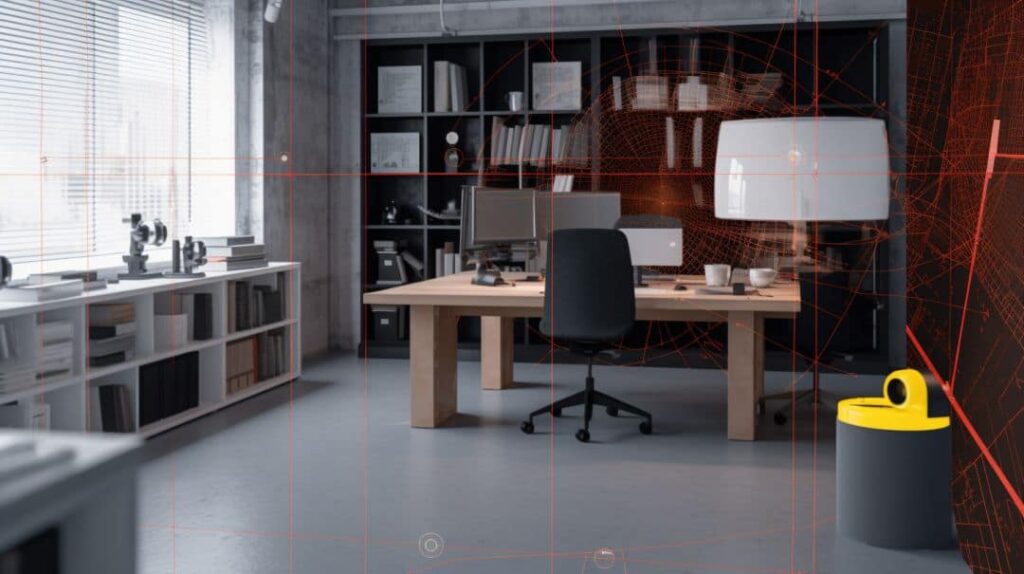 Choosing the right security cameras involves evaluating key criteria:
Intended Monitoring Areas
First identify the key areas needing surveillance like entryways, parking lots, hallways, and storage. Outdoor and indoor models should be selected accordingly.
Video Quality Requirements
Consider the necessary image resolution, night vision range, wired vs wireless, and other features needed to meet monitoring goals.
Power Source Options
Wired PoE cameras use Ethernet cables for power while wireless cameras may have rechargeable batteries or solar panels. Hardwired power is most reliable for commercial settings.
Local vs Cloud Storage Capacity
Determine if local NVR recorders or cloud plans provide adequate long-term footage archiving capacity based on the number of cameras and video quality.
Environmental Resistance Rating
Verify outdoor cameras meet minimum IP moisture and temperature resistance ratings for your climate. Select models rated for at least IP66 and -20°F or lower operation.
Budget Availability
Estimate total system costs including equipment purchases, data storage fees, professional installation, and extended warranty coverage if desired.
Prioritizing these factors helps narrow down suitable security cameras for your specific needs from the many options available.
Why Security Cameras Are a Smart Investment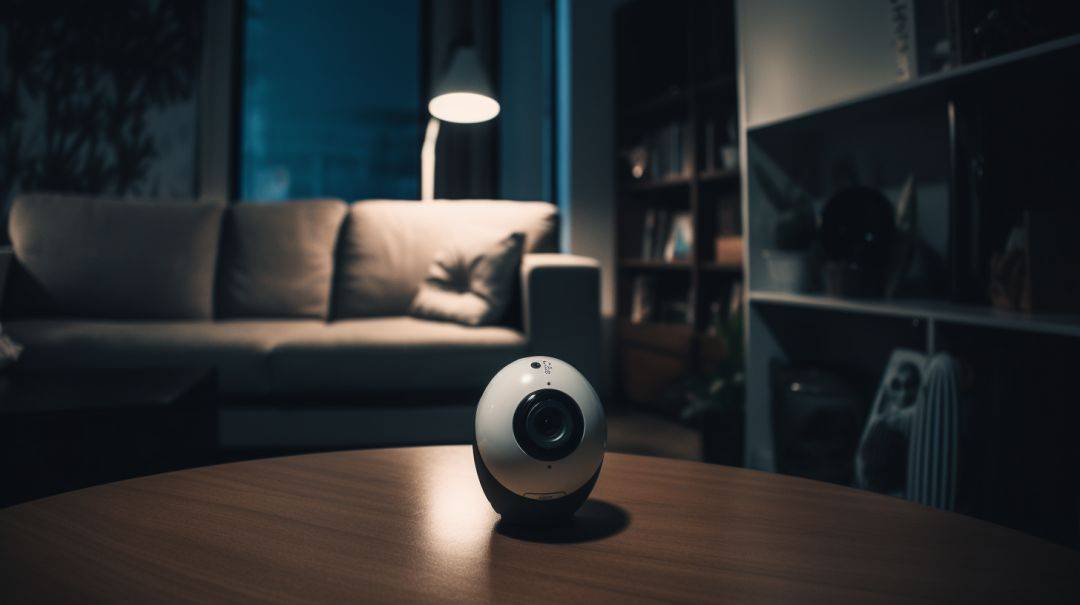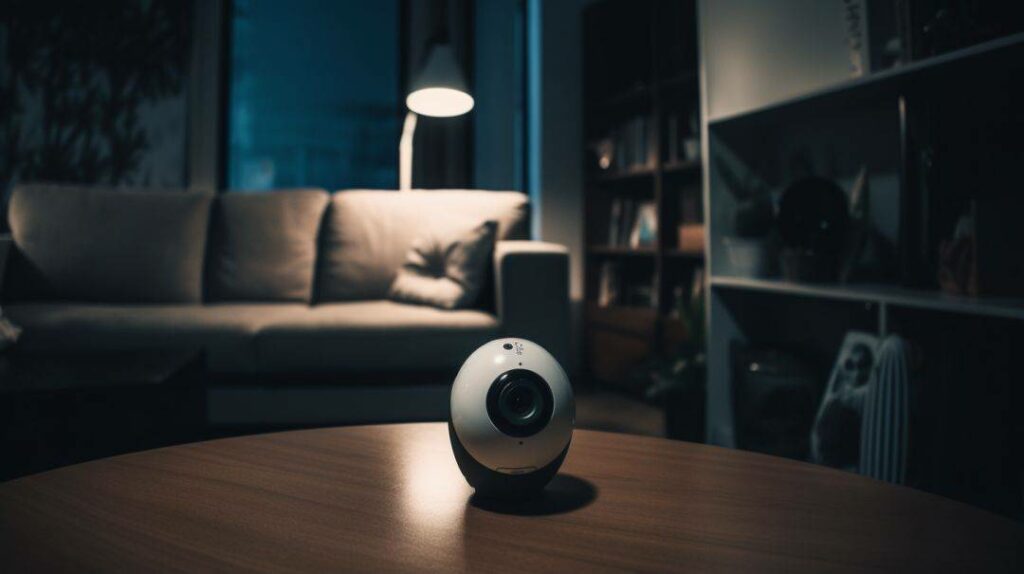 Here are some top reasons properly installed security cameras deliver tremendous value:
Visible deterrence of criminal activity and theft by warning off potential intruders
Vandal-resistant metal construction prevents damage and tampering
Peace of mind from knowing your property is protected 24/7
Mobile monitoring with instant alerts if suspicious activity occurs
Video evidence to aid law enforcement investigations and insurance claims
Business liability protection by monitoring public areas and logging all incidents
Employee accountability through surveillance of workplace standards
Scalable systems that can expand along with your organization's growth
High-definition surveillance cameras provide indispensable protection and documentation. Their deterrence capabilities make security cameras a wise investment for any property or business.
Let Jefferson Security Cameras Design and Install Your Video Surveillance System
Contact us for a free site evaluation and quote for a customized surveillance camera system optimized for your property's needs.
We look forward to helping enhance your security and peace of mind with state-of-the-art video monitoring solutions! Please explore our site to discover more about our full range of professional security and access control services.
Key Features and Specifications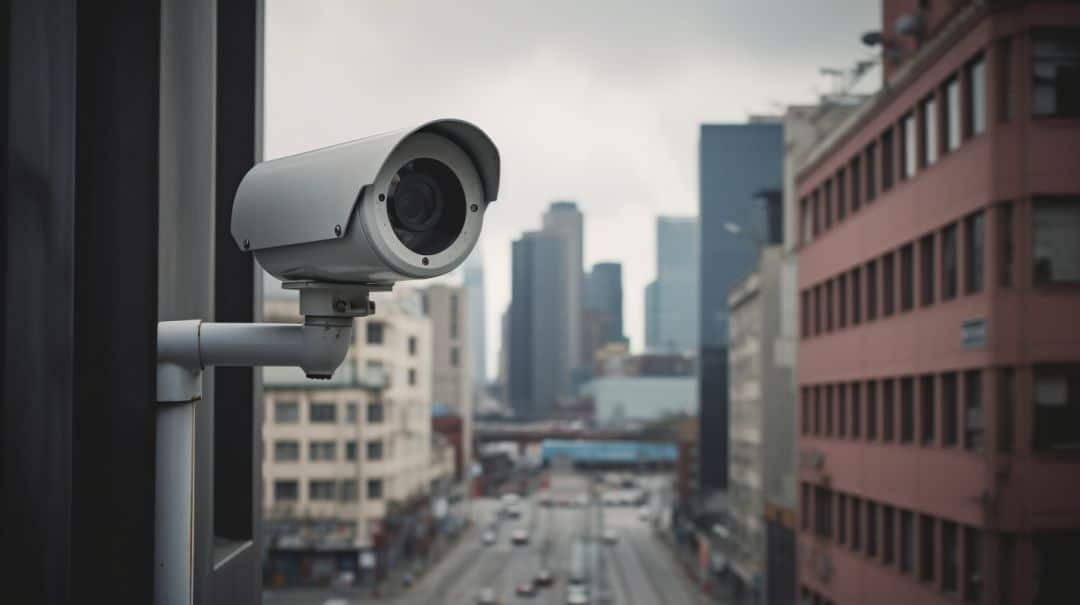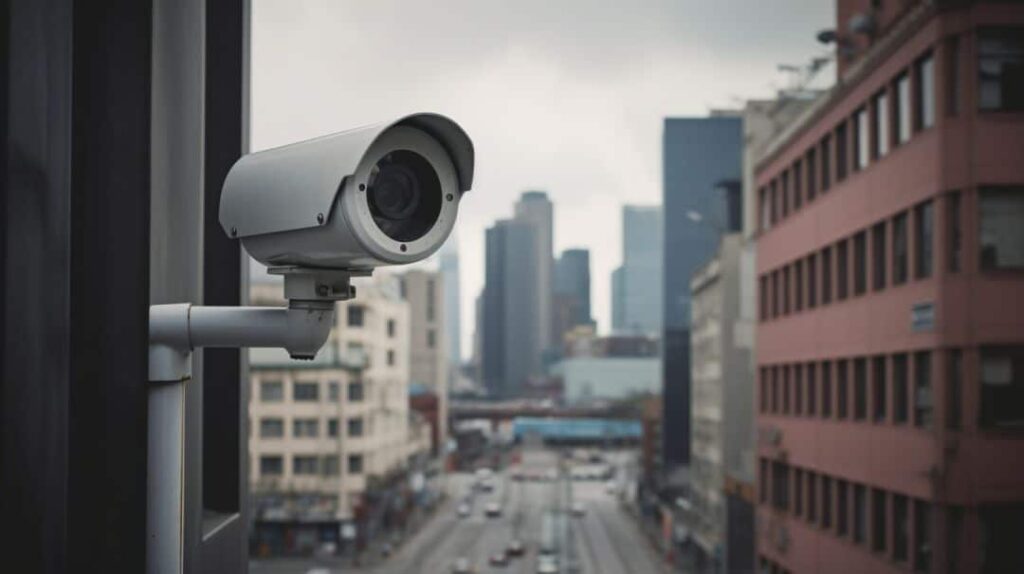 Beyond just the camera type, there are many key features and specifications to evaluate:
Video Resolution
The video resolution determines how clear and detailed the camera footage will be. Look for cameras offering 1080p high definition or 4K ultra HD recording. Avoid outdated low resolution analog systems. Higher resolution directly correlates with clearer video quality. But it also increases bandwidth, storage, and data requirements.
Night Vision Capabilities
Any outdoor security camera you choose should feature excellent night vision capabilities with infrared LED illumination. The night vision specification indicates how far the camera can see in total darkness. IR night vision ranging from 30 to over 100 ft is ideal. Optical lenses optimized for low light enhance night vision.
Field of View
The field of view defines how wide of an area the camera can see from side to side. Models with higher total field of view measurements can monitor larger spaces with one camera. Look for outdoor cameras with 120-140 degree FOV and 90-130 degree FOV for indoor cameras depending on area size.
Wireless Connectivity
Wireless security cameras utilize WiFi connectivity (5GHz recommended) so no Ethernet wiring is required. This enables flexible positioning, portable use, and quick installation. But wireless cameras have lower bandwidth potential than wired models. Hardwired PoE cameras minimize interference and latency issues.
Local Storage Capacity
For continuous 24/7 recording, local NVR recorders with adequate hard drive storage space are needed. Calculating the required hard drive size depends on variables like video resolution, number of cameras, and desired retention period. Expect 2-4TB of storage space per high definition camera recording nonstop.
Smart Home Integration
Many modern cameras integrate with smart home platforms like Amazon Alexa, Google Home, and Apple HomeKit. This allows handy voice control and automation linking security cameras with other smart devices. Smart integration expands what your cameras can do.
Prioritizing these factors helps narrow down suitable security cameras for your situation from the abundant equipment options on the market.
Key Differences Between Indoor and Outdoor Camera Models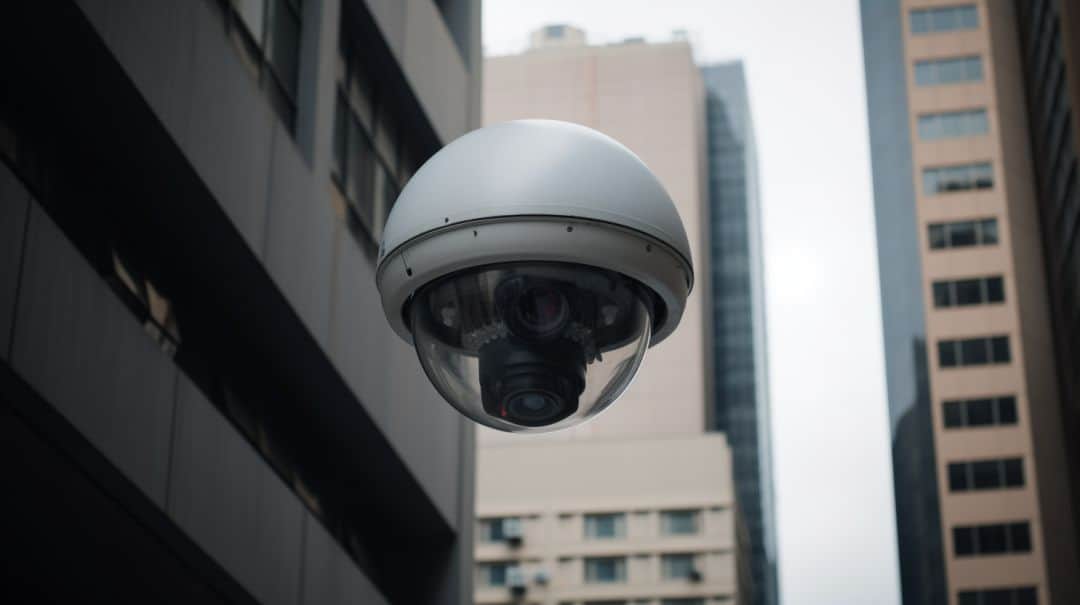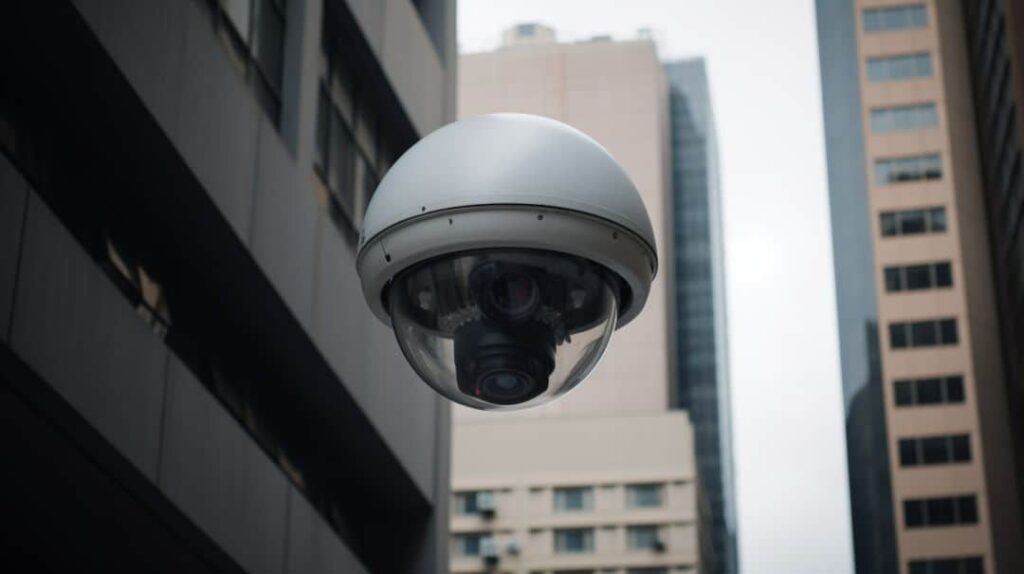 Certain security camera features are tailored for optimal performance in specific environments. Here's how indoor and outdoor camera specs differ:
Indoor Security Camera Features
For monitoring interior rooms and entryways, look for these helpful features in indoor security cameras:
Wide 90-130° field of view
Night vision range up to 30 feet
Compact, discreet housing design
Motion activated recording
Remote pan/tilt functionality
Smart home integration potential
Onboard microphone and speaker for two-way audio
Having the right set of features optimized for indoor use ensures your cameras provide wide visibility and clear recording inside your home or business.
Outdoor Security Camera Features
When installing security cameras outside your home or company exterior, essential outdoor specs include:
Weatherproof IP66 rated housing
Operating temperature range down to at least -4°F
Impact-resistant metal or polycarbonate casing
Infrared night vision range up to 100 feet or more
90-120° wide field of view angle
Built-in LED floodlights on select cameras
LTE cellular connectivity for remote off-grid sites
Carefully choosing outdoor cameras designed to withstand your climate and application ensures reliable performance in exposed environments.
Wired vs Wireless Security Camera Installation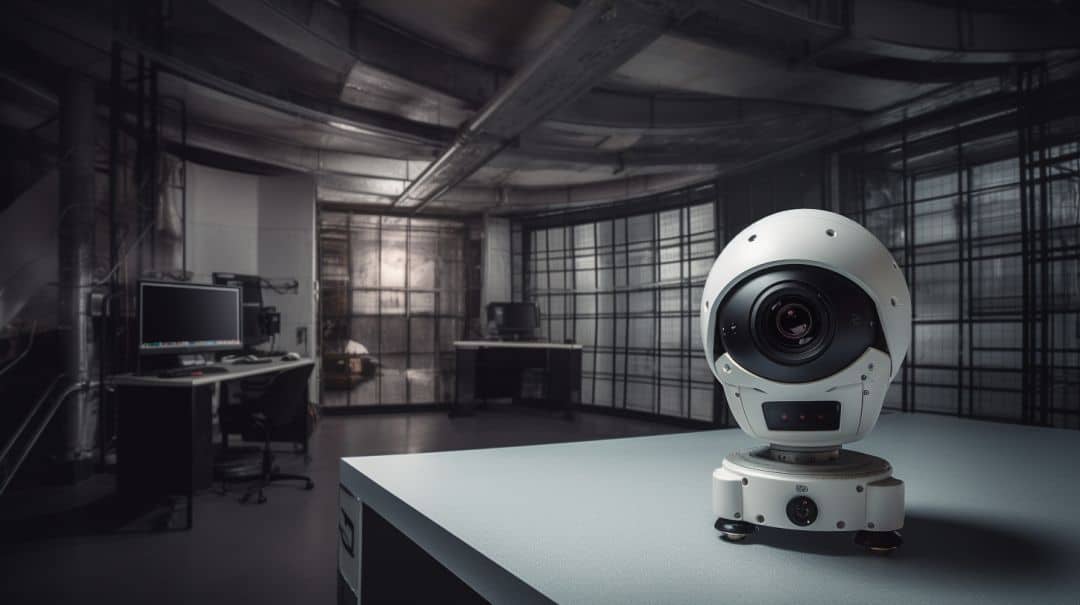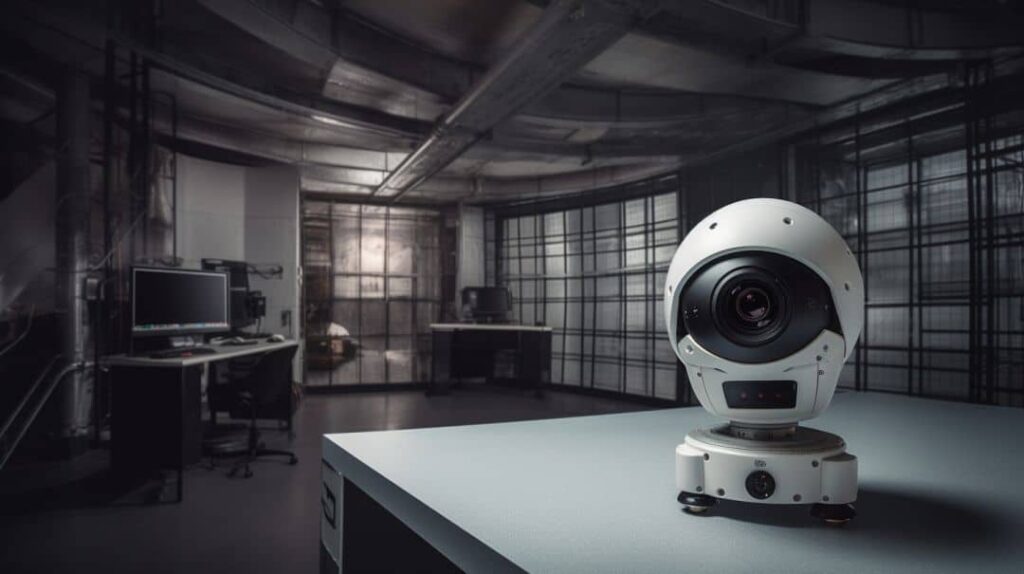 One of the first choices to make when buying and installing security cameras is deciding between wireless and wired cameras models:
Wireless Security Cameras
Wireless security cameras utilize WiFi wireless connectivity to provide portable, flexible installation options without running network cables. Wireless cameras are powered by rechargeable batteries or solar panels. Benefits of wireless cameras:
Extremely quick and easy "do-it-yourself" installation
Ability to freely reposition or mount cameras anywhere
Scalable systems that easily add new cameras wirelessly
Avoid costly and complex routing of power cables
Potential downsides to weigh include resolution limitations, higher operating costs, and possible wireless interference. Maintaining battery power is also a factor.
Wired Security Cameras
Hardwired security cameras connect directly to your home or building's Ethernet network and electrical wiring to transmit data and power the device. Installation is more complex, but benefits of wired cameras include:
Constant reliable power supply from direct wiring
Higher maximum video resolution and performance potential
More secure – no wireless signals to intercept
Lessens interference issues like WiFi congestion
Can operate independently of WiFi network availability
For most professional security camera installations, hardwired PoE cameras are recommended for optimal reliability and image quality. However, consumers and renters favor the simplicity of versatile wireless models in many cases.
Local NVR Storage vs Cloud-Based Storage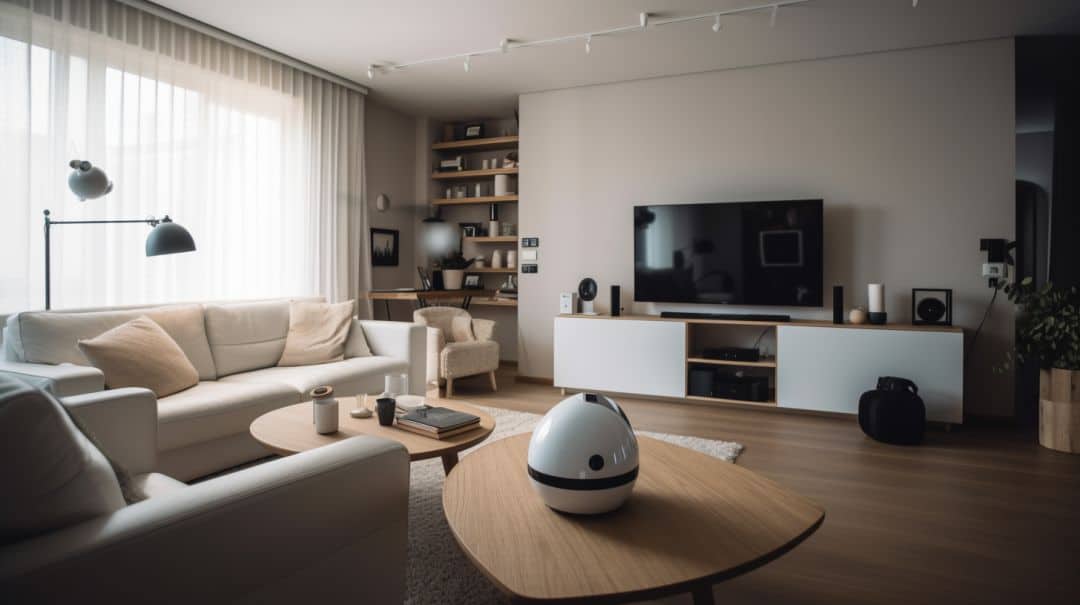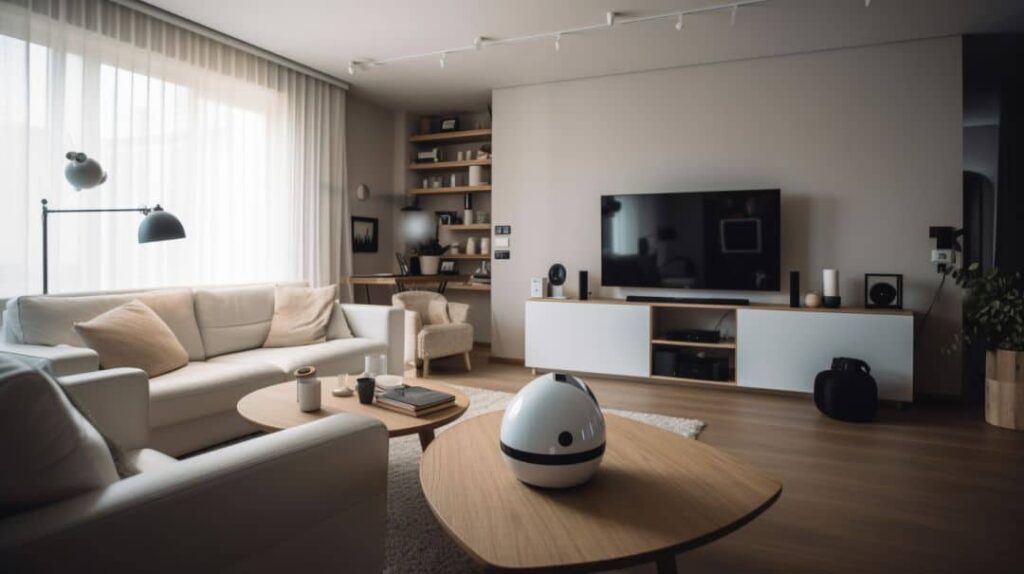 An important decision when installing security cameras is how best to store and manage the camera recordings. Here we'll compare local NVR storage to cloud-based storage options:
Local NVR Storage
Network video recorders (NVRs) are physical devices that store recordings captured by security cameras on internal hard drives. Key advantages of local NVR storage include:
Does not require internet connectivity to record footage
Provides complete ownership and direct control over video files
Avoid risks of hacked cloud storage and user data privacy concerns
May have lower long-term costs than monthly cloud storage fees
Downsides of relying solely on local NVR storage include physical security risks if the device is stolen or damaged. Expanding storage capacity also requires purchasing higher capacity drives.
Cloud-Based Storage
With cloud storage services, recorded video is securely transmitted to remote servers and accessed online via web/mobile apps. Benefits of cloud-based storage include:
Access archived footage from anywhere with an internet connection
Cloud storage is inexpensive and easily scalable to support expanding camera systems
Managed offsite so physical theft of footage is not a concern
Advanced analytics, alerting and other features included with plans
The main downsides of cloud storage are reliance on internet connectivity at both ends, and potential privacy concerns about your data on third-party servers. Most experts recommend a hybrid approach using both local and cloud storage for maximum effectiveness.
Estimating Required Number of Security Cameras
Choosing the optimum number of security cameras for your property involves factoring in:
Square footage of house, facility or property
Number of separate buildings needing coverage
Total number of entryways, exits and perimeter access points
High value areas like safes, server rooms, registers etc.
Budget available for equipment and video storage
Whether full perimeter and interior monitoring is needed
Recommendations for most homes are:
Entryways – 1 camera covering main entryway, plus side/back doors
Perimeter – Cameras monitoring driveways and back/side yards
Interior – Additional cameras in main living spaces, staircases, hallways
Complete coverage – Wide angle cameras providing full view of key rooms
Larger properties may require additional cameras. Map out suggested camera placements and fields of view to optimize coverage with no blind spots.
Why Professional Installation Is Recommended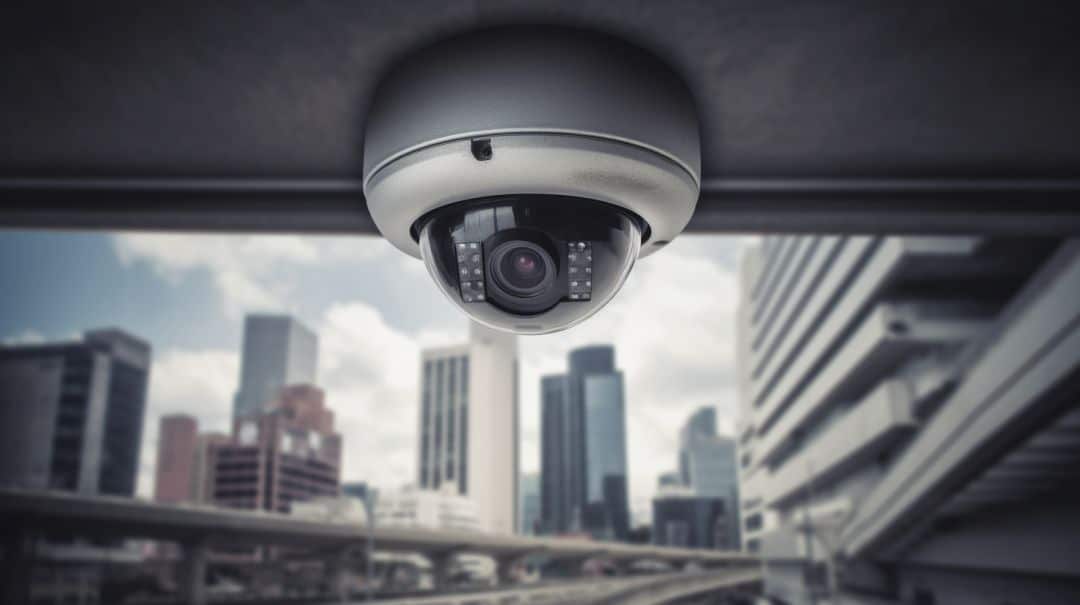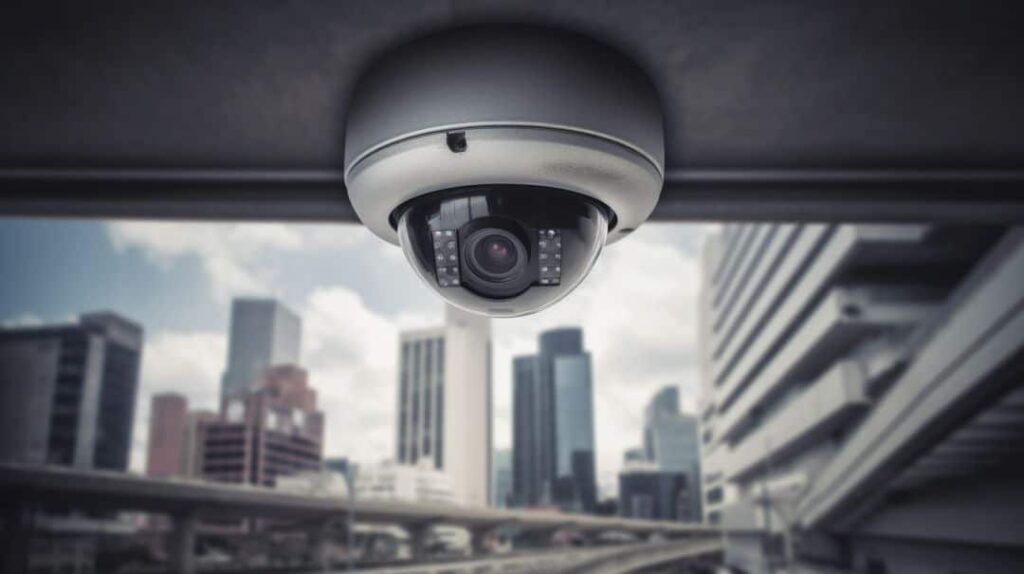 Professional installation is recommended for most security camera deployments. Benefits of having security cameras installed by experts include:
Optimal placement determined during on-site evaluation, eliminating blind spots
Future-proof wiring and cabling infrastructure supports maintenance and upgrades
Seamless configuration with all complex settings programmed by technicians
Licensed electricians handle tricky high voltage wiring tasks
Adherence to local codes and regulations during installation
Multi-year labor and workmanship warranties provided
For convenience, performance, and longevity, having an experienced security pro handle the installation is wise for most camera system owners. DIY installation can save money but requires diligent research and practice.
Best Practices For DIY Security Camera Installation
For do-it-yourselfers, follow these best practices during security camera deployment for success:
Select easy-to-configure cameras like wireless battery models or all-in-one NVR kits
Only attempt to install IP network cameras, not analog CCTV systems
Follow all included manufacturer directions and installation guides closely
Watch online video tutorials to see professional tips in action
Ensure cameras are placed for comprehensive coverage with overlapping fields of view
Use cable raceways to neatly route and hide wiring out of sight
Setup WiFi connectivity and test bandwidth at camera locations
Save copies of default camera credentials and settings for factory resetting
Fully test motion alerts, live remote viewing, recordings, and camera schedules
With planning and patience, DIYers can install home security cameras properly. But larger commercial installations still benefit from professional expertise.
Expanding Systems With Access Control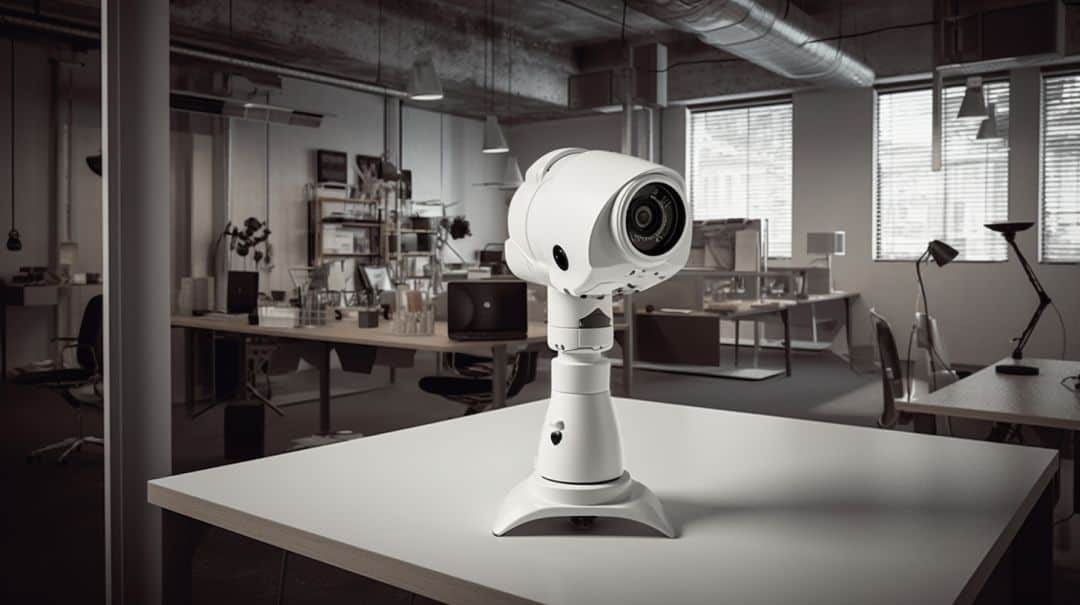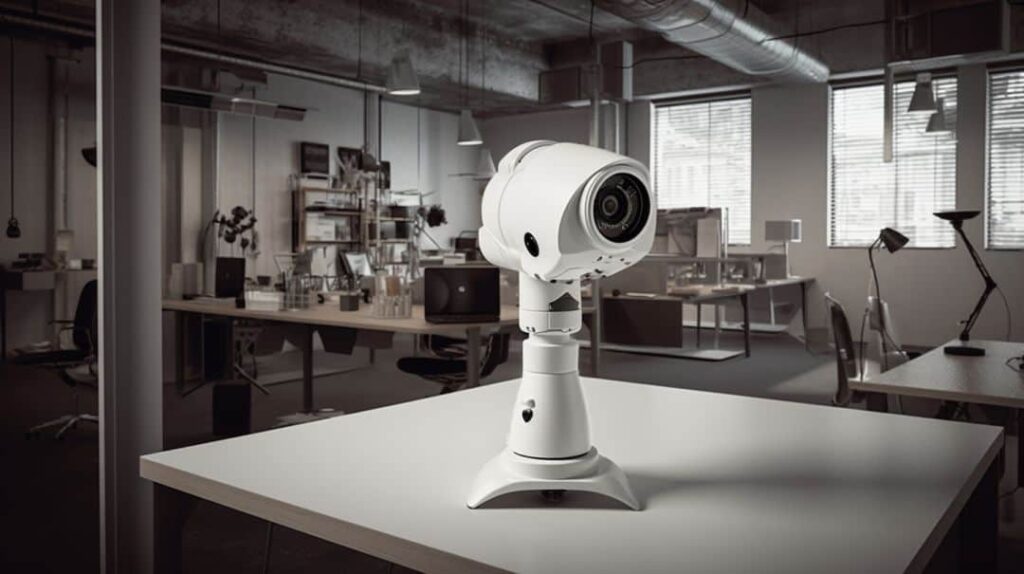 Once basic video surveillance is in place, expanded systems can incorporate access control for enhanced security:
Electronic door locks – Manage employee and visitor access by setting smart lock schedules and permissions
Number pad and card reader entry points – Require codes or credentials to unlock doors
Visitor management – Log all guests and remotely approve access via apps
Vehicle gate control – Only allow authorized cars to enter driveways or parking lots
License plate recognition – Cameras use AI to read plates and check permissions
Intercom integration – Door stations allow secure screening of visitors
Adding layers of access control takes property and workplace security to the next level beyond just monitoring entries and exits. The camera system provides complete visibility into comings and goings.
Legal Considerations for Security Camera Installation
When installing security cameras, it's important to follow all local laws, regulations, and best practices:
Place visible signage disclosing cameras are present and areas are monitored
Avoid any views into private windows on neighboring properties
Do not hide cameras in covert locations like fake sprinklers or clock radios
Notify employees and tenants in writing about security camera positioning
Disable audio recording features on cameras as needed for compliance
Obtain any required licensing or permits related to installed security equipment
Adhere to footage data retention laws for your region
Store camera footage securely with encryption and role-based access control
Develop strong password policies and change default credentials after installation
Following security camera laws and implementing cybersecurity best practices keeps your system running compliantly. Consult local ordinances for specific legal requirements.
Summary: Key Takeaways About Security Cameras
Modern IP network cameras provide higher quality video and intelligent features compared to old analog CCTV systems
Key specs like video resolution, night vision range, and field of view impact performance
Both wired and wireless cameras have pros and cons to weigh for your needs
Local NVRs provide always-on recording while cloud plans enable remote access
Proper camera placement is crucial – external and internal areas have different needs
Professional installation optimizes the system while DIY is more budget-friendly
Expand with access control for enhanced security beyond just surveillance
Be mindful of laws and best practices when installing cameras
We hope this guide provided you with a helpful overview of surveillance camera equipment, installation, features, and considerations!
Contact Jefferson Security for a Custom Security Camera System
Jefferson Security Cameras has over 20 years of experience installing video surveillance systems in the region. Contact us for a free site evaluation and quote.
Our security experts will customize a system for your property after thoroughly assessing your needs. We utilize only top-tier equipment from leading brands. All installations are backed by strong warranties and service guarantees.
Rely on Jefferson Security Cameras for state-of-the-art video monitoring that provides security, evidence, and peace of mind. Discover more about our full range of access control and monitoring services as well. We look forward to enhancing protection for your home or business!
FAQs
What is the best resolution for home security cameras?
For a balance of video quality and managing storage requirements, 1080p HD resolution is recommended for most home security cameras. This provides sufficient detail while being more affordable than higher 4K resolution. Outdoor cameras monitoring large open areas benefit more from 4K.
How many security cameras are needed for a typical home?
Most home security experts recommend a minimum of 3-4 cameras to cover key areas: 1 for the front door, 1 for the back door, and 1 overlooking the driveway/yard. Larger homes may require additional cameras to monitor interior spaces, perimeter fences, garages, etc. Proper camera placement is key.
Do security cameras work without WiFi?
Many modern security cameras require a WiFi connection to access remote viewing and control features through apps. However, cameras that support local storage to an NVR recorder will continue capturing footage without WiFi. Hardwired PoE cameras also do not need WiFi.
What are the benefits of professional security camera installation?
Pro installation ensures optimal placement, robust wiring, proper configuration, reliable performance, adherence to codes, and ongoing support. Professionals have the expertise, tools, and experience to deploy cameras effectively. DIY installation can save money if done carefully.
Can security cameras be expanded after initial setup?
Yes, most security camera systems are designed for modular expansion by adding additional wired or wireless cameras. It's recommended to have a plan and infrastructure in place during initial installation that supports adding cameras later as security needs evolve.