Intercom System Installation
Greater Philadelphia Intercom Experts
Intercoms aren't just intercoms anymore; they're now fully integrated into your access control system and can open and lock doors with the push of a button. This allows for convenient, quick monitoring of everyone who gains access to the building and makes access control efforts easy.
At Jefferson Security, we specialize in both intercom installation & repair.  Give us a call at (215) 770-2911 for a free quote or schedule  a walk through of your property to determine your intercom needs.
In some cases, intercoms can have complete access control systems completely integrated into them, including features such as built-in card readers. In many cases, they are used in conjunction with an automatic gate opener to create easy system for allowing visitors to enter the property.
Door Buzzer Systems
Communicate more conveniently and enhance protection at your home, office or business with top of the line intercom systems. As intercom systems installers in Philadelphia, Jefferson Security delivers effective and simple-to-use intercom systems featuring camera and video, remote control and mobile App. We offer end-to-end design, installation, repair and maintenance of wired and wireless intercom systems.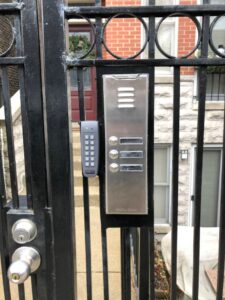 Voice Intercom
Voice intercoms provide real-time communication at the door, and from room-to-room for households, and businesses. Voice intercom systems provide a great inter-communication tool for larger spaces, allowing occupants and individuals to speak to someone in another room, another floor, or with visitors outside—without leaving the room they are in. Voice intercoms are easy to use and provide a cost-effective security solution for a home or business.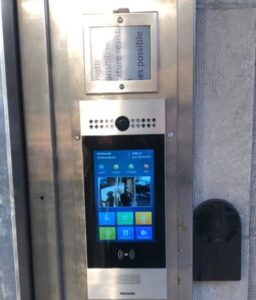 Video Intercom
Video intercoms enable you to see who's outside of the door of your home or business, without having to open the door. A video intercom system provides another layer of protection for securing your workplace or household. Some video intercom systems provide integration capabilities with access control modules, to further enhance security at-the-door.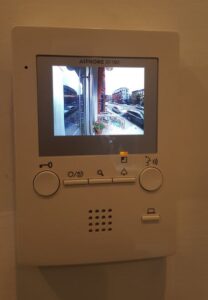 Wireless Intercom
Wireless intercom systems are easy-to-install at a home or business. Wireless technology eliminates the need for running complicated hard wiring, and cutting and drilling into walls or ceilings to install the unit. Complete wireless intercom systems typically offer a secure radio link and encryption between units to prevent individuals from eavesdropping on the wireless communication, and enhanced wireless network security.

About Our Intercom & Door Buzzer Systems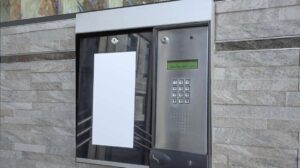 Ask us about the different options to view your footage, including a DVR/NVR Recorder. Stream the surveillance footage playback with ease.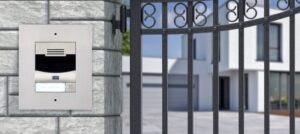 Having a complete 360 over-site of your home and property is always the best when installing security cameras.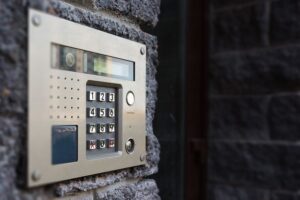 We have multiple different Security Camera System packages you can choose from. From 2 cameras to hundreds. We will customize each commercial package.

Call Your Local Jefferson Security Cameras Branch Near You Today
Intercom Installer Near Me
Philadelphia Area Jefferson Security Cameras Branches